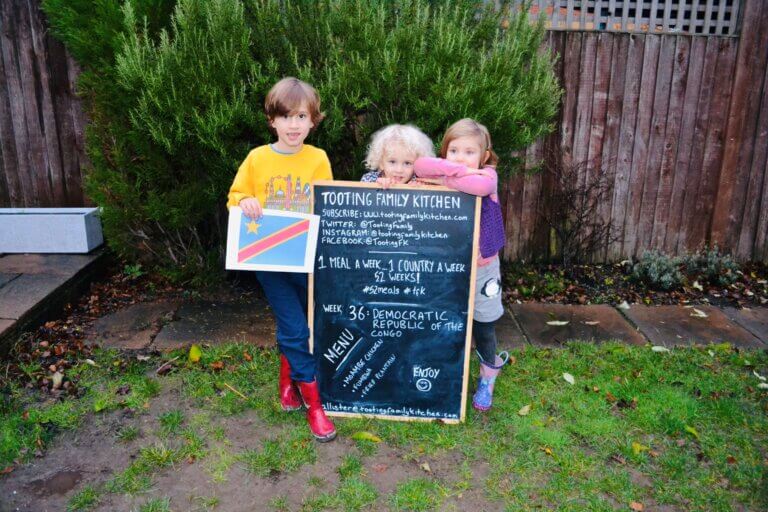 We have been excited to return to Africa this week for Week 36 of our 52 Week challenge! Having previously cooked up meals from Western Africa (Nigeria and Ghana), Eastern Africa (Ethiopia), North Africa (Morocco) and also South Africa, it is high time we hit Central Africa and so this week we check out the Democratic Republic of Congo (DRC) and cook up a Congolese Family Feast.
The Democratic Republic of Congo
It took me a while to figure out exactly what to call the DRC having seen and heard it referred to as DROC, Congo, The Congo, Congo-Kinshasa and historically Zaire and of course not to be confused with the Republic of Congo, a neighbouring country which is also referred to as Congo or The Congo although it shares many of the same foods. Perhaps it shouldn't be this confusing given it's size, being the 11th largest and 13th most populous country in the world and 2nd largest in all of Africa. Interesting too that although London is sometimes referred to as one of France's biggest cities, the DRC's largest city, Kinshasa, is the world's largest Francophone urban area surpassing Paris in population.
Conflict in the region
The people of the DRC represent a huge amount of ethnic groups which many claim to be in the region of 200 with 250 languages and dialects spoken throughout the country. Sadly the Congolese have endured decades of seemingly never ending armed conflict resulting in millions dead through war related causes, and more millions of displaced people and refugees. It is seen by many economists as the poorest country on the planet, despite being amongst the most resource-rich, and it has hosted the largest UN peacekeeping force on earth. The sad reality is that families in this region are suffering on a big scale and millions of children will suffer acute malnutrition in 2021 if something is not done. We dedicate Week 36 (and make a £36 donation) to UNICEF who are doing incredible work in this region. Please check out this latest press release with the option to become a donor.
The Congo Basin
The DRC sits in the Congo Basin, a place of stunning beauty which contains much of the world's remaining rainforests. It is the only place on the world to contain all subspecies of the gorilla family: the lowland gorilla, the endemic eastern gorilla and the endangered mountain gorilla and you can find 3,000 species of tropical plants that can't be found anywhere else on the planet! It has been inhabited by humans for 50,000 years and it is home to the world's deepest river, the Congo River, which in some places is 220m deep! Some of the distinct ethnic groups (known collectively as African Pygmies) that live in the Congo Basin, are intrinsically linked to the forest and continue to live the hunter-gatherer lifestyle. They are known for their short stature, the reason for which is debated and has been the subject of several hypotheses. Pygmy culture is greatly threatened today by deforestation and the consequences of political and economic change.
Congolese food
The food of the DRC varies widely being representative of the indigenous people and the staple foods tend to be cassava, rice, fufu plantain and potatoes which are eaten with other side dishes. The national dish of the Congos is Moambe Chicken which we have cooked today and Mwambe is a common way of cooking chicken with peanut sauce. Something that is more particular to Kinshasa, where there is a greater mix of ethnicities and imports, are nganda restaurants, a sort of a cross between bars and restaurants, which are often owned by unmarried women. These are typically Riverside, Kongo or Kasai nganda which usually serve baked fish with plantains, fish dishes with vegetable sauce and goat meat with rice and green vegetable respectively.
Tooting Family Kitchen cooks Moambe Chicken, Fumbwa, and Fried Plantain.
Checking out the ingredients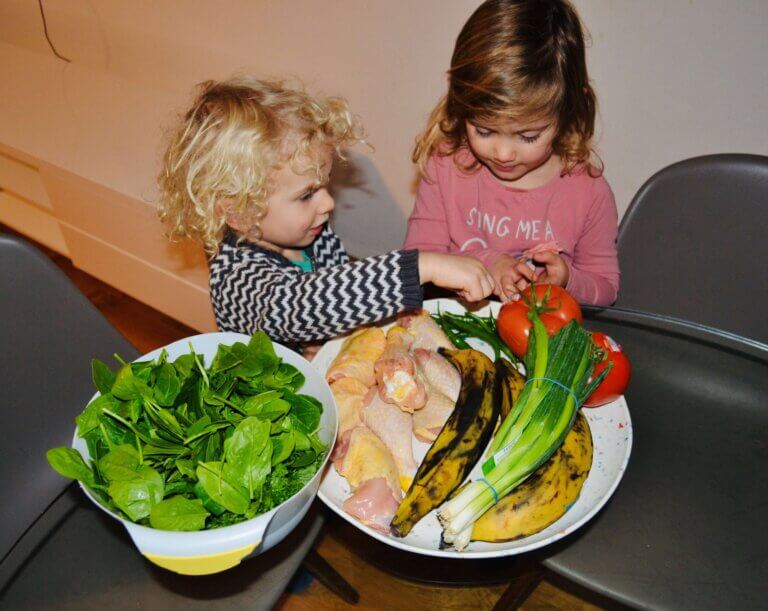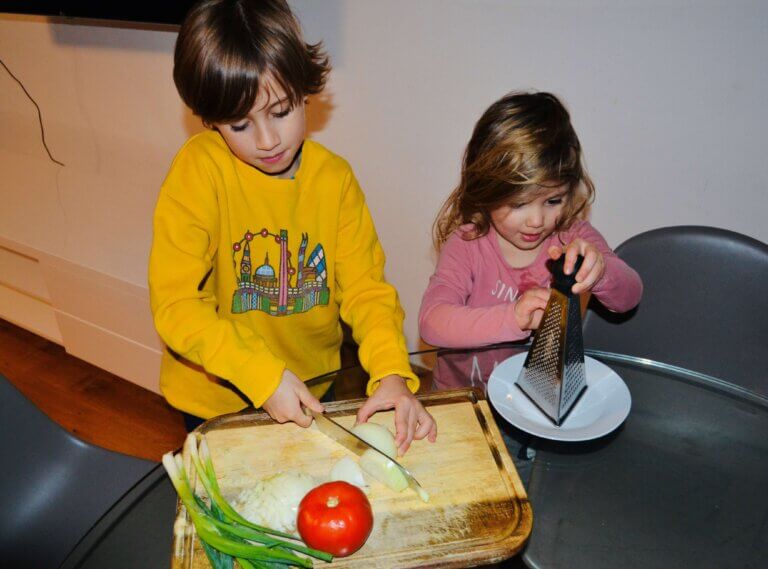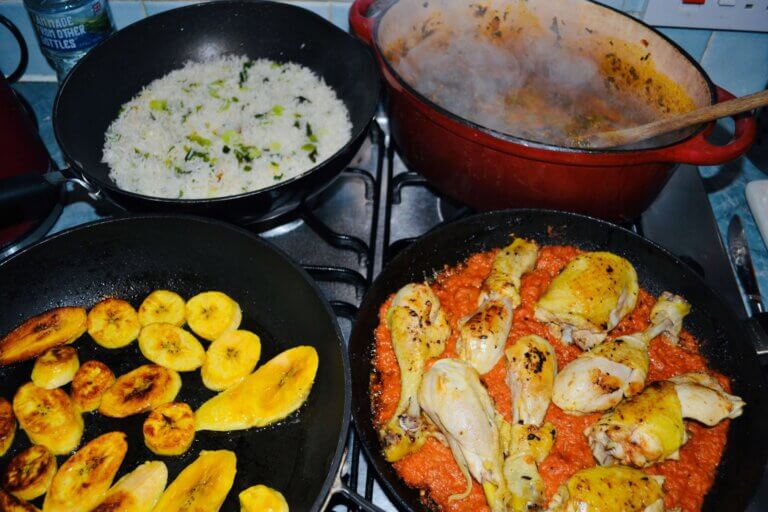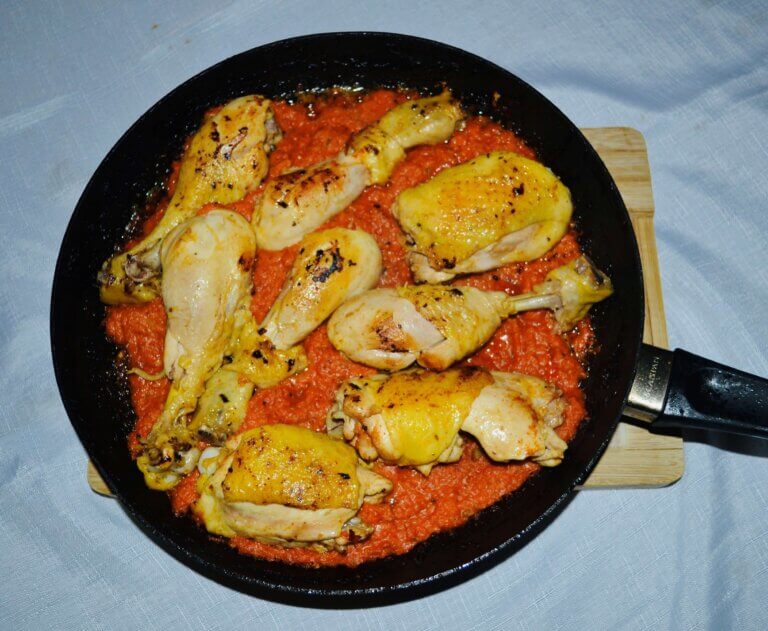 1kg chicken pieces, bone in skin on
1 tablespoon butter
1 large onion, finely chopped
1 tsp salt
1 tsp cayenne pepper
½ tsp nutmeg
1 tin of chopped tomatoes
100g peanuts, ground
2 tbsp peanut butter
3 green chillies
Season the chicken and place in a large pan of cold water. Bring to the boil and simmer for 30 mins or until cooked through.
Heat a pan and fry the onions in the butter until they are going brown but not burning. Add cayenne pepper, nutmeg, chillies, ground peanuts, tomatoes and peanut butter, bring to the boil and then simmer gently for 5 mins.
Place the chicken pieces in the sauce and place under the grill for 5 mins to brown the chicken (optional).
Serve alongside rice.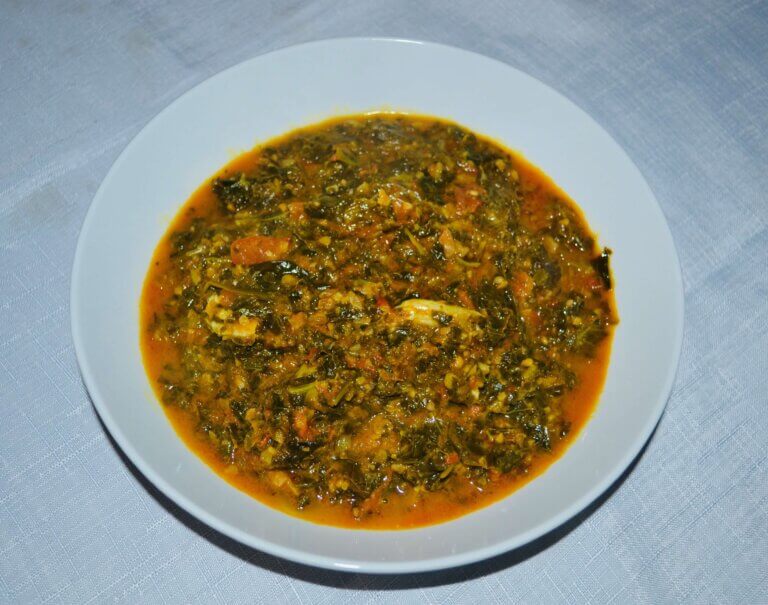 400g of baby spinach
2 large tomatoes
4 spring onions
4 cloves garlic
1 cup of water
1 stock cube
3 tbsp red palm oil
½ cup of ground peanuts
Bring the water to a simmer and place the spinach and allow to wilt for a couple of mins.
Add the tomatoes, spring onions, garlic and stock cube and combine and allow to simmer.
Stir in the red palm oil and then the peanuts before simmering for another 10 mins.
Serve alongside the fried plantain.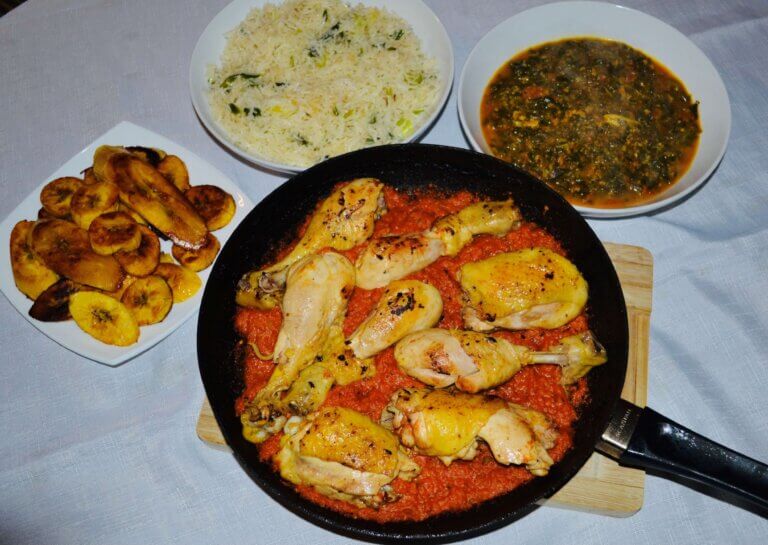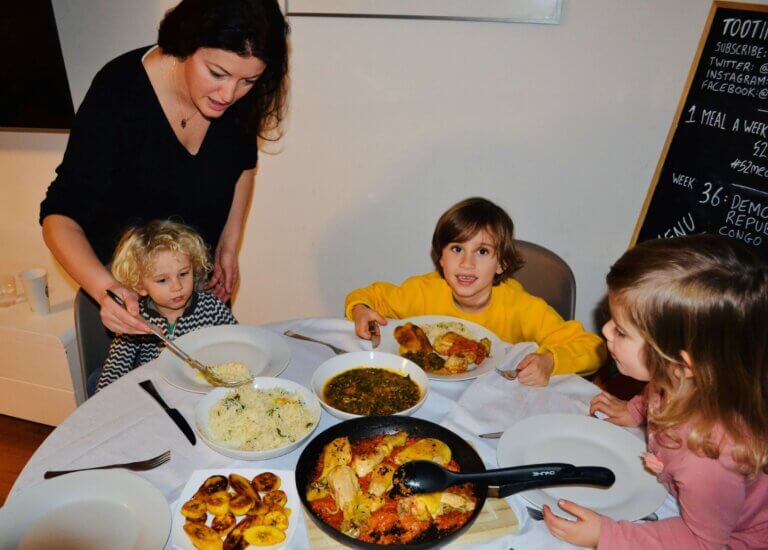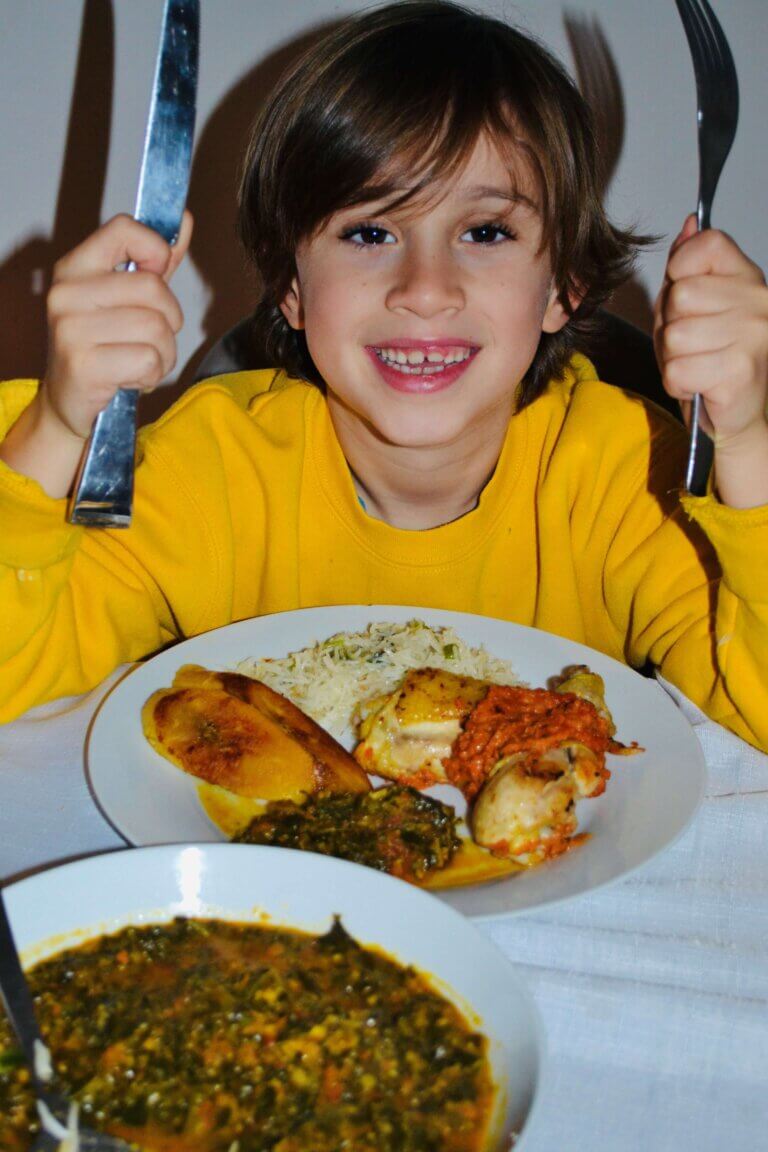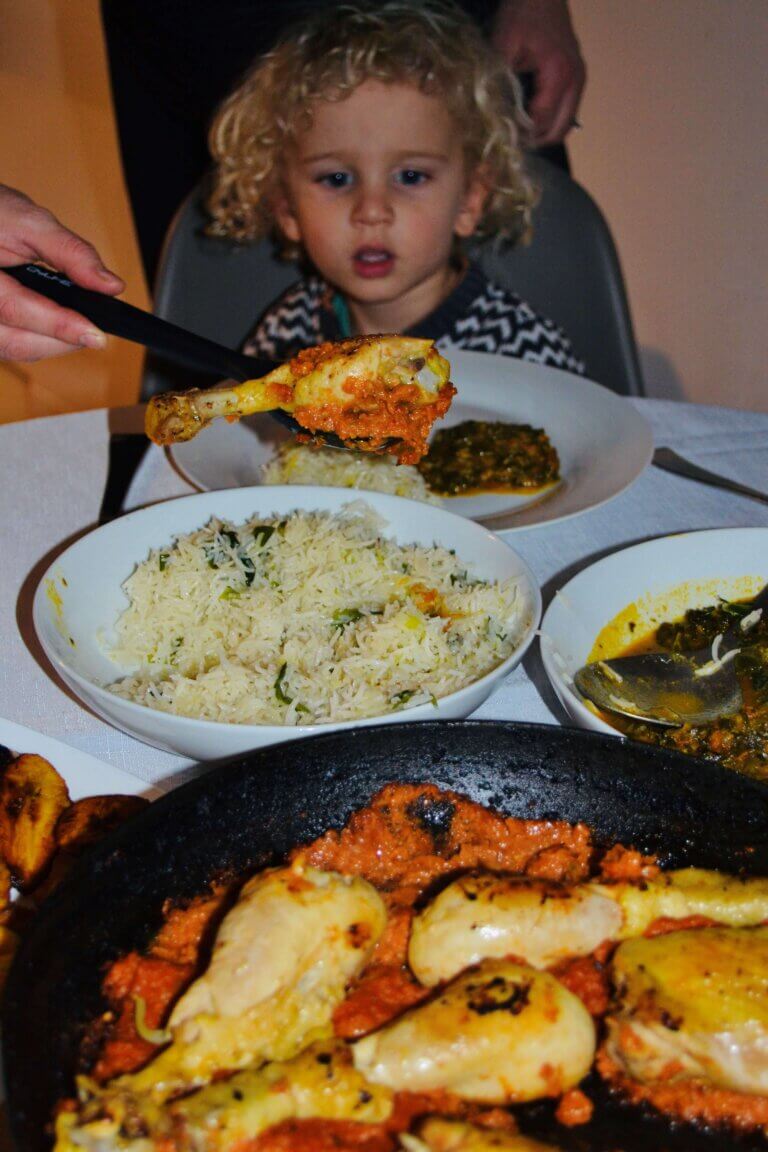 Enjoying the Congolese food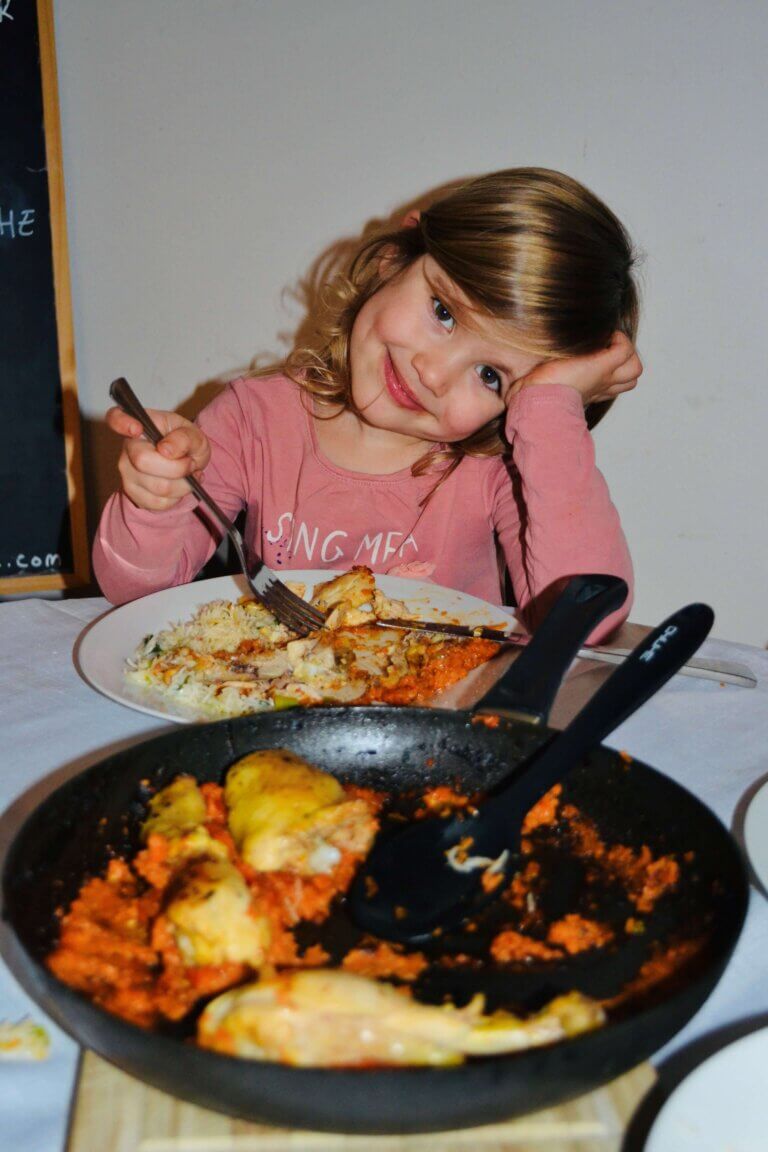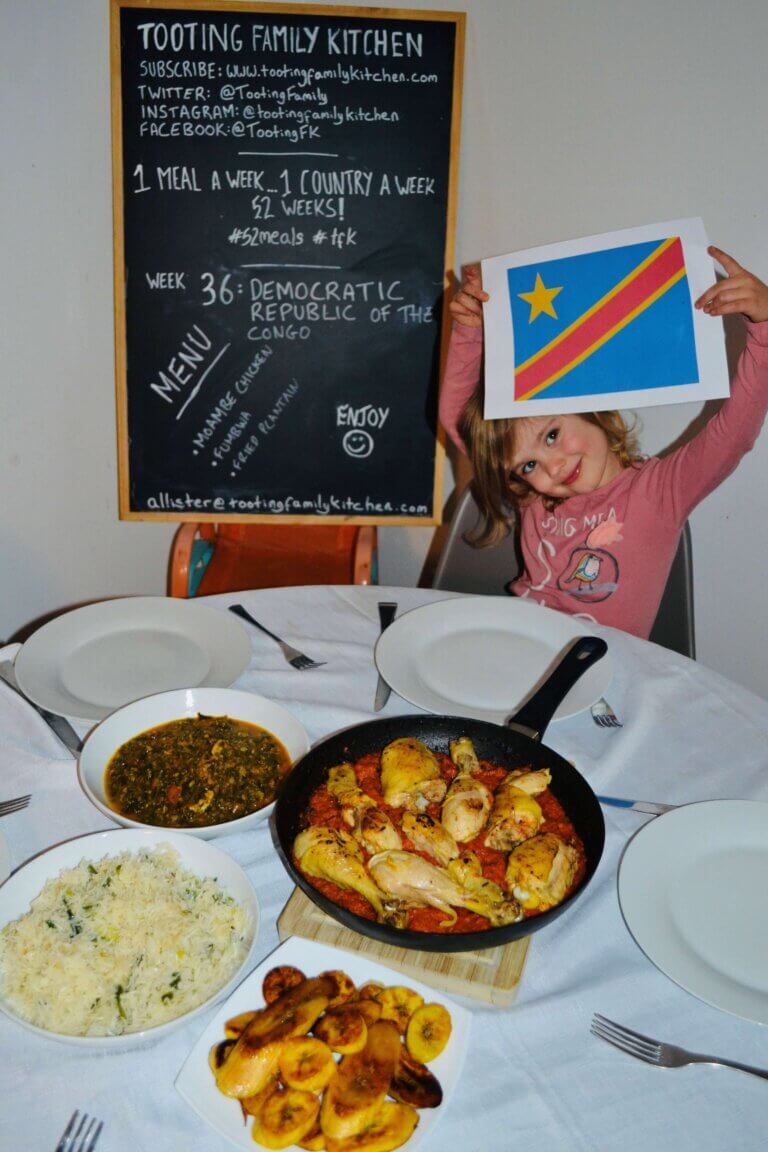 Thank you to the DRC, that was epic! 
Next week we are excited to visit Croatia … please don't forget to SUBSCRIBE (scroll to bottom) & SHARE and if you have any International Food ideas or recipes from around the world you wish to share please do drop us a line
Check out other destinations here.
You can also follow us on Instagram, twitter and Facebook
See you next week!
Tooting Family Kitchen
#tootingfamilykitchen #getkidscooking #familycooking #homecooked #worldfood #africa #africanfood #kidscooking #getkidscooking #familycooking #internationalfood #CookingBuddies