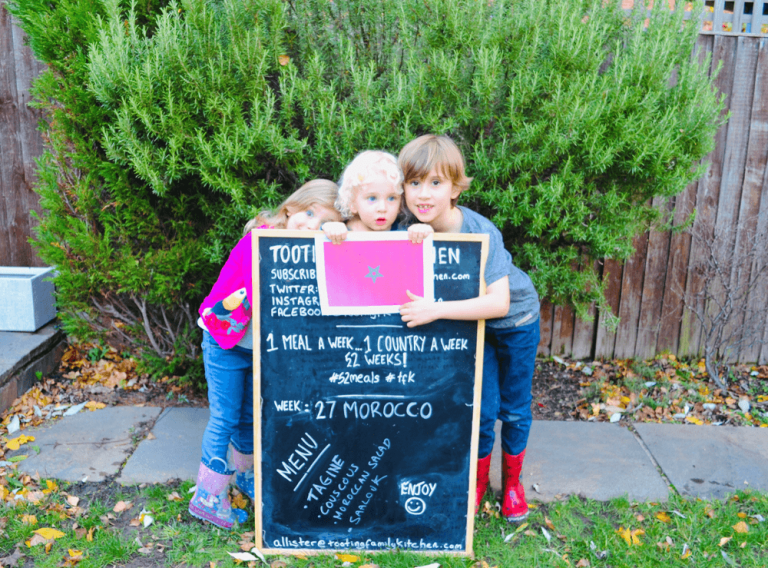 Thank you for joining Tooting Family Kitchen for Week 27 of our 52 Meals Challenge. If you are hitting our blog for the first time, welcome! We are on a culinary journey, exploring different cuisines from around the world to get kids cooking and learn about different International Cuisines and Cultures – celebrating Diversity through Food.
We have set ourselves a challenge to cook 52 Meals from 52 Countries in 52 Weeks, sharing our family cooked recipes and experiences as we go. If you like our content please do share and subscribe (at bottom of the page) to ensure you don't miss out on future family cooking destinations – we promise we won't spam you, just a weekly reminder when we publish our latest International recipes 😊
This week we are very excited to head to North Africa for the first time to check out, al-Magrib al-Aqsa, "the extreme West", the Arabic name for the country that is the furthest to the west in the Arab world, Morocco!
My only experience of Morocco was a day trip from Spain to Tangier many many years ago. In all honesty the experience was not a great one from a country that clearly offers so much, but a clear lesson in life that sometimes you just get what you pay for. I went for the cheapest tour possible (reflective of my bank account) and ended up on what was the Moroccan equivalent of a "Trotters Independent Trading" organised excursion. Met by the Moroccan Rodney, in a mini bus from the same era as the infamous yellow Robin Reliant, we were whisked away in a cloud of smoke to what seemed to be Moroccan Rodney's mates shops. Moroccan Boycie's incense shop, Moroccan Trigger's leather shop with the trip being rounded off nicely with a visit to the Moroccan "Nag's Head" to have some of Moroccan Mike's famous Tagine! Indeed it wasn't quite what I expected, but was I going to fall for the sales patter and spend the remaining few quid in my bank account on a few bottles of incense that would stop my hair falling out, make me rich and cure me of all future ailments? Was I going to purchase the leather purse hand crafted that morning from a bison hide that had only been fed caviar? Of course I was – at least my Christmas shopping was done early that year!
For other reasons I have been dying to get back to Morocco ever since, but it has always evaded me for one reason or another. The Atlas Mountains, Casablanca, the Blue Village of Chefchaouen, the Medina in Fez, even skiing at the mountain resort of Oukaïmeden, all hold massive appeal – and I never did get to meet the Moroccan 'Del Boy'! Morocco is known for being one of the more tolerant Arabic countries and is regarded as a stable nation that is safe to visit with very warm and hospitable locals, both Arabic and Berber. It has a rich cultural history that is reflective in all aspects of its way of life, scenery and food. Architectural wonders and majestic mosques that are around every corner, buzzing vibrant souks and serene desert camps that have varied little in centuries and an incredible cuisine with unique and innovative ingredients that regularly ranks in the world's top 10, all make this a number one destination for backpackers, honeymooners, families and thrill seekers!
If you have not been to Morocco it's likely that you would have seen it on your screen, being home to the planet's largest film studios, with classics such as Gladiator, Game of Thrones and The Jewel of the Nile all being filmed (in part) there. Like a sardine? Morocco is the world largest processor and exporter of sardines? Know a friend of a friend who has partaken in the smoking of marijuana? Morocco is one of the world's largest producers of illicit hashish with many families in the Northern Rif region, being reliant on cannabis cultivation as their source of income. In fact, if you ever heard of the word 'reefer' (through a friend of a friend), the word comes from the region 'Rif'…if, as a student, you ever smoked a 'reefer' whilst eating a sardine sandwich and watching Gladiator….well, you have a lot to be grateful for!
It was an absolute pleasure cooking Moroccan food this week and I love the fact that the ingredients can be so innovative. Using preserved lemons, apricots, olives, chicken, saffron, cinnamon, cumin and a whole host of other spices and ingredients all together, sounds odd but it really works and the Moroccan staple of couscous, soaking up the beautiful spiced and fruity sauces is just sublime. In some ways it's the polar opposite of last weeks Italian cuisine which relies on so few ingredients but is equally delicious – the famous Moroccan spice mix, Ras el hanout, can contain 27 different spices. We hope we have done Moroccan cuisine justice with this week's feast and apologies to anyone scratching their heads at the 'Only Fools and Horses' references of Rodney, Boycie, Trigger and Del Boy – if you have never watched it, do so with our chicken tagine…you wont regret it!
Tooting Family Kitchen cook Chicken Tagine, herbed couscous, Saalouk and Moroccan tomato salad.
Simple Saalouk ingredients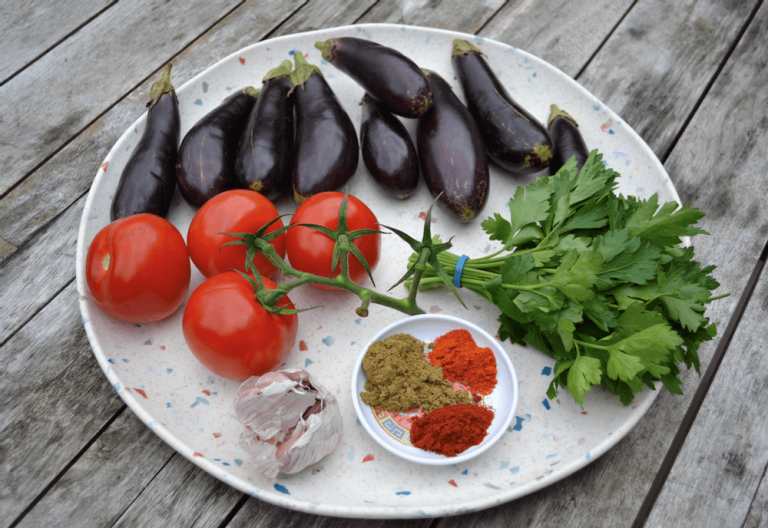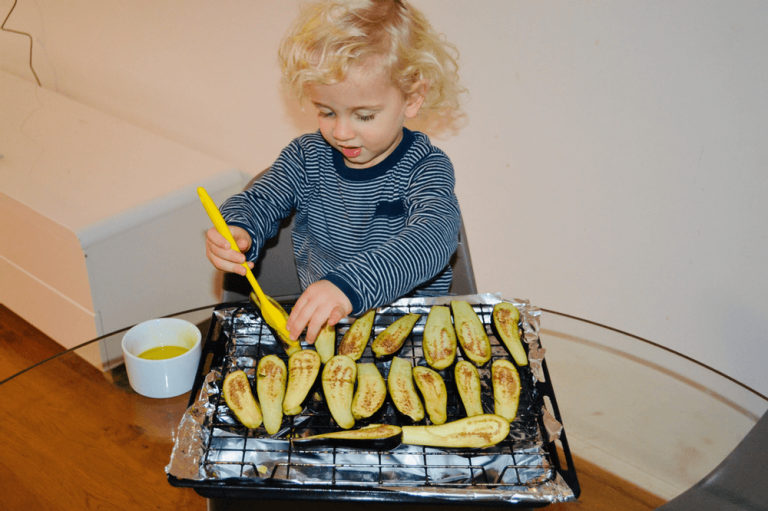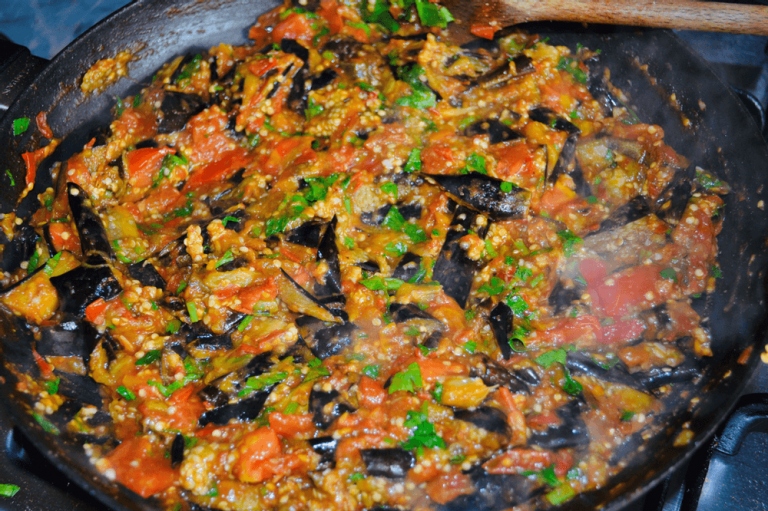 Checking what's going into our tagine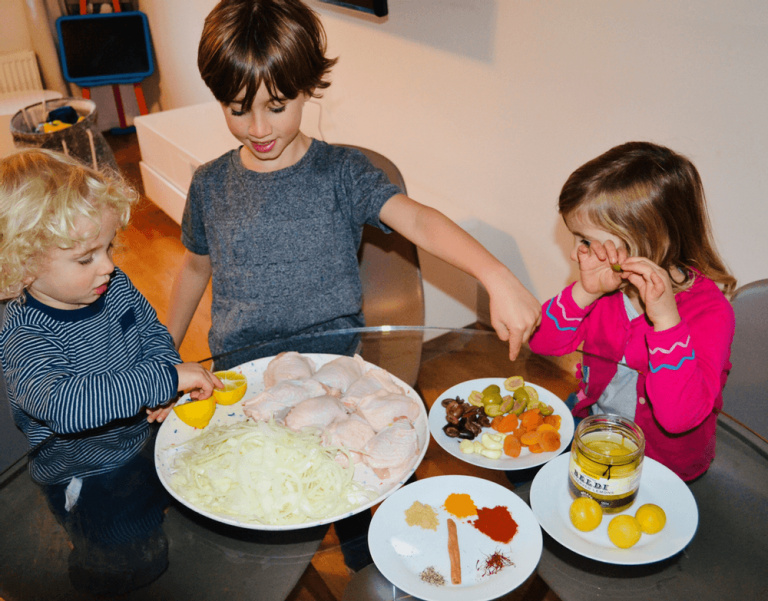 Getting the chicken marinating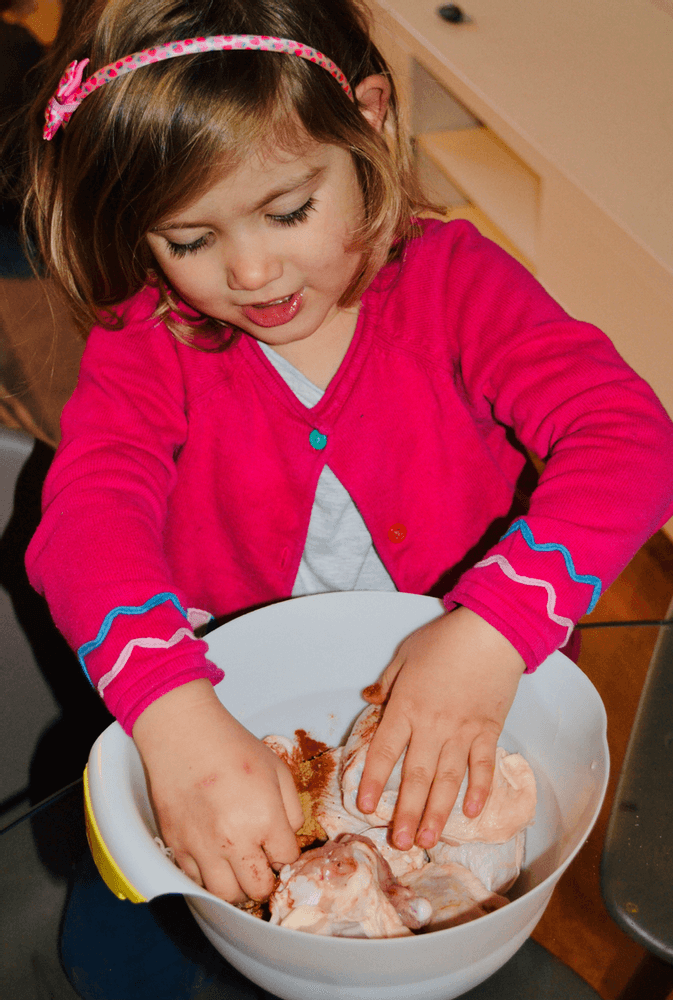 First time with preserved lemons!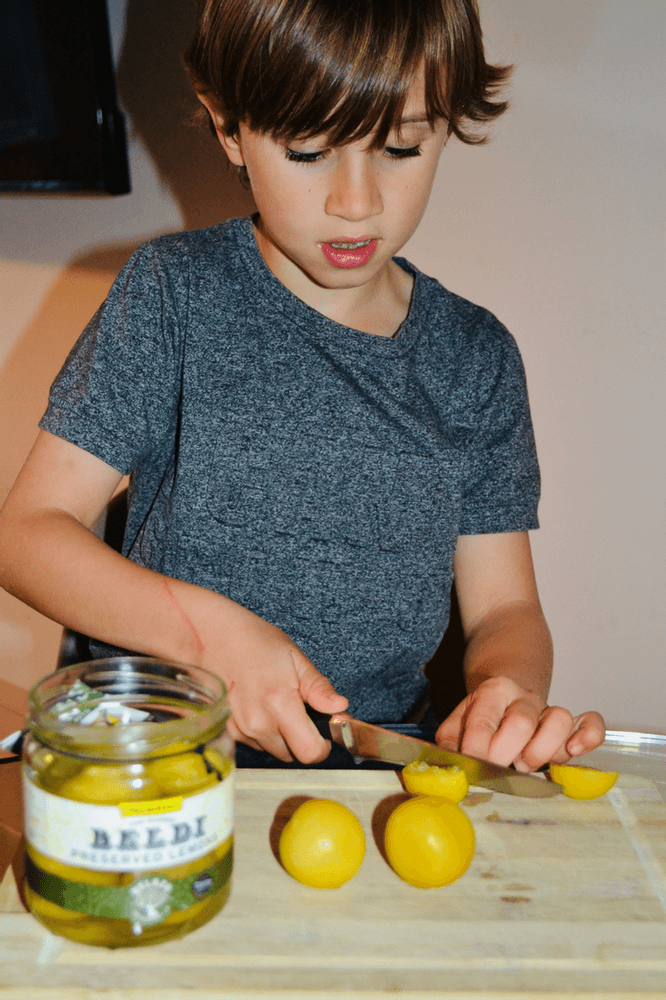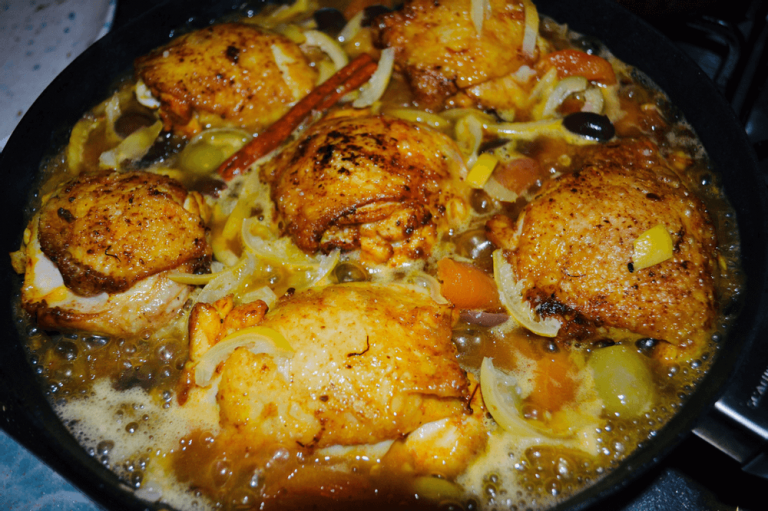 Chicken tagine with olives, apricots and lemons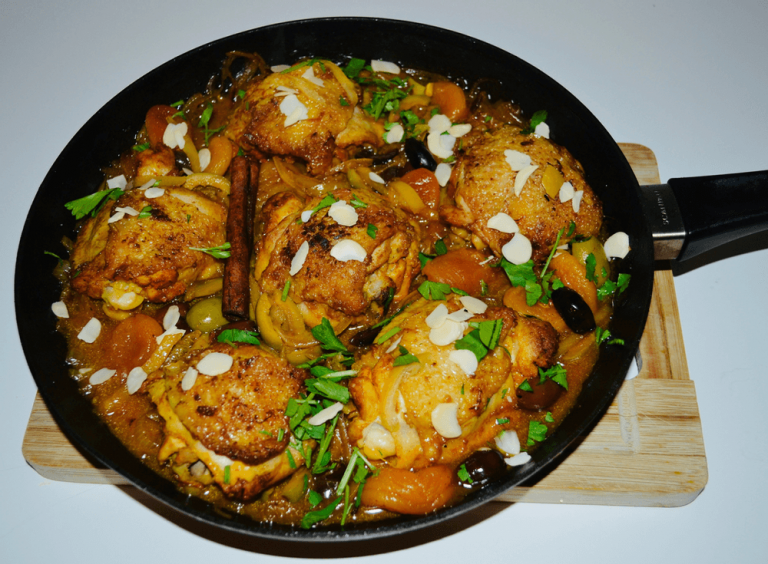 800g of chicken thighs, bone in and skin on
3 tbsp of extra virgin olive oil
2 large onions, thinly sliced
4 cloves garlic, minced
Pinch saffron threads
1 tsp sweet paprika
1 tsp teaspoon ground cumin
1 tsp ground ginger
½ teaspoon turmeric
1 cinnamon stick
Salt and freshly ground black pepper
2 tablespoons extra
virgin olive oil
Handful of dried apricots
Handful of calamata olives, pitted and halved
Handful of green olives pitted and halved
3 preserved lemons, skin sliced into strips
100ml chicken stock
1 tbsp honey
4 tbsp lemon juice
Handful of chopped parsley
Handful of flaked almonds
Mix together the saffron, paprika, cumin, turmeric, ginger a good few grinds of black pepper and some sea salt and rub into the meat and leave to marinate in the fridge for a few hours.
When ready to cook heat the olive oil in a pan and brown the chicken thighs all over before removing to a plate and retaining oil. Fry the onion on a gently heat for approx. 10 min until golden brown adding the garlic for the last couple of mins to soften (if you have a tagine at this stage you can transfer).
Return the chicken to the pan, skin up and on tip of the onions. Add the cinnamon stick, olives, lemon skin, stock, lemon juice and honey evenly, cover and cook gently for approx. 25 mins or until chicken cooked through – if dish is drying out you can add a little stock and likewise if too much liquid you can remove lid and turn up heat for a couple of mins.
Remove lid and allow to rest for a couple of mins before scattering parsley and flaked almonds and serving.
Couscous with fresh herbs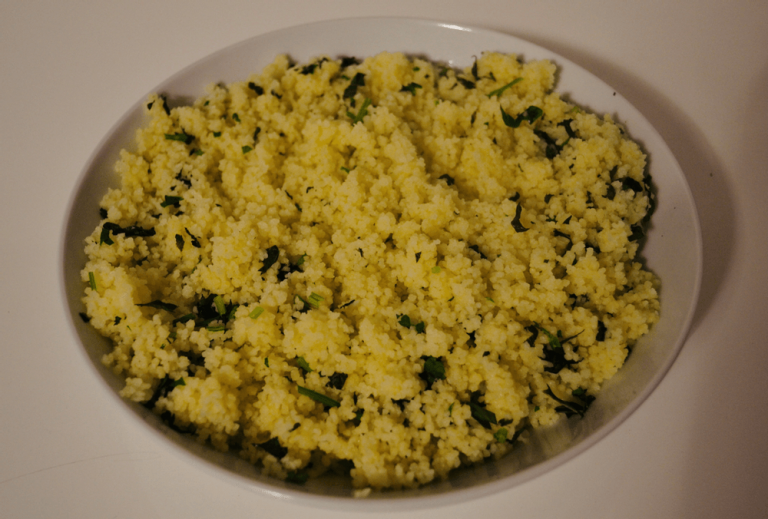 2 cups of dried couscous cooked as per instructions
Chopped herbs of your choice (we used a bunch of parsley and mint)
2 tbsp extra virgin olive oil
Juice of 1 lemon
Salt and freshly ground black pepper
Cook couscous as per instructions (usually 5 mins) after which take off heat cover and allow to steam for 10 minutes.
When ready to serve add herbs, olive oil, lemon and seasoning and fluff up with a fork.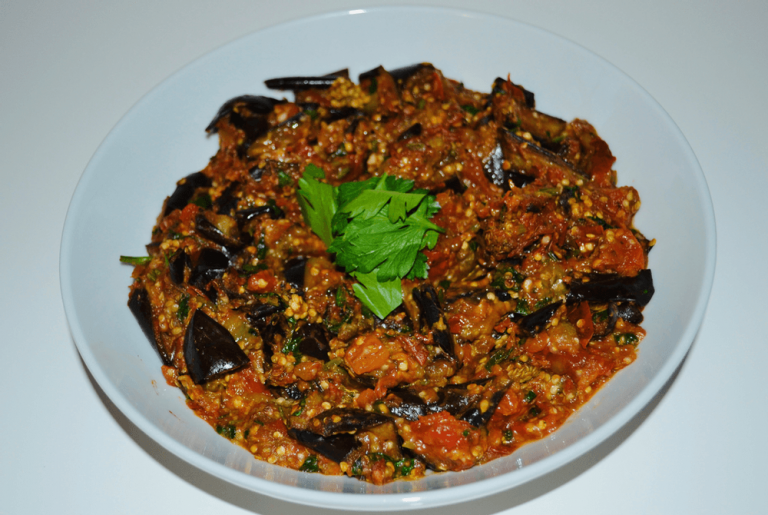 600g baby aubergines
4 tbsp of extra virgin olive oil
4 medium tomatoes
5 cloves garlic, minced
1 bunch parsley, chopped
1 tsp paprika
½ tsp cumin
Salt and freshly groundblack pepper
Cut the aubergines in half, brush with oil and sprinkle with seal salt and grill for 5 mins each side or until golden brown.
Cut the tomatoes into small cubes. Heat the olive oil and gently fry the garlic for a minutes before adding the tomatoes and turning up the heat. Add the cumin and paprika and some salt and pepper and continue to fry for approx. 5 mins.
Chop the grilled aubergine into pieces and add to the tomatoes and continue to gently fry for approx. 15 mins adding a little water if the dish is drying out stirring in the chopped parsley just before the end of cooking. Check for seasoning and serve at room temperature with a drizzle of olive oil.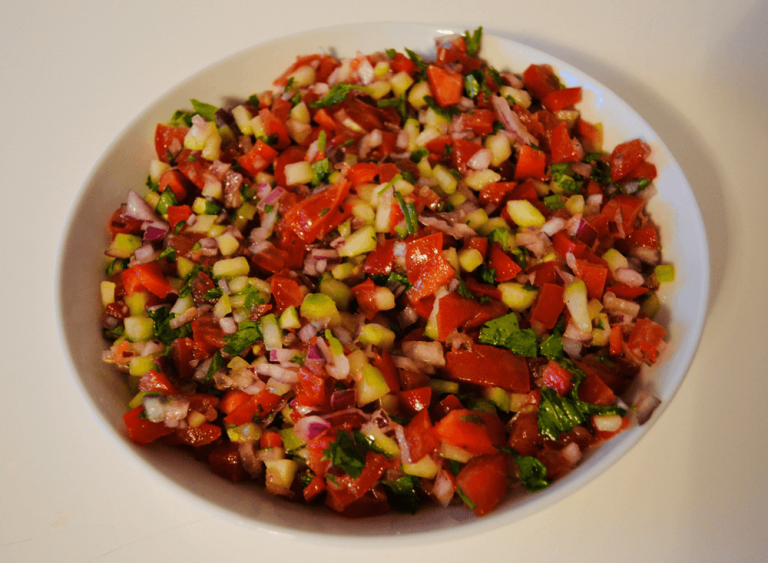 6 large tomatoes, de-seeded and finely chopped
1 large red onion, finely chopped
1 medium cucumber, peeled de-seeded and finely chopped
1 red bell pepper, finely chopped
4 tbsp extra virgin olive oil
1 bunch of parsley, chopped
Juice of half a lemon
De-seed and chop the tomatoes and cucumber and leave to drain in a sieve for 20 mins before mixing with the onions and pepper.
Add the olive oil, parsley and lemon and chill in the fridge before serving.
Our Moroccan Family Feast