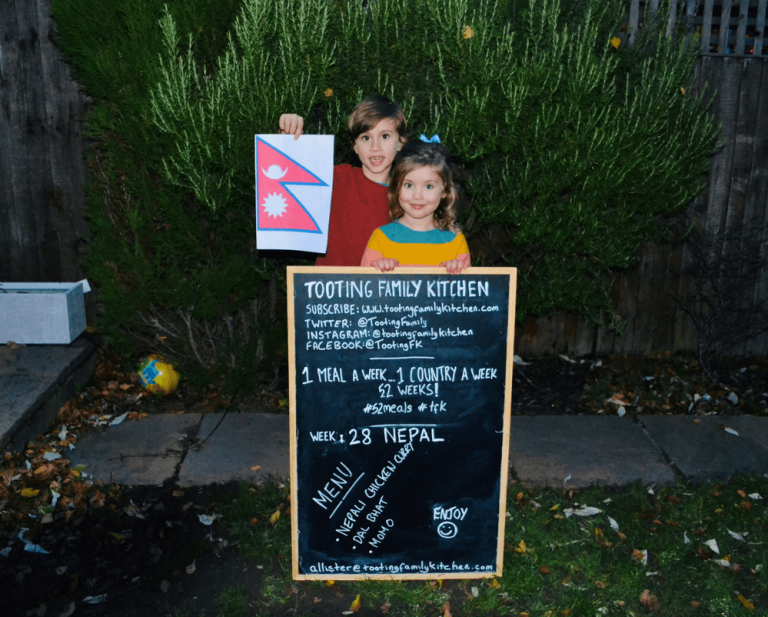 Thank you for joining Tooting Family Kitchen for Week 28 of our 52 Meals Challenge. If you are hitting our blog for the first time, welcome! We are on a culinary journey, exploring different cuisines from around the world to get kids cooking and learn about different International Cuisines and Cultures – celebrating Diversity through Food.
We have set ourselves a challenge to cook 52 Meals from 52 Countries in 52 Weeks, sharing our family cooked recipes and experiences as we go. If you like our content please do share and subscribe (at bottom of the page) to ensure you don't miss out on future family cooking destinations – we promise we won't spam you, just a weekly reminder when we publish our latest International recipes 😊
I have really been looking forward to cooking our Nepali food and although I have never had the pleasure of visiting this remarkable country, I have had the pleasure of serving alongside some of the soldiers recruited from Nepal, to serve with the British Army, and have had some insight into their food and culture. The Gurkhas have a fearsome reputation and are incredibly well respected within the British Armed Forces and beyond. They have fought for Britain for more than 2 centuries and in that time they have lost more than 50,000 men in battle and have earned an incredible 26 Victoria Crosses – the highest and most prestigious award of the British honours system. To quote the former Indian Army Chief of Staff, Field Marshal Sam Manekshaw, "If a man says he is not afraid of dying, he is either lying or he is a Gurkha."
My first experience of Nepali food and the Gurkhas was in the very early days of my Army career, shortly after passing out of basic training and commencing trade training. There was an element of mystery surrounding the Gurkhas which was amplified by the many stories circulating about them and their reputation, some true and some not! It was known that the Gurkha's were traditionally recruited from the hill people in Nepal – perhaps less well known was that they traced their routes back to an 8th century Hindu warrior, Guru Gorakhnath. One thing was for sure though…you did not mess with them! I can honestly say that throughout nearly 14 years' service, I did not come across anyone who had a bad word to say about our Gurkha brothers-in-arms. They were always the smartest soldiers on parade back in training, they were always disciplined, they were tough and professional but they were a lot of fun, never ever complained and are amongst the most well natured people I have ever met…drinking with Gurkhas and hitting the dance floor was always a night to be remembered!
Back in that training Regiment I was always jealous of the fabulous smells emanating from the Gurkhas hot plate in the canteen as we all rushed in, trays in hands, in our respective queues! Fortunately for me I had my mate Navin who on occasion would head back to the hot plate to get me a plate of their (far more delicious) food! I got back in touch with Navin, who recently completed his British Army service and has settled down in England with his family. Navin told me about his upbringing in the city of Pokhara and the food that the Nepalese would eat. Curry and rice was a staple eaten for lunch and dinner pretty much every day, which they call daal (pulse) bhat (rice) tarkari (curry). The rice would always be steamed, the daal would be red and/or black and the curries would vary but the spices would remain the same. Largely buffalo meat was used although chicken was popular too and certainly when in the UK, curries are generally made from chicken. When in Nepal cooking was done with firewood collected from the jungle which they try to replicate in the Army by collecting wood and cooking outside, which they call 'messing'. To Gurkhas it makes the food nicer but perhaps more importantly, it reminds them of the hills/mountains back home. Navin also told me about his favourite food, Dhido. Dhido is often found in remote villages with little access to rice and is made from buckwheat or millet being mixed vigorously for a long time, so it is more solid in texture and can be dipped in curry – it is often associated with being eaten by the poor in Nepal, but doesn't stop it being delicious!
Needless to say living in Tooting (the coolest neighbourhood in London), we are never far from the gastronomic action, and arguable London's best Nepalese restaurant, Gurkhas Balham, is right here on our doorstep! Sadly Covid got in the way of their incredibly kind invitation to visit their kitchen and get some cooking tips, but they did share some great advice with me on some of their most popular dishes and how they are made. A favourite is momos, a steamed filled dumpling of which there are different varieties. These can be served with a variety of sauces often made from tomatoes and sesame seeds with fresh coriander and in cold weather they make a type of soup version called Jhol Momo. They also told me about daal and the different regions in Nepal where it is grown. The most famous daal is called Kalo Daal (Mas/Urad), which is mostly grown in more Hilly areas and is tempered with a herb called Jimboo, which can only be found in the snowy parts of the country and is what distinguishes it from Indian daal.
Massive thank you to Navin and the Ghurkas Balham, I hope I have done your amazing cuisine justice!
Tooting Family Kitchen cook Nepali style Chicken Curry, Dal Bhat and Momos with Chutney.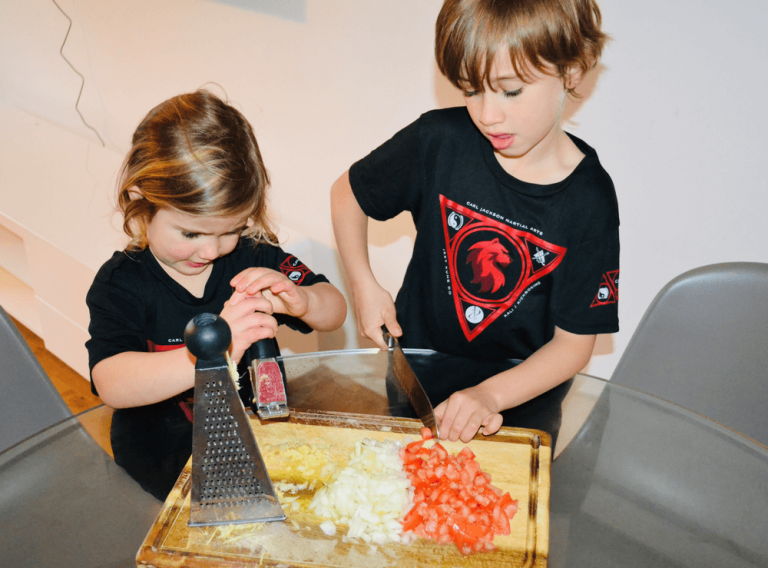 Roasting the tomatoes and garlic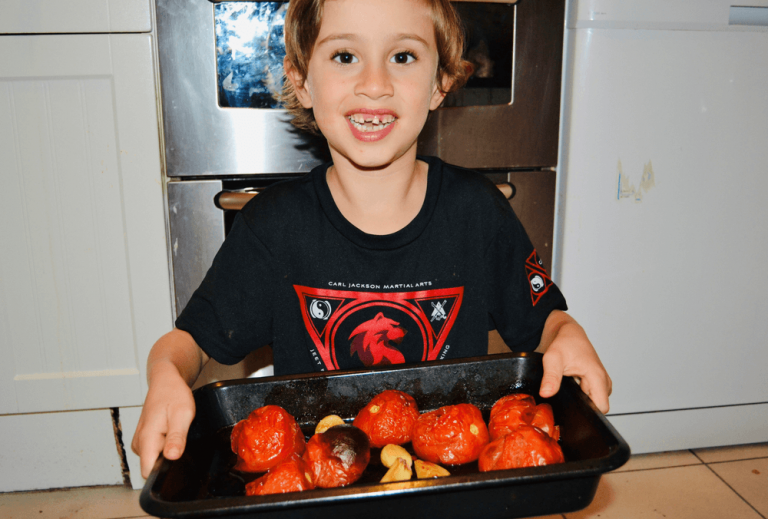 Checking out the curry ingredients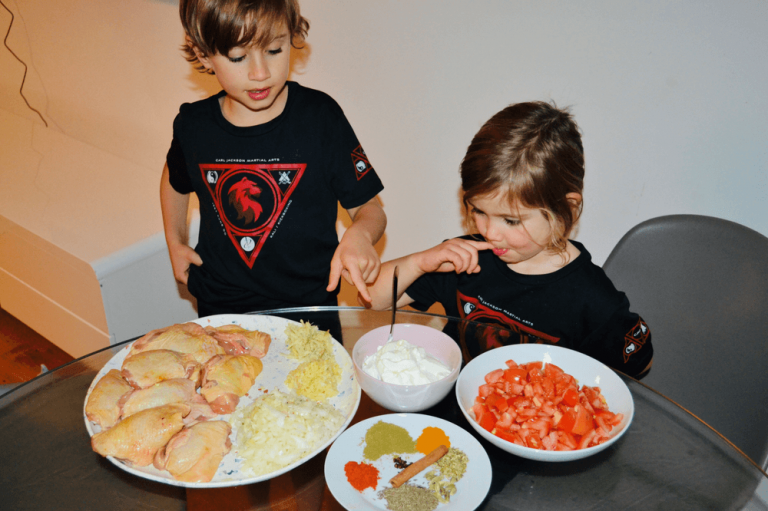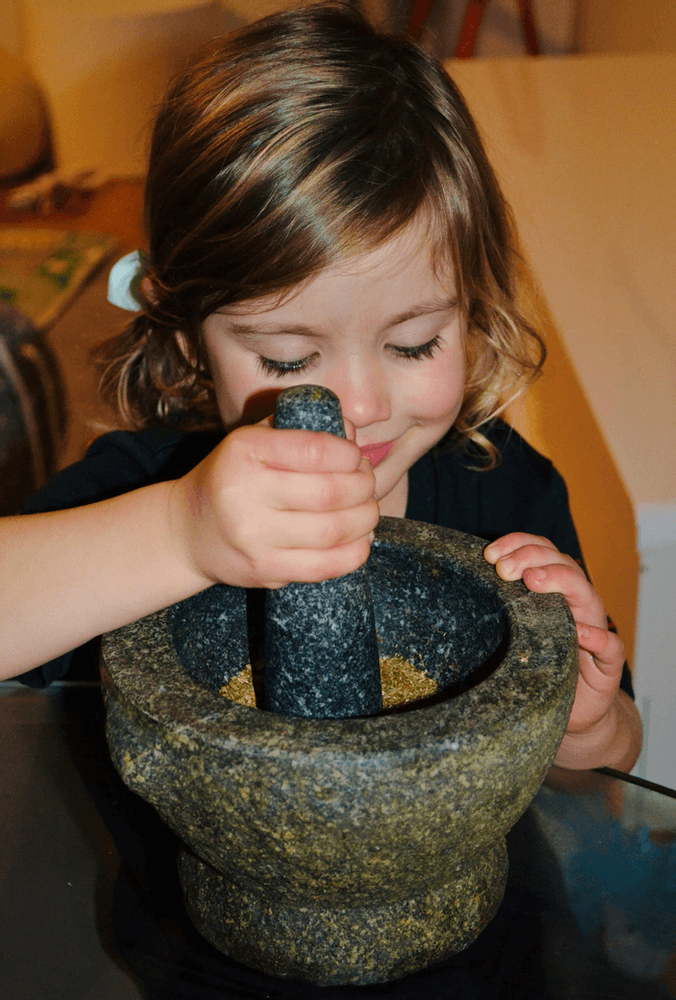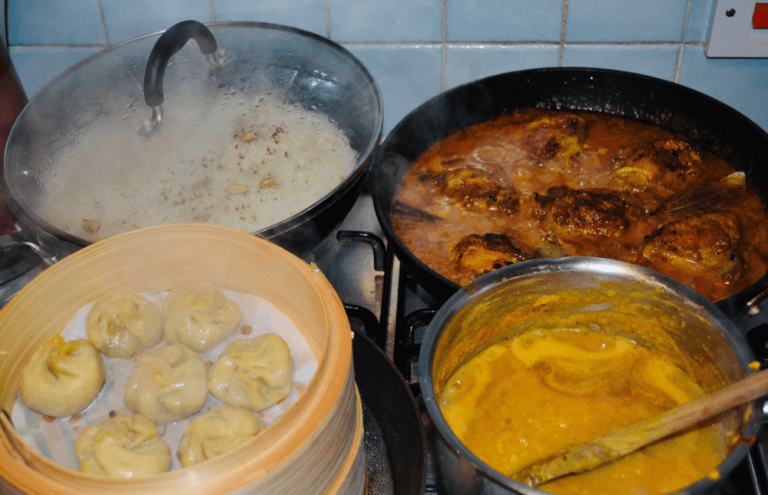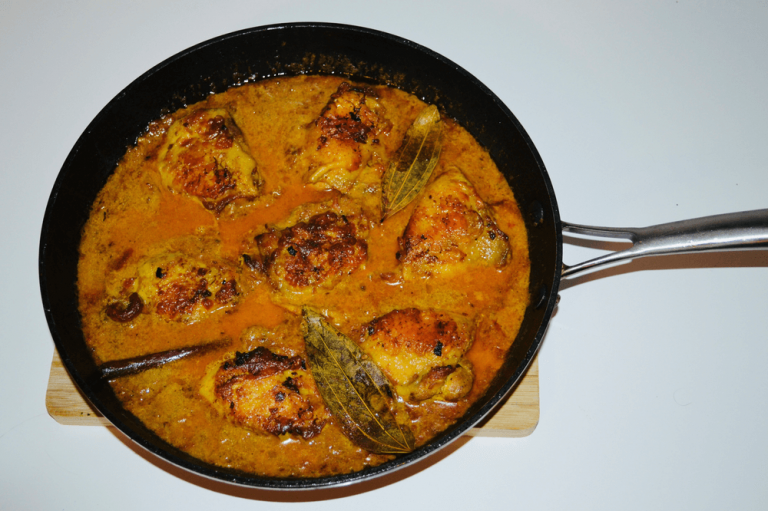 2kg chicken thighs, bone in skin on
2 inch ginger, grated
1 bulb of garlic, minced
10 cardamon pods, seeds only
2 tsp fennel seeds
2 tsp chilli powder
250ml of natural yoghurt
3 tbsp sunflower oil
1 large onion, finely chopped
2 tsp cumin seeds
3 cloves
1 cinnamon stick
4 tomatoes, chopped
1 tbsp ground cumin
1 tbsp ground coriander
2 bay leaves
2 cups of water
Coriander to garnish
Grind the fennel seeds and cardamon seeds a little and mix with the yoghurt garlic, ginger and chill powder. Season the chicken thighs with salt and cover and coat with the mixture allowing to marinate for a few hours.
In large heavy bottom pan with lid heat the oil and then add the cumin seeds, cinnamon stick and cloves for 30 secs before adding the onion and gently frying until golden brown before adding the chicken pieces and browning all over (may need to do this on batches) and then scraping all the marinade into the pan with the tomatoes and remaining spices. Cook for 15 minutes allowing the tomatoes to break down and then add the water to the mixture and bring to the boil before simmering for approx. 40 mins until the chicken is cooked through.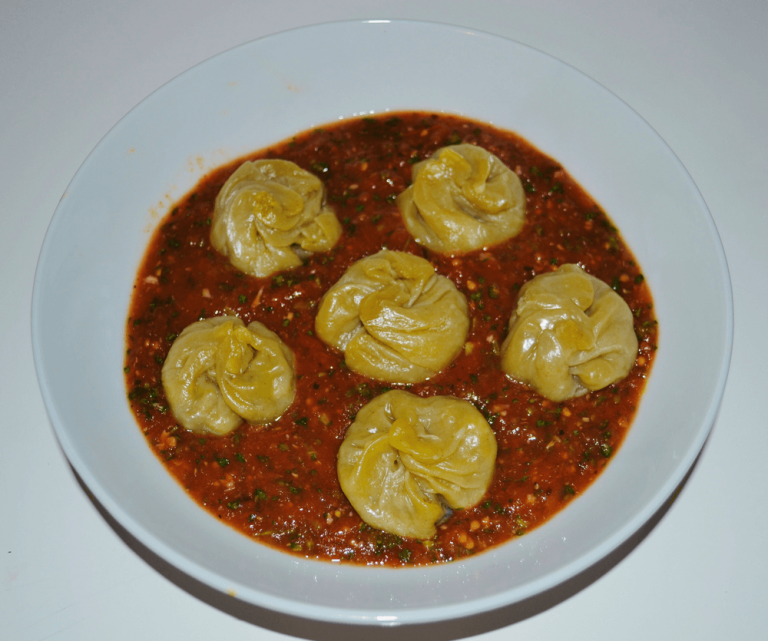 5 medium tomatoes
4 cloves of garlic
2 inch ginger, grated
Juice of 1 lemon|
½ bunch of coriander, chopped (inc stems)
1 tsp chilli powder
Salt and black pepper to taste
Roast the tomatoes at 180C for 30 mins (chuck in the garlic after 10 mins).
Allow the tomatoes and garlic to cool slightly and blitz in a food processor with the remaining ingredients.
Check for seasoning and serve with the momos at room temperature.
We had some left over wrappers from our Uzbek Manti which worked well… recipe. You can also use ready-made wonton/dumpling wrappers.
500g of pork mice
2 tbsp of sunflower oil
1 onion, chopped
3 cloves of garlic, chopped
2 inches ginger, grated|
Handful of coriander leaves
Handful of cashew nuts
1 tsp cumin seeds
2 tsp ground cumin|
1 tsp ground coriander
1 tsp chilli powder
½ tsp turmeric
½ tsp cinnamon
Salt and pepper to taste
Add the onion, garlic and ginger to a food processor and blitz a few times – you don't want to make it smooth but just evenly chopped. Add the coriander and cashew nuts and blitz a few more times until finely chopped.
Heat the oil in a large pan and add the mixture and gently fry for a few minutes before adding the minced pork and combing well, continuing to fry until cooked through. Empty int a bowl and allow to cool.
Once the mixture has cooled separate out the dumpling wrappers on a lightly dusted surface and place a good tsp of mixture into the middle of each wrapper. Brush a little water onto the edges of each wrapper and seal in the centre ensuring there are no gaps. You can keep these covered to one side until ready to steam.
Steam in a bamboo steamer (or equivalent) over gently simmering water for approx. 20 mins. Keen an eye on the water to stop it drying out.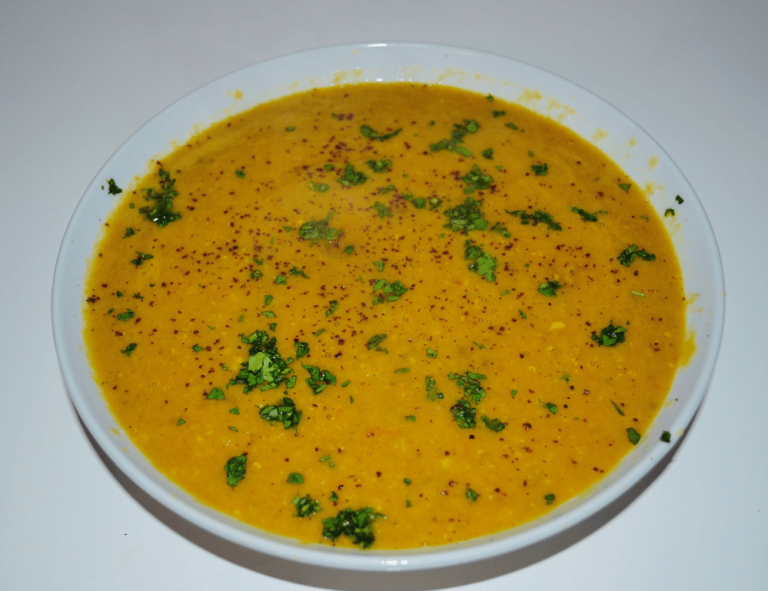 1 cup of red lentils
2 tbsp of butter/ghee/oil
1 large onion
3 cloves of garlic, minced
Thumb sized piece of ginger, grated
1 tbsp coriander seeds, crushed
1 tsp turmeric
1 tsp of chilli powder
1 tsp paprika|
1 tomato diced|
3 cups water
Salt & pepper to taste
Chopped coriander to garnish
Soak the red lentils for approx. 30 minutes whilst you heat the oil and gently fry the onions for around 10 minutes until going slightly brown, add the garlic and ginger and fry for another minutes and then add the crushed coriander seeds, chilli powder, turmeric and paprika. Fry for another minute before turning up the heat and adding the tomatoes allowing them to break down for approx. 5 mins.
Drain the lentils and add them to the pan mixing well ensuring the lentils are coated well – continue to fry for a couple more minutes and then add the water and bring to the boil before lowering the heat and simmering, covered for approx. 15 mins.
When finished you can check for the consistency you will like and cook some more with lid off if too watery or add a little more water. You can also blitz a little with a stick blender if you like it smoother. Check for seasoning and garnish with a little chopped coriander.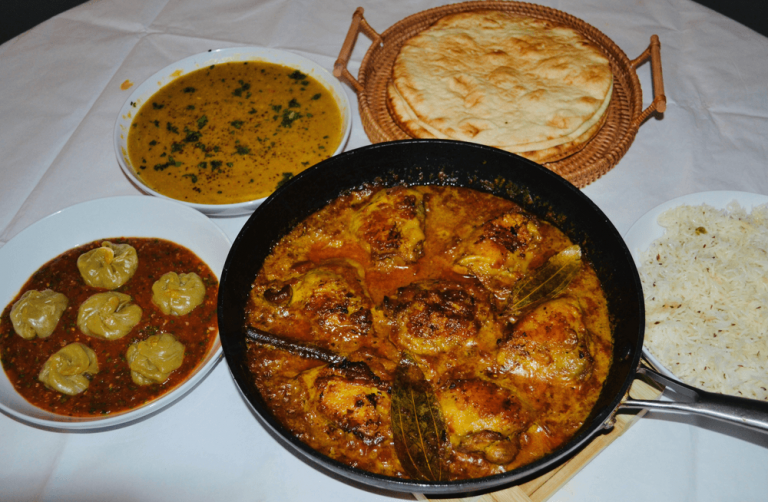 Looking forward to this one!