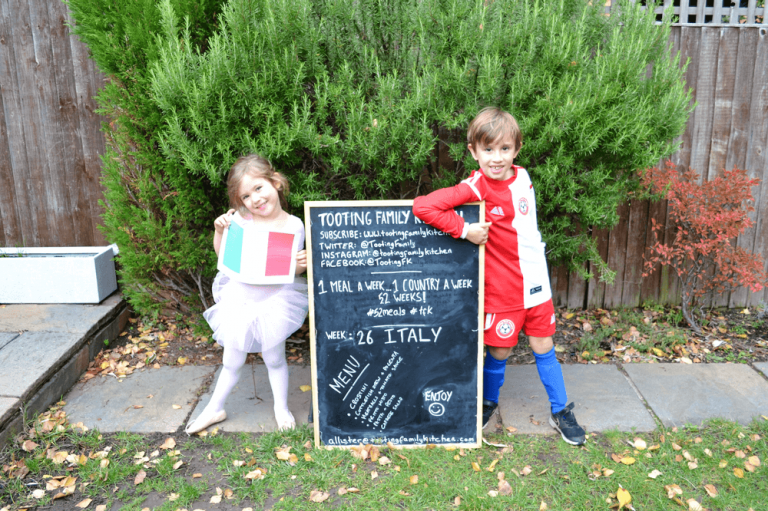 Spain, Japan, Chile, Malaysia, Ukraine, Greece, Nigeria, Oman, Barbados, Pakistan, Argentina, Portugal, Ethiopia, Iran, Belgium, Albania, Venezuela, South Africa, Philippines, Lebanon, Jamaica, Brazil, Sri Lanka, Ghana, Uzbekistan and….Italy! 26 countries, 98 dishes, approximately 48,000 words, 26 flags (2 lots of printer cartridges) and a whole lot of pictures! Absolutely delighted to reach the milestone that is Meal/Week 26 and the halfway point of our 52 Meals Challenge. What better way to celebrate than exploring and cooking what is widely considered to be the world's favourite cuisine…Italy!
Growing up, my experiences with Italian cuisine were very limited. Because my brother was (very) gluten intolerant having coeliac disease, pasta was a big 'no no' in our house, as was pizza, and we never really visited Italian restaurants because most of the menus would have very little to offer someone on a strict gluten free diet. It wasn't until I entered my mid to late teens that I really started to experience Italian cuisine for myself, cooking such specialities as 'spaghetti al tomato ketchup' and 'penne with a tin of tuna surprise'! It was also the stage in my life when I would start to visit the odd (cheap) Italian restaurant and experience the shameless (but harmless) flirting by some male Italian waiters with every female that walked through the door. Italian men seemed to have flirting down to an art form and it was a few more years before the memo on political correctness arrived…and what was it with the 6 foot pepper mill doing the rounds?! A pizza takeaway with the lads may have done something to improve my impression, but invariably at the age of 17/18, it seemed ridiculous to order a pizza unless it had 56 toppings, a 6 inch base and a minimum of 7 varieties of chilli! No, it's fair to say my relationship with Italian cuisine didn't really get off to the best start.
Fast forward 15 years and after several trips to Italy and New York along with a permanent move to settle down in London, at a time when the restaurant and international food scene had really taken off, I was very happy to be proved wrong! Italy is an amazing country and the romance, beauty, style and history emanating from this incredible part of the world needs no introduction and really takes some beating. Florence, Venice, Rome, Lake Garda, Tuscany the Amalfi Coast! Football, sports cars, fashion, wine! Pizza, pasta, gelato! Art, culture, Vatican City, conquering civilisations! For a country that sometimes has connotations of being a little too relaxed and/or disorganised they have a habit of being one of the best at whatever they do…and dare I even mention the Mafia!
I would very much enjoy reading and writing about any one of these topics, but this a cooking blog so I need to stick to its foody theme! Fortunately, Italy is a country that is immensely proud of its rich cultural heritage and its food. McDonalds was well known for causing hysteria when it started opening in various countries around the world, causing huge queues as excited people would travel 100s of miles to visit those famous golden arches, but in Italy it caused outrage and protests. In 1986 when the first McDonald's opened in Rome, proud Italian's protested with many restaurants and cafés handing out free traditional Italian foods, to encourage the population to preserve their amazing culinary roots.
Food in Italy is very regional with its various styles of cuisines being represented within its major cities. Naples and the South of Italy is known for its pizzas and spaghettis, Bologna in the centre is known for its tortellini and Milan and the North of Italy is known for its risottos. One thing resonates through all its cuisine however and that is simplicity and quality of ingredients. Many Italian dishes have just 3 or 4 key ingredients with chefs relying on the quality of the ingredients to shine through, as opposed to shopping lists of foods and elaborate cooking techniques. It is a celebration of great produce using relatively simple cooking techniques to enhance the natural flavour of the food, rather than trying to create something completely new.
If you really want to eat and drink like an Italian though, it's important to understand a few basic principles. Firstly, your average Italian consumes 23kg of pasta each year and they have around 350 varieties…time to carb up! Secondly, however tempting is it to use fancy Italian sounding names for coffee such as 'mochachocafrappucino' don't, Italians largely drink espresso, you will look silly! Lastly, please don't try and fit in by asking for garlic bread, a pepperoni pizza and a Caesar salad, as none of these things actually come from Italy (and pepperoni means bell pepper in Italian).
So…without further ado, "A tavola non si invecchia" (you don't get old at the table). Meaning: Enjoy life to the fullest. Pull up a chair, grab a plate of pasta and pour a glass of wine. Italians focus on the pleasures in life and when you're at the table, life is at its finest….check out some more great Italian food quotes here.
We have set ourselves a challenge to cook 52 Meals from 52 Countries in 52 Weeks, sharing our family cooked recipes and experiences as we go. If you like our content please do share and subscribe (at bottom of the page) to ensure you don't miss out on future family cooking destinations – we promise we won't spam you, just a weekly reminder when we publish our latest International recipes 😊
Exciting week this week as we return to Africa for the 4th time following our previous visits to Nigeria, Ethiopia and South Africa, to check out Ghana and Ghanaian food.
The Office for National Statistics estimates that the Ghanaian-born population of the UK was 114,000 in 2019. Along with the large immigrant population from Nigeria, the influence on London is huge and the diversity that it brings, adds to what makes London such a great city. South London in particular is home to the largest black population by far and the heart and soul of this amazingly vibrant place to live, is down to its multi-cultural population, the amazing people that live here and the influence they have on music, the arts, culture, and food. With music alone Ghana has brought us some incredible artists such as Stormzy, Dizzee Rascal, Tinchy Stryder and Sway who were either born in Ghana or descendants of Ghanaian parent/s. Take me out of South London for too long and dare I say it…I get bored! Interestingly, I am typing this in my Streatham office, where the local MP, Bell Ribeiro-Addyis, is Streatham born but also a descendant of Ghanaian parents.
When I think of Ghana my first thought often goes to sport and being a big boxing and football fan, the last couple of weeks have proven to be pretty damn exciting! Firstly I watched the Ghana-born, British Light-Heavyweight boxer (and future world champion), Joshua Buatsi, continue to build on his unblemished professional record in a cracking contest against gutsy Croatian, Marko Calic. Next up, in the ever exciting climatic closure to the Premier League transfer window, the mighty Arsenal FC only went and signed the brilliant Ghanaian midfield enforcer, Thomas Partey! I should add that Arsenal has a strong track record of signing Ghanaian players. Daniel Boateng, Emmanuel Frimpong, Danny Welbeck and Rachel Yankey, MBE have all donned the Arsenal colours with Danny Welbeck and Rachel Yankey (along with Anita Asante), getting capped for England too – all are Ghana born or are descendants of a Ghanaian parent or parents.
If football and boxing doesn't float your boat perhaps kickboxing will – do you know who took on Lionel Graves at London's York Hall beating him with a Round 1 TKO on 28th August 2018? Idris Elba of course! Idris Elba is London born to a Ghanaian mother and a more popular figure is difficult to find in Britain at the moment. A hugely successful actor, writer, producer, rapper, singer, songwriter and DJ and recipient of the appointment, Officer of the Order of the British Empire (OBE) in the 2016 New Year Honours for services to drama, there is no stopping this man, although these awards pale into insignificance with the 'Sexiest Man Alive' award from People Magazine in 2018 and the unforgettable 2017 honour of 'Rear of the Year'!
Through my 'real job' job I am fortunate to often meet new people of all nationalities (outside of Covid) over coffee, lunch or a post-work drink. Sometimes these meetings can be pretty dry, but I have to say that when meeting a Ghanaian I always have more of a spring in my step as I'm heading towards Starbucks. It's always an enjoyable encounter although more often than not we get side-tracked and end up talking about something completely outside the parameters of the meeting. I have found people from Ghana to be full of life with big personalities and more often than not, accompanied with an infectious laugh. They are just nice people and it's not just me that thinks this, according to the Global Peace Index, Ghana is the most peaceful nation in Africa and 40th in the world! If you are still not buying into this I have 2 words…'Kofi Annan'…look up 'nice' in the dictionary and it may as well say his name. The Ghanaian former Secretary-General of the United Nations from January 1997 to December 2006 won the Nobel Peace Prize in 2001, along with the UN for their work in creating a more peaceful world. If I was hosting my dream dinner party there would definitely be places for Kofi Annan, Idris Elba, Joshua Buatsi, Thomas Partey and Danny Welbeck at my table…what a line up!
So what is it about Ghana that leads to this sporting talent, good looks and being so nice! Some may jump to the conclusion that with it being the world's second largest producer of cocoa beans, it's down to chocolate, but my extensive research this week suggests something different…Shitto! Shitto is the word for pepper in the Ghanaian language of Ga and commonly refers to the hot pepper sauce that is ubiquitous to Ghana and can often be found in the world food isles of supermarkets here in the UK. Although a traditional shitto is a deep red colour, various sauces can be made and a green pepper variety is also popular. It is a common accompaniment to many of their popular foods including chicken, tilapia, rice and banku and a fierce rival to the Ata Din Din we cooked up for our Nigerian Feast!
All this chat about competitive sports and shitto can only lead to one thing. If my eldest kids are going to reach the sporting heights of Joshua Buatsi and Thomas Partey in the ring or on the field, or if I'm ever going to emanate any of Idris Elba's accolades, or indeed, if any of us are going to have the peaceful vibes of Kofi Annan, we need to nail a good shitto recipe! The heat is (literally) on and this week Sam takes on Abigail in our shitto contest, being judged by Idris Elba himself!
Tooting Family Kitchen cooks Crostini, Pizza Bianca, Caprese Salad, Fazzoletti with Pesto, Venetian Style Cuttlefish in Ink, Meat Balls and Tomato Sauce and Fritto Misto!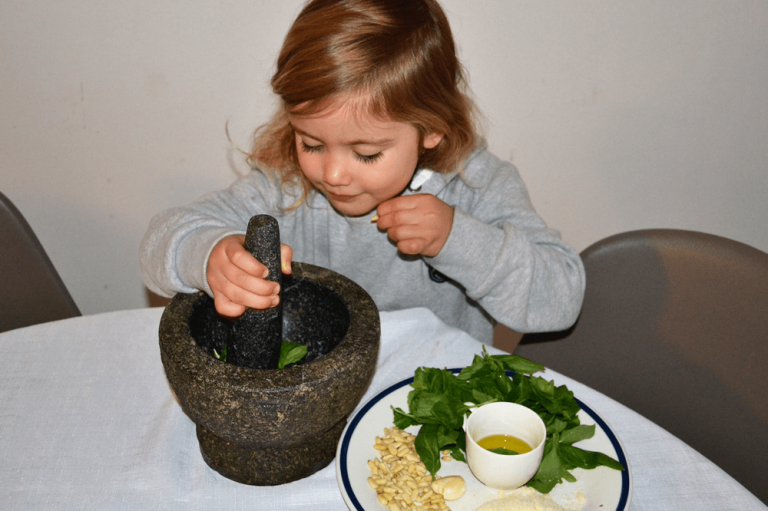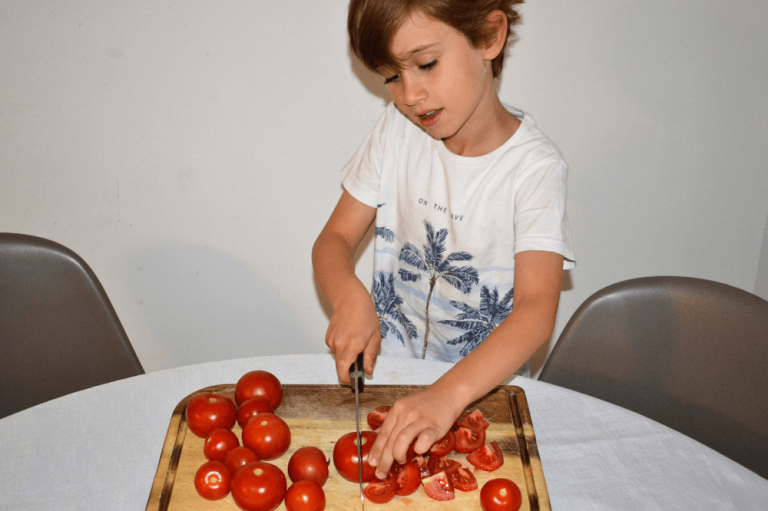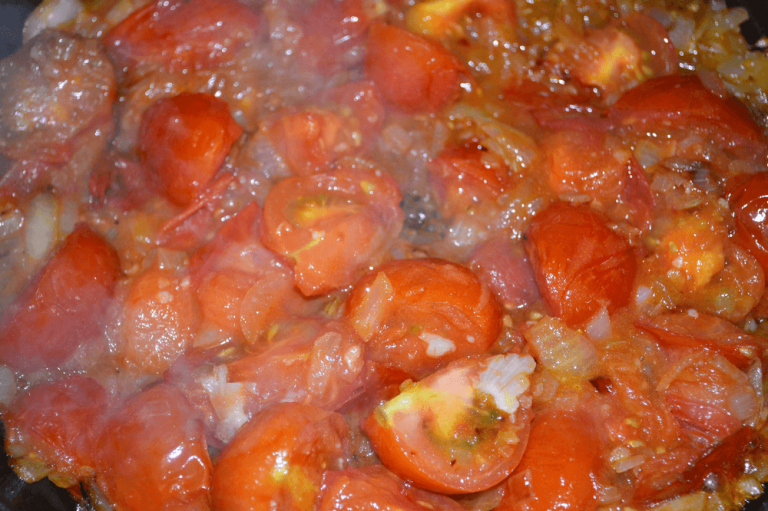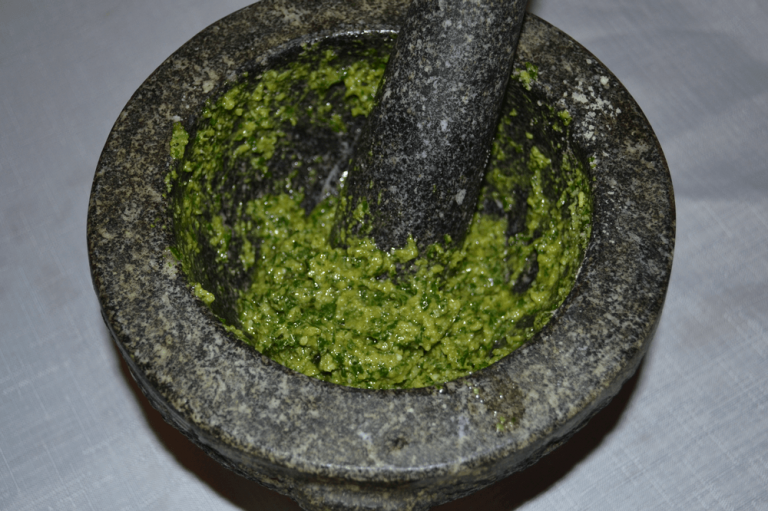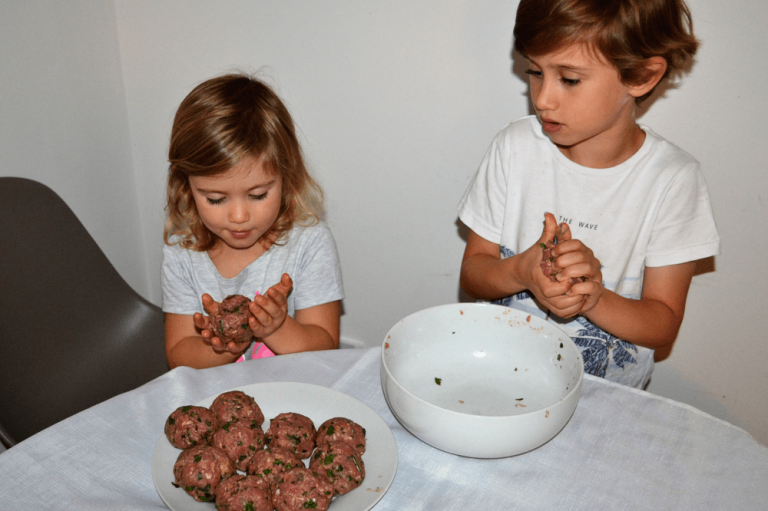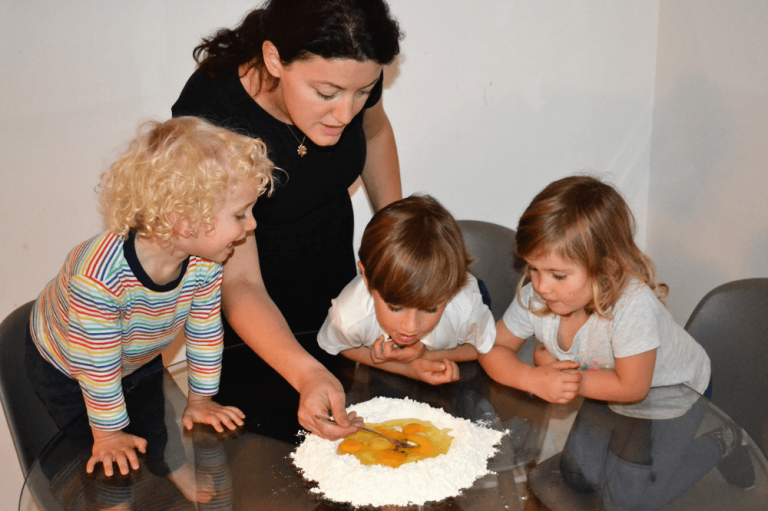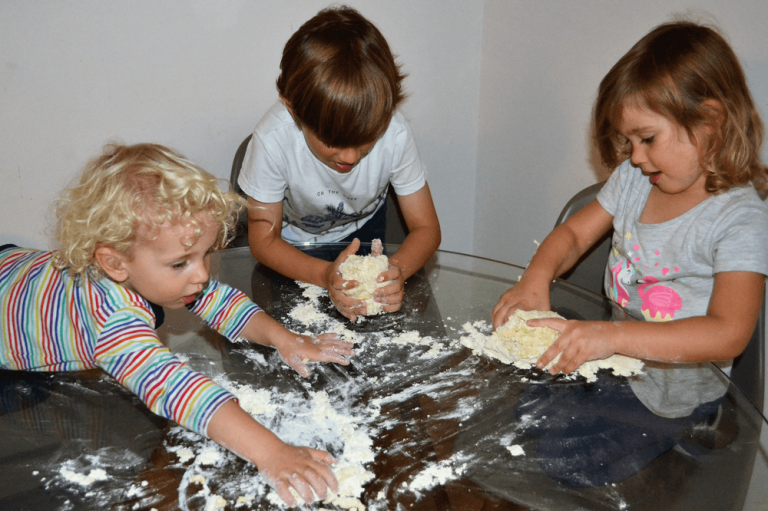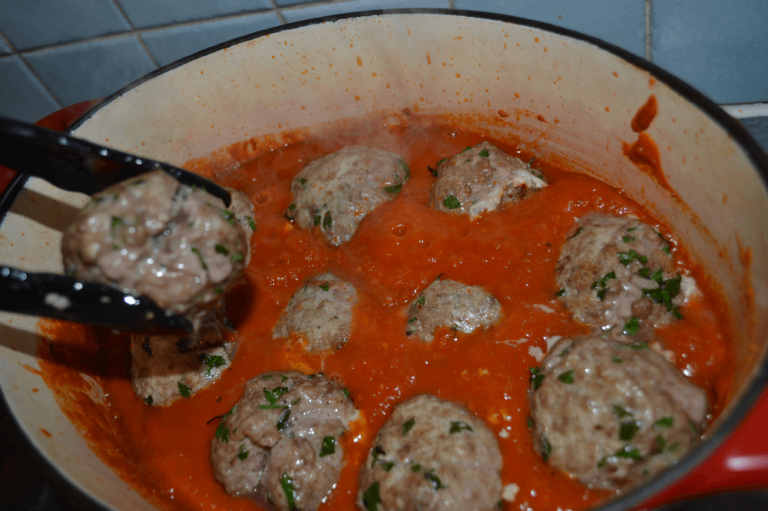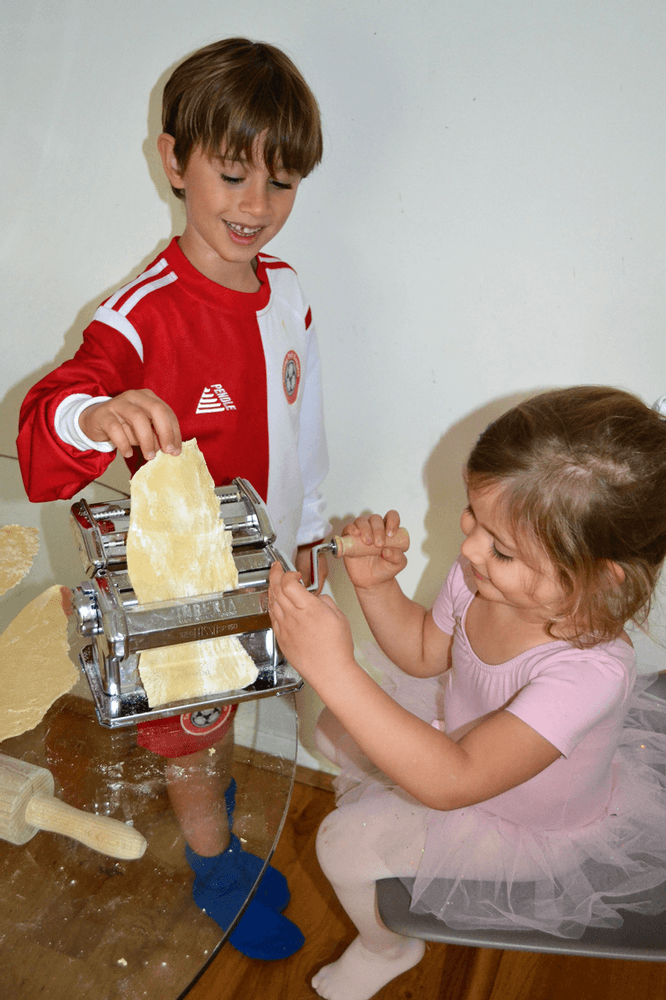 Checking out the cuttlefish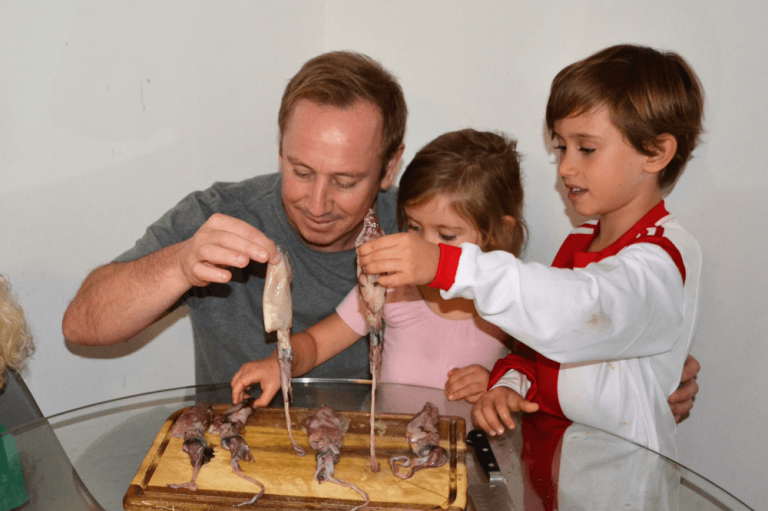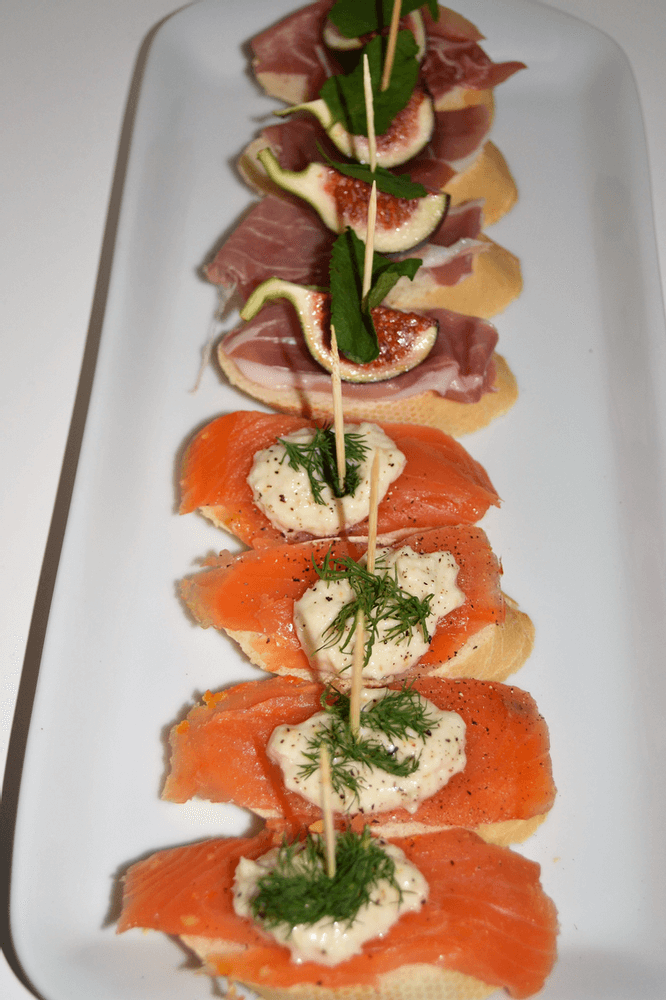 Smoked Salmon, Horseradish and Dill Crostini
1 small French stick, sliced
250g smoked salmon
3 tbsp crème fraiche
1 tbsp of Dijon mustard
1 tbsp of horseradish
Dill sprigs
Lemon juice
Salt and pepper
Make a horseradish cream by mixing the crème fraiche, Dijon mustard and horseradish and season with salt and pepper.
Lightly toast the bread and top each slice with some smoked salmon, a tbsp. of horseradish cream, a sprig or 2 of dill, a squeeze of lemon and some freshly ground black pepper.
Prosciutto, Fig and Mint Crostini
1 small French stick, sliced
200g prosciutto
4 fresh figs, quartered
Mint leaves
Olive oil
Salt and pepper
Lightly toast the bread and top each slice with some prosciutto, a quarter of fig and a mint leaf and top with a little drizzle of olive oil.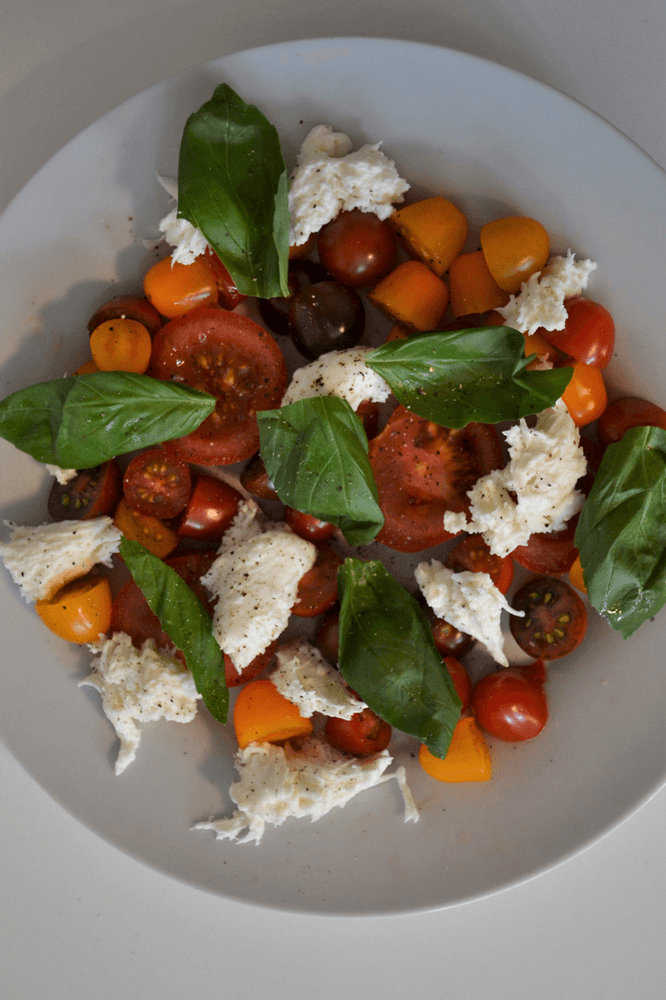 1 kg of a variety of tomatoes (the best you can get)
200g buffalo mozzarella, torn into pieces
Extra virgin olive oil
Handful of basil leave
Freshly ground black pepper and sea salt
Chop and slice the tomatoes and toss in a bowl with a little oil and salt
Arrange them on a platter and season with sea salt before scattering over the mozzarella and giving a generous drizzle of olive oil and few grinds of black pepper – leave to stand for a few minutes before scattering over the basil leaves and adding a lit more oil/slat/pepper if required.
Pizza Bianca and Crostini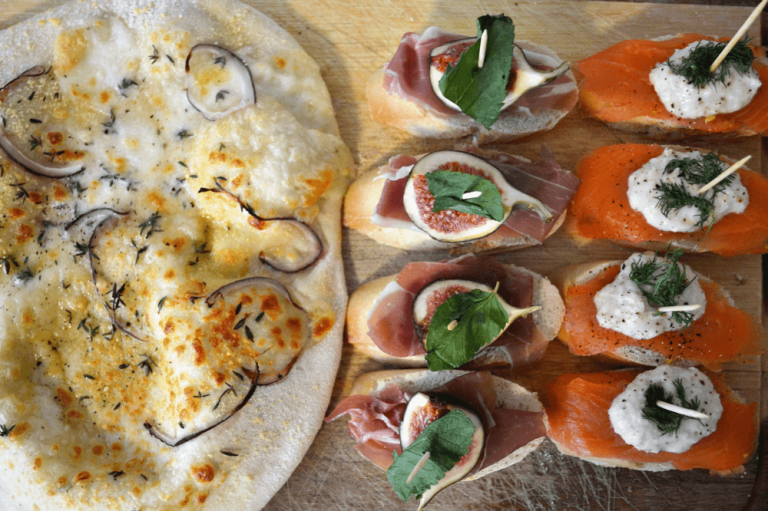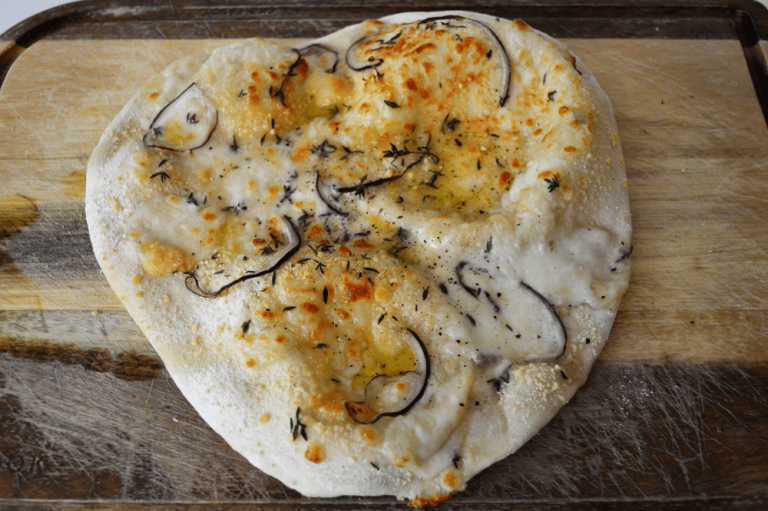 For the pizza base
250g of Italian 00 flour
1 sachet of yeast
100ml of water
1 tsp salt
1 tbsp of olive oil
For the toppings (each base)
A handful of grated mozzarella
A small handful of grated parmesan
A few pieces of thinly sliced red onion
Scattering of thyme leaves
Couple of grinds of black pepper
Drizzle of olive oil
In a bowl mix the flour, yeast, salt, oil and water until well combined and then start kneading the dough on a lightly floured surface for 10 minutes. Cover and leave to rise in a warm place for 30 mins (it should have doubled in size).
Divide into golf ball sized pieces and roll into discs around 5mm thick.
On each pizza base evenly scatter the cheese, onion and thyme leaves and cook in a pre-heated oven to highest setting for approx. 6 mins.
Serve with the black pepper and olive oil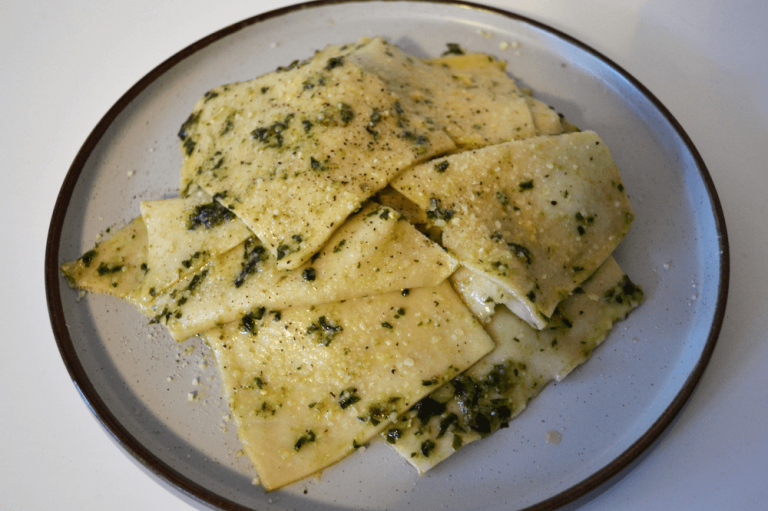 For the pasta
500g of Italian 00 flour
6 eggs
For the pesto
2 tbsp pinenuts
1 clove of minced garlic
Bunch of fresh basil
100g of grated parmesan
Lots of extra virgin olive oil
1 tsp of sea salt and black pepper
Make the pesto in advance by lightly toasting the pinenuts in a dry frying pan and then start ponding the pinenuts and basil in a pestle and mortar slowly adding cheese and olive oil and seasoning. Continue until you have the right test and texture.
Place the flour on a clean surface, board or in a large bowl and make a well in the middle. Crack the eggs into the well and with a fork gently break the eggs and mix and slowly work the flour around the edges into the egg combining until all the mixture is combined. At this point start kneading with your hands for 10 minutes until the consistency is right (smooth and elastic) before covering it and allowing to rest for 30 mins.
When ready roll the flour (much easier with a pasta machine) into ling strips of around 2mm thickness and cut into rectangle strips of around 6cm x 4cm.
Cook the pasta in a large pan of boiling, salted water for around 3 mins then toss with the pesto and a little more cheese and/or basil leaves if preferred.
Venetian style cuttlefish in ink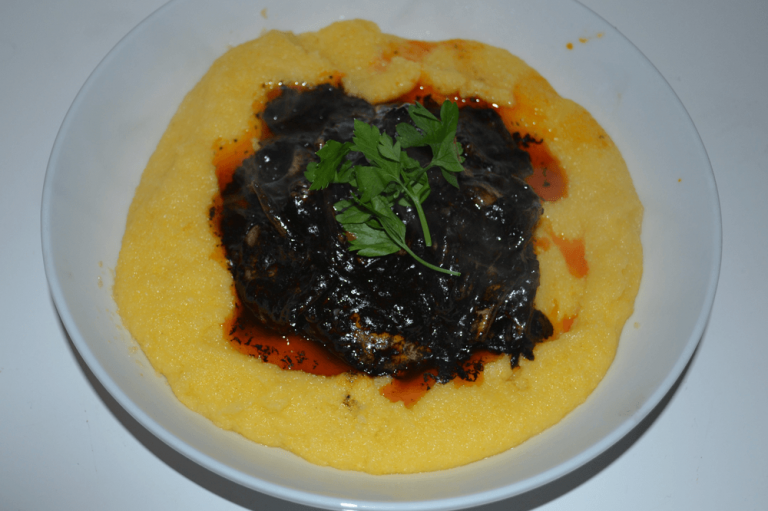 1 kg cleaned cuttlefish
1 sachet of suid/cuttlefish ink
3 tbsp extra virgin olive oil
2 cloves garlic, minced
1 onion, finely chopped)
1 cup dry white wine
1 tbsp tomato paste
1 handful of parsley, chopped
Salt and pepper to taste
1 cup of polenta cooked as per instructions
Cut the cleaned cuttlefish into 1 inch pieces and set aside whilst you heat some olive oil in a heavy bottom pan. When hot gently fry the onion and garlic until translucent then add the cuttlefish and continue to fry for another 2 or 3 mins. Add the ink to the pan and stir well.
Add the wine and tomato paste and season with a little salt and pepper – gently simmer for around 30 minutes (partially covered) adding more wine/water if necessary and the dish is drying out. The sauce should be silky black and thickened slightly and the cuttlefish beautifully tender – check for seasoning.
Serve over the polenta and garnished with the chopped parsley.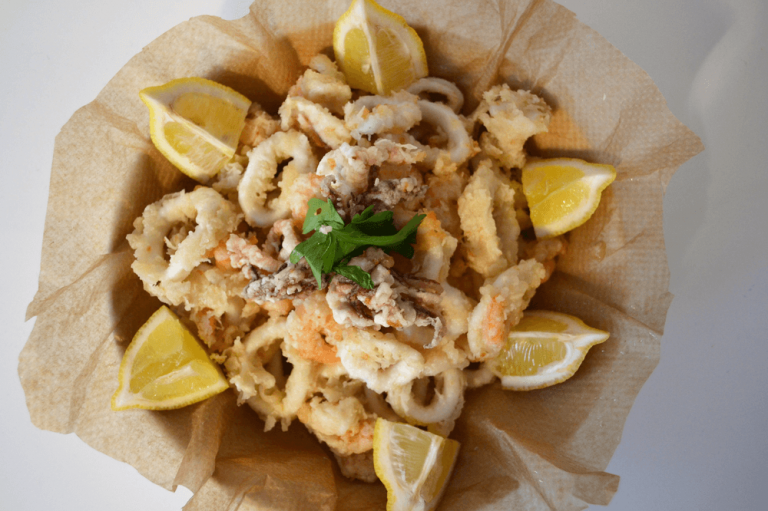 500g squid cleaned and cut into rings
500g raw prawns, shells off or head and/or tails left on
250g whitebait
3 egg whites
250ml of sparkling water
Flour to coat fish (Italian 00 flour works well)
1 litre of vegetable oil for frying
Salt
Lemon wedges to serve
Wash and mix the seafood together and set aside in a bowl.
Heat the vegetable oil and lightly whisk the egg whites and water.
When the oil is hot dip a small handful of mixed seafood in the batter mix and then roll in the flour shaking off the excess before gently immersing in the oil. It should cook in less than a minute – remove when golden brown and serve with the lemon wedges.
Meatballs in tomato sauce
Meatballs
500g beef mince
500g pork mince
2 eggs
100g breadcrumbs
4 garlic cloves, minced
Pinch of chilli flakes
1 tsp each of salt and pepper
Handful of chopped parsley
1 litre of tomato sauce (recipe below)
Mix all of the ingredients except the tomato sauce well and mould into balls slightly largely than golf ball.
Oil each meatball and cook in an oven at 180C for 15 mins turning once
Bring the tomatoes sauce to the boil and then gently simmer the meatballs in the tomatoes sauce for another 10 mins.
2 tins of chopped tomatoes
500g of fresh tomatoes, chopped
50ml of extra virgin olive oil
1 onion, finely sliced
4 garlic cloves, minced
1 tsp sea salt
1 tsp black pepper
Pinch of chilli flakes
1 tbsp sugar
Heat the oil in a heavy bottom pan and gently fry the onions and garlic until translucent and then add the chopped tomatoes, chilli, salt and pepper and sugar and gently fry until the tomatoes have broken down a little (around 10 mins).
Add the tinned tomatoes and bring to boil and then gently simmer for around an hour. Checking for seasoning and add more salt, pepper or sugar where necessary – use a hand held blender or food processor to blitz slightly when cool so a smooth consistency.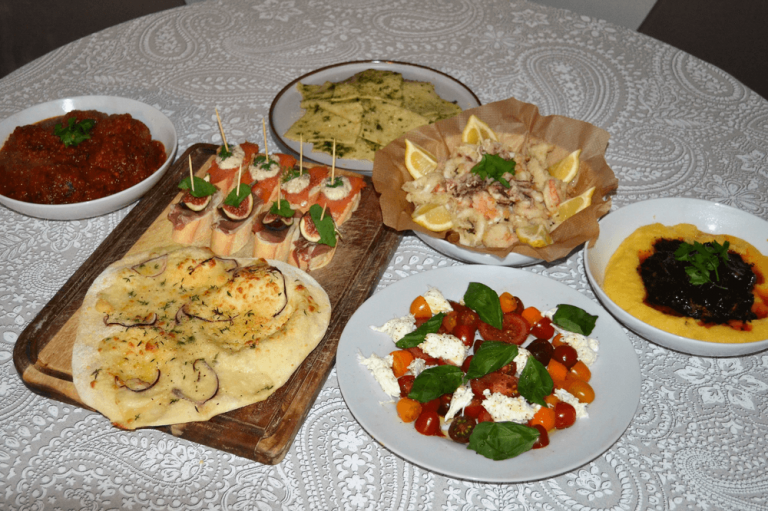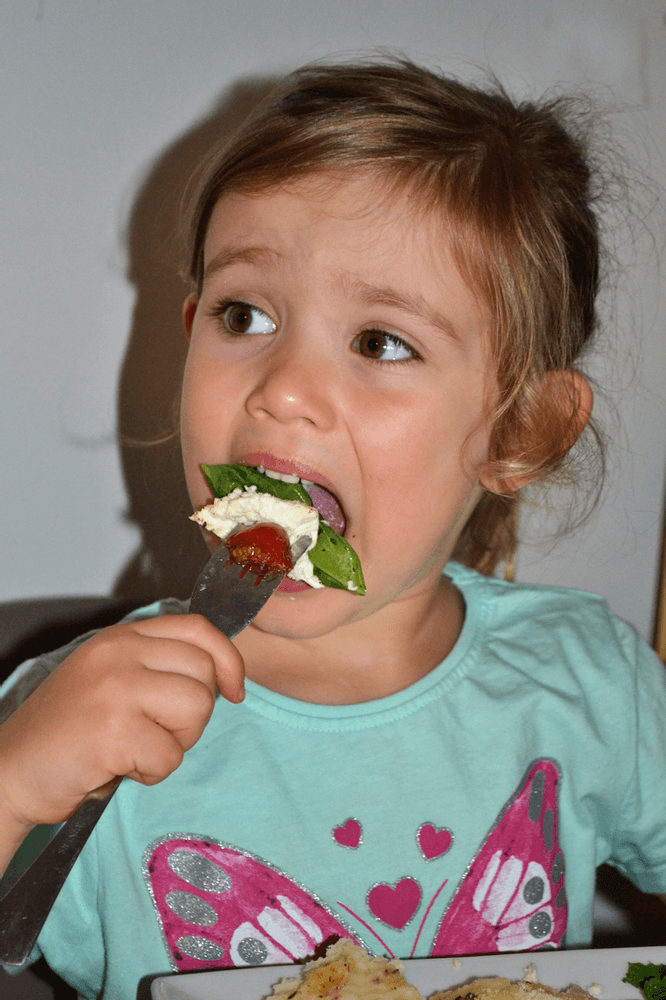 Everyone loves a meatball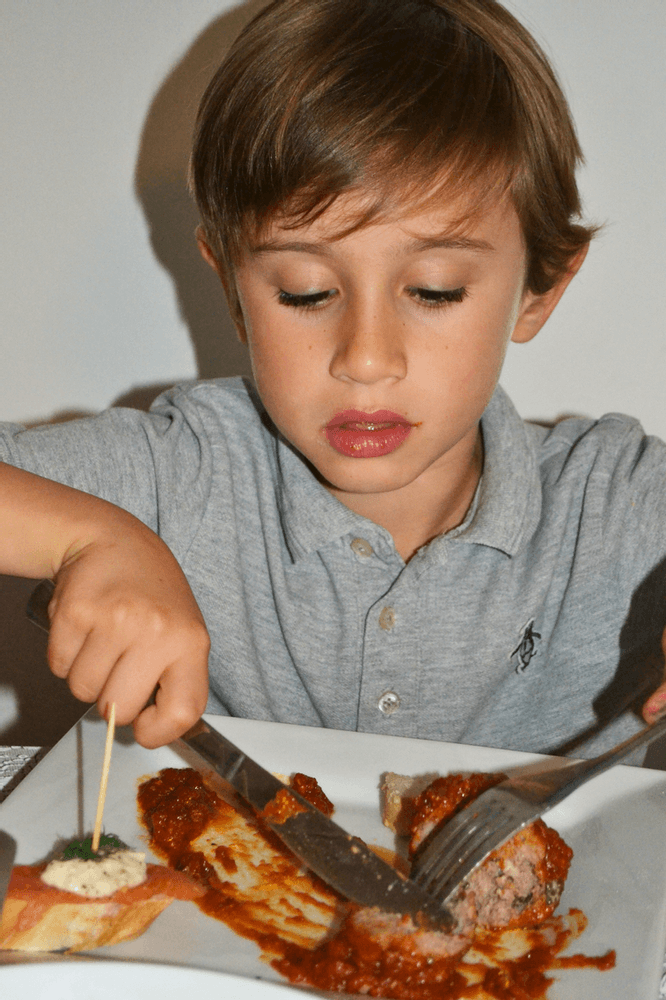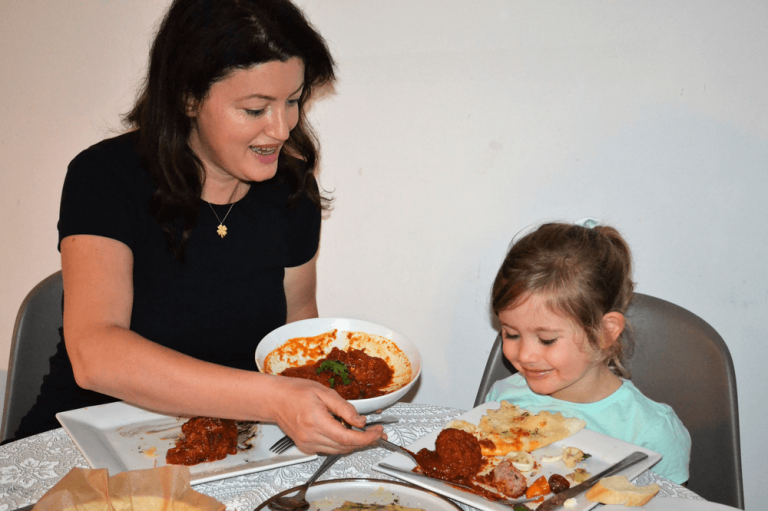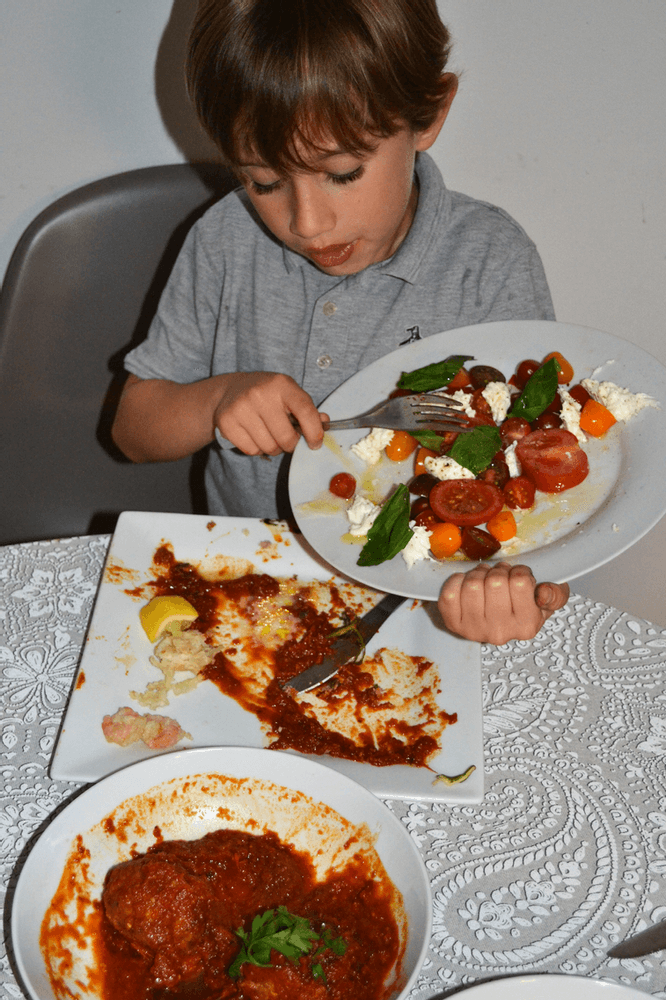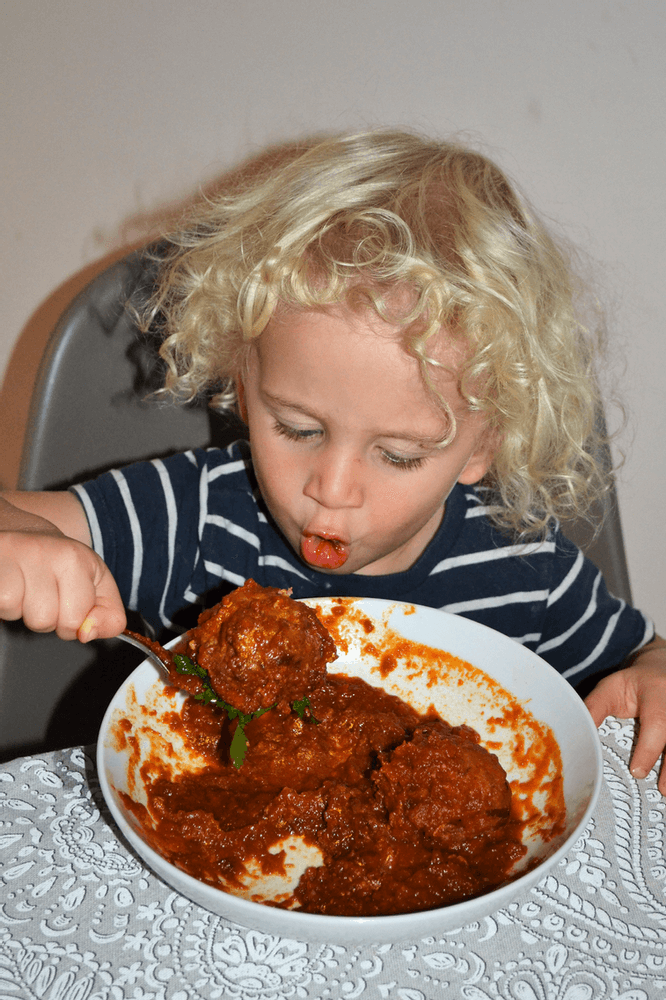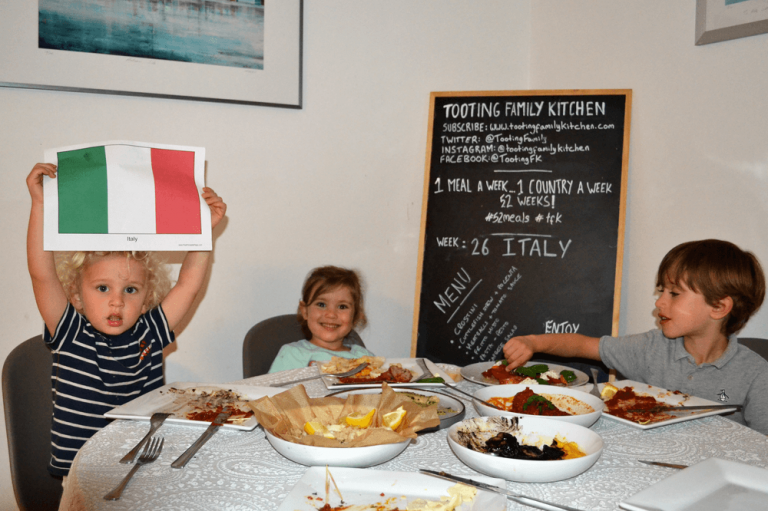 Italy - that was magnificent!