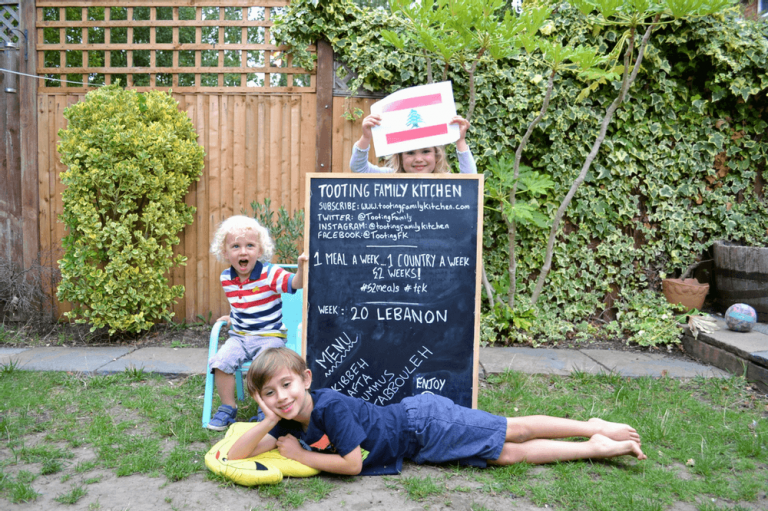 Thank you for joining Tooting Family Kitchen for Week 20 of our 52 Meals Challenge. If you are hitting our blog for the first time, welcome! We are on a culinary journey, exploring different cuisines from around the world to get kids cooking and learn about different International Cuisines and Cultures – celebrating Diversity through Food.
We have set ourselves a challenge to cook 52 Meals from 52 Countries in 52 Weeks, sharing our family cooked recipes and experiences as we go. If you like our content please do share and subscribe (at bottom of the page) to ensure you don't miss out on future family cooking destinations – we promise we won't spam you, just a weekly reminder when we publish our latest International recipes 😊
Despite spending around 18 months of my life in the Middle East, with varying amounts of time in Oman, Iraq, Kuwait, Qatar, Israel, Egypt and Cyprus, I have never quite got round to visiting Lebanon. Lebanon is the 2nd smallest country in the Middle East, but despite its size it clearly has a big personality and is never far away from the news (for good or for bad). For many years, its capital Beirut was often referred to as the party capital of the Middle East and perhaps more occasionally as 'Paris of the East', reflective of both France's control of the country from 1920 to 1943 and also the appetite amongst wealthy jetsetters to visit as an alternative to the Cote d'Azur. It's positioning on the Mediterranean, along with its nightlife, gastronomy, endless incredible ancient sites and its beaches, (specifically Ramlet al-Baida) rivalling any in Europe, have made it an exciting and beautiful place to visit when civil war, hostilities with and within some of its neighbouring countries and of course the recent devastating explosions, have not tragically wreaked havoc on this beautiful part of the world.
Amazingly Lebanon is the 3rd most easy going nation when it comes to bank holidays with an incredible 16 a year! It is a country who's inhabitants clearly like to indulge and according to the World Health Organisation (as of 2017) Lebanon is the 3rd highest number of smokers per capita in the world, it makes incredible wine (and has been doing so for six millenia) and they make a damn good kebab! Days off, smoking, wine, kebabs…sounds like the happy days of most students in the UK and with this in mind they do well in this regard too – according to Spectator Index of 2018, Lebanon (which has approximately 42 universities) was ranked 4th in the world for Maths and Science and 10th for education overall.
This small country with a big personality is never far away from our high streets in London and around the UK either. Largely due to the fact that there are a reported 4.5 million Lebanese in Lebanon and around 18 Million Lebanese outside Lebanon, but also due to the fact that we just clearly love their food. In relation to this there is absolutely no truth at all in the fact that Tooting Family Kitchen is an elaborate ploy in which to teach my kids how to make a great kebab! No one has suggested it…but if they do…it's not true…not at all!
Lebanese food, at least what we are familiar with in London, often centres around the mezze, consisting of various salads such as tabbouleh and fattoush; dips such as hummus and baba ghanoush; meat dishes such as kibbeh (widely considered to be their national dish), kafta and shish tawook and of course falafel and nearly always served with bread (often Khubz). A family may have 3 or 4 dishes but larger gatherings and parties can stretch to 20/25. Of course their cuisine is not limited to mezze food and various type of breads, stews and fish dishes are also commonplace.
For me though, Lebanon is a country that has just nailed the incredible creation eaten throughout the world that is 'the kebab'. I am not giving credit to Lebanon for inventing it, although it's origins are generally accepted to come from the Middle East and its many variants are popular all over the world, but Lebanon has made it truly accessible for all. Too posh to get kebab? Put some taboulleh on the side and the dish is transformed into something entirely more sophisticated right? On a diet?.. change meat to Falafalel…the calories are the same but it makes you feel better! Dying for a kebab but taking a girl out for a first date…suggest a mezze and make you own at the table…no problem! People will deny it but everyone loves a kebab and the Lebanese know this and have perfected it! What did you have for lunch? "oh I went to a nice little Lebanese place I know" versus "kebab"…Lebanon – we salute you!
We hope we have done Lebanese cuisine justice with our Shish Tawook; Kibbeh, Beef Kafta; Hummus and Taboulleh! We certainly loved eating it!
Tooting Family Kitchen cooks Shish Tawook; Kibbeh, Beef Kafta; Hummus and Taboulleh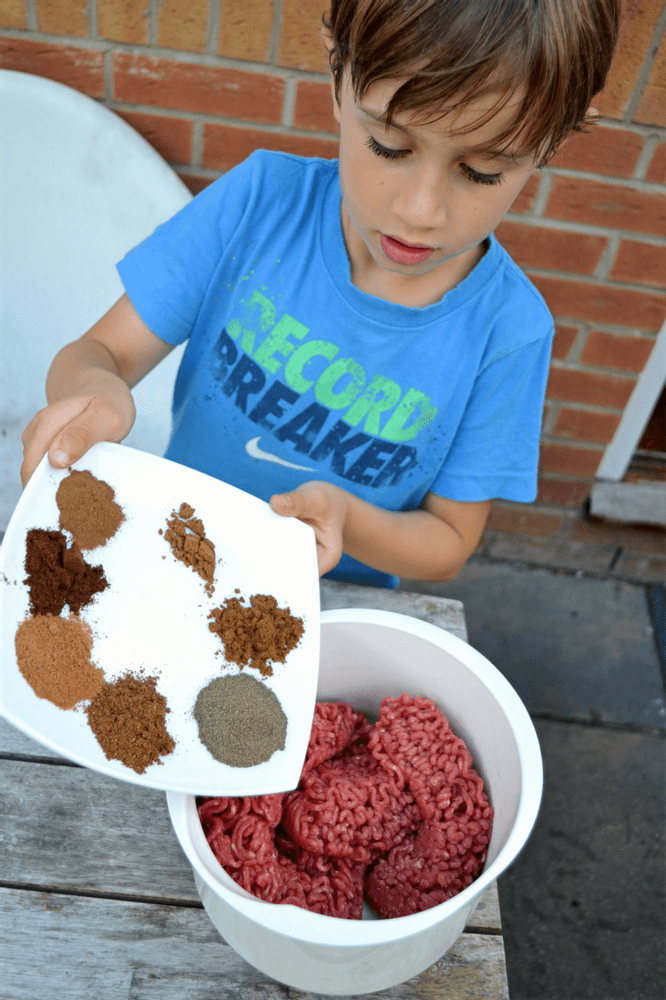 Let's get the hands dirty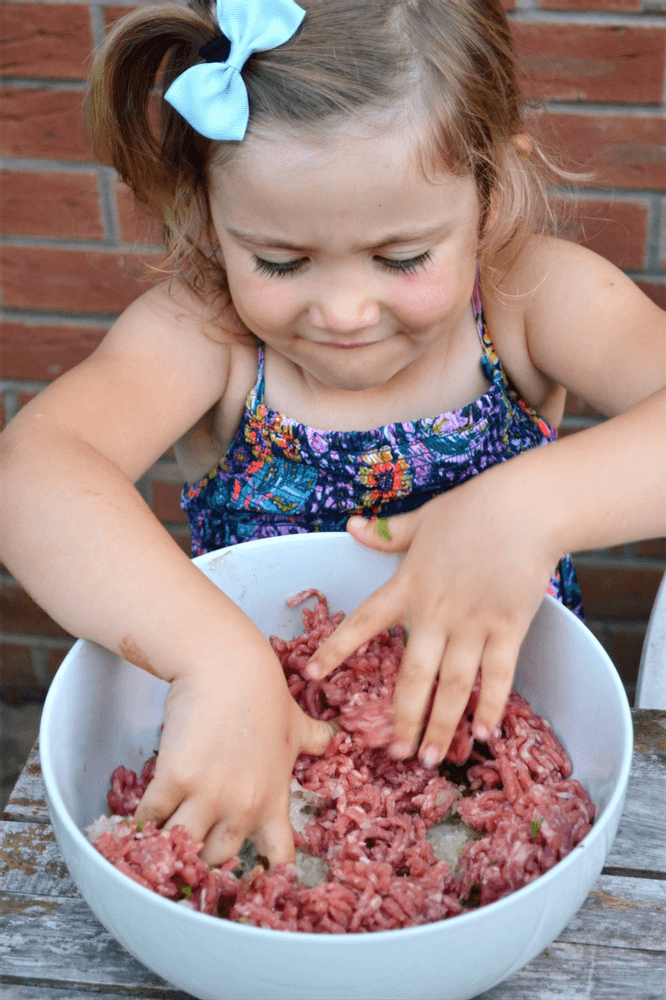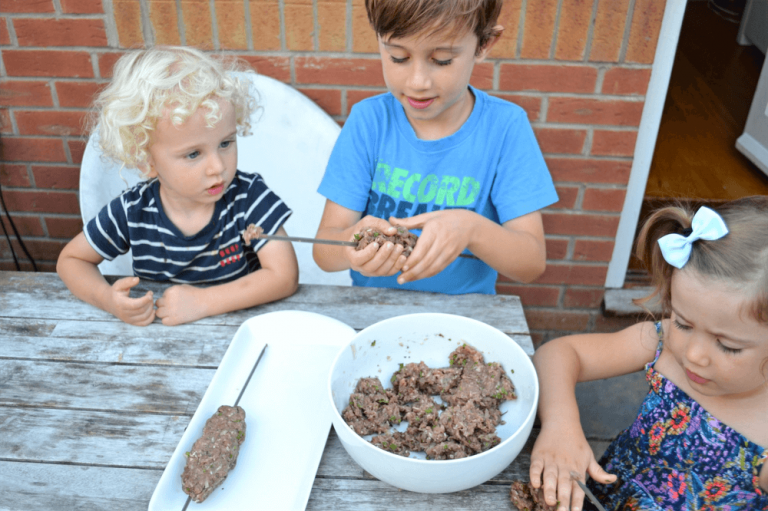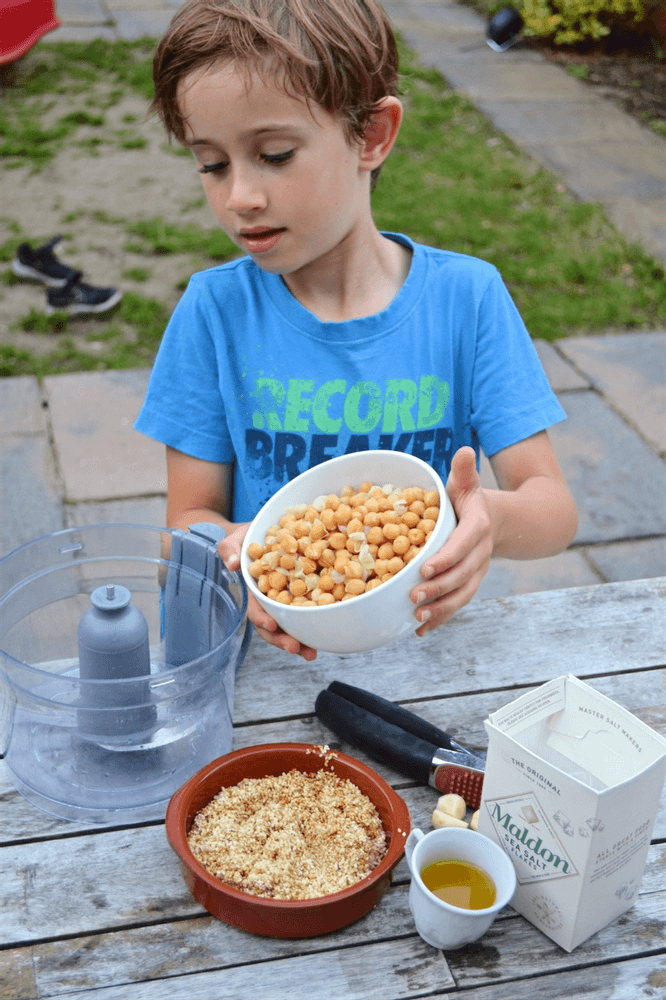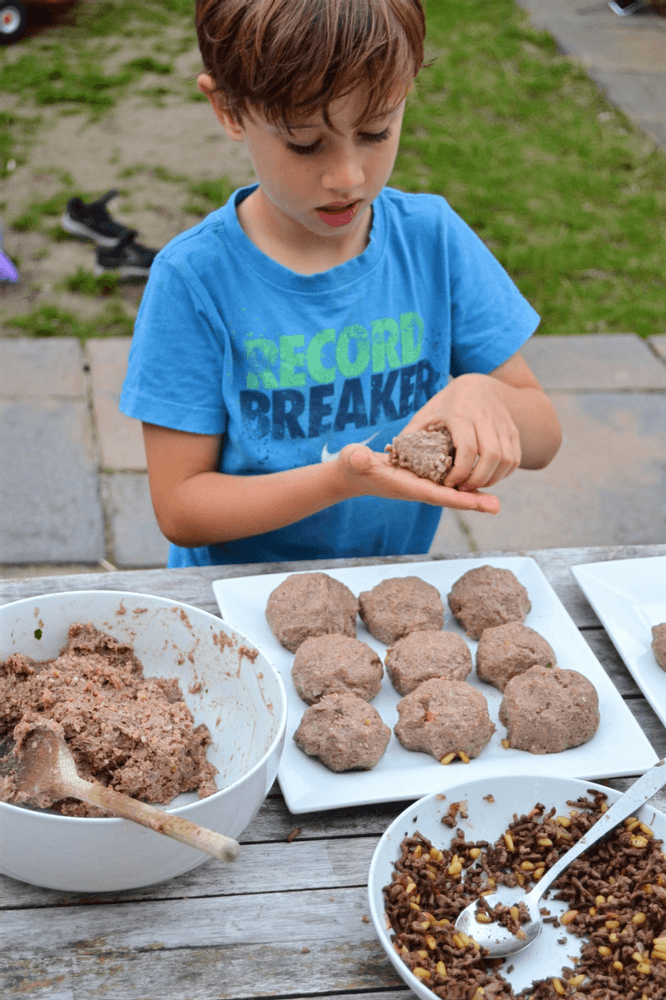 Shish Tawook and Beef Kafta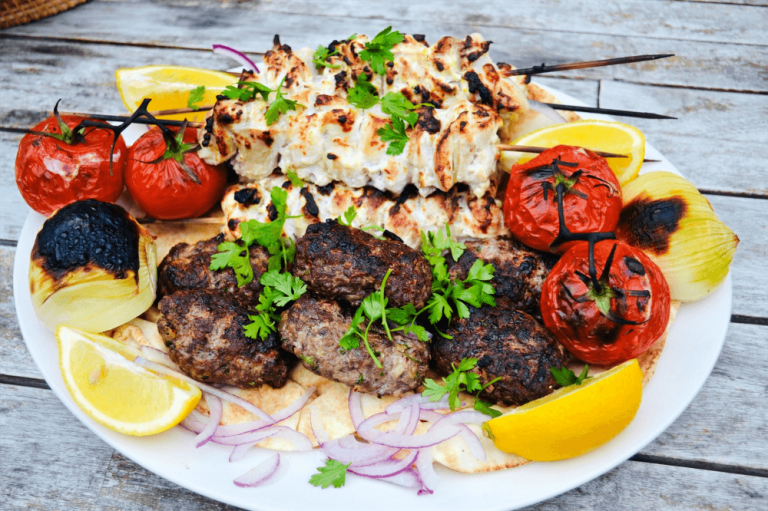 1kg of ground beef (chuck is best)
1 medium onion, minced and drained through a strainer or clean cloth
½ cup of chopped parsley
1 tsp all spice
1 tsp of ground cumin
1 tsp of ground coriander
1 tsp of ground cinnamon
½ tsp of cayenne pepper
1 tsp each of salt and pepper
In a large bowl combine the beef, onion, parsley and spices well and mould onto skewers (should make about 8 good size Kaftas). Cook over hot coals or under a hot grill for approx. 5 mins each side.
Shish Tawook – Lebanese style chicken skewers
1kg of boneless, skinless chicken thighs
200g of plain whole thick yoghurt
2 lemons, juiced
6 cloves of garlic, minced
¼ cup of olive oil
1 tbsp tomato paste
1 tsp paprika
½ tsp ground ginger
½ tsp ground cinnamon
Salt and pepper to taste
Chop the chicken up into decent sized chunks
Mix the remaining ingredients together well and place the chicken in to marinate for at least 2 hours
Thread the meat onto skewers (don't forget to soak if wooden) and grill on each side for approx. 4 minutes or until cooked through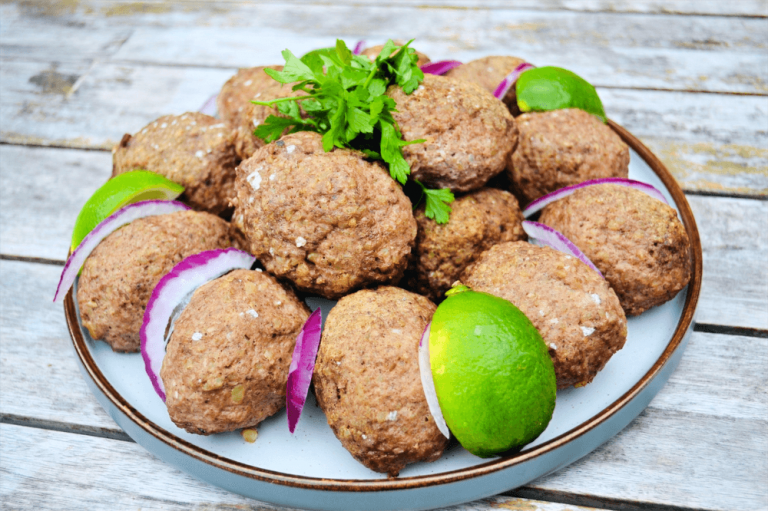 ½ cup of bulgar wheat, soaked in a cup of water
1 large onion, chopped
1kg of minced beef
½ tsp of ground cumin
½ tsp of ground coriander
½ tsp of ground cumin
½ tsp of ground nutmeg
½ tsp of ground cloves
½ tsp of ground cinnamon
½ tsp of all spice powder
Tsp each of salt and pepper
½ cup of pine nuts
½ cup of olive oil
2 tsp of seven spice (a mix of ground cinnamon, nutmeg, ginger, fenugreek, allspice, pepper, and cloves)
Blend the soaked bulgar wheat and ½ the onion until well combined and then start adding ½ of the beef bit by until smooth. Add all the of spices (apart from 7 spice) and blitz again before moving to a big bowl and kneading for a couple of minutes,
In a heavy bottom pan heat up add a little of the oil and brown of the remaining beef mince. Add a little more oil, the remaining onion, pine nuts and 7 spice and cook for 5 minutes ensuring its well combined – place in a bowl and allow to cool.
Take a golf ball sized portion of the dough mixture and flatten out a little in your hand. Place a spoonful of the filling in the middle and carefully wrap the mixture around the fulling so that it is completely enclosed.
Cook in a preheated oven to 180C for 20 – 25 minutes or until cooked through and nicely browned on the outside.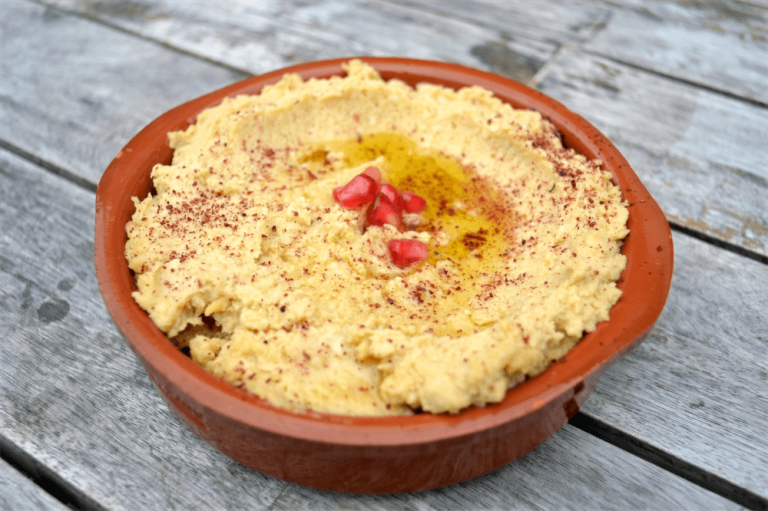 2 tins of chickpeas
2 cloves of garlic, minced
½ cup of Tahini paste (we made our own from toasted sesame seeds)
One lemon, juiced
1 tsp of sea salt
Olive oil
Simmer chickpeas for 10 mins, drain and blitz them in a food processor until smooth.
Add the tahini, lemon juice, garlic and salt and blend for another 2 minutes, check for consistency and add a little water if too thick.
Serve garnish with a sprinkle of sumac and a good drizzle of olive oil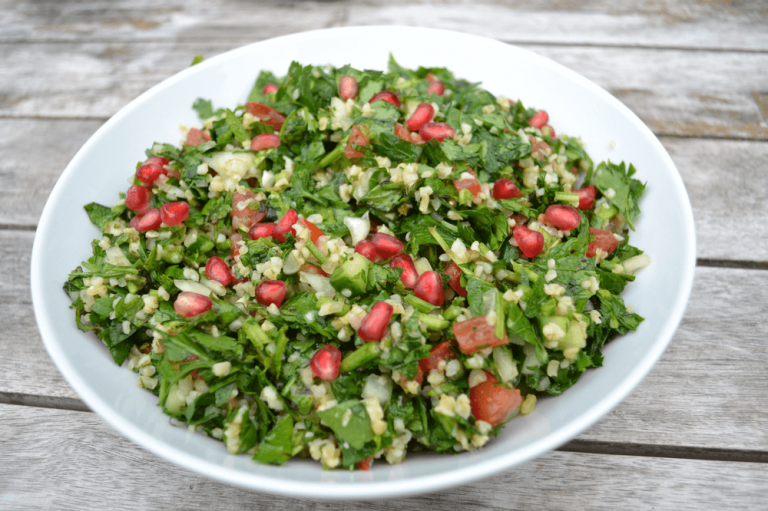 ½ cup of bulgur wheat, cooked as per instructions
3 bunches of parsley, chopped
1 bunch of mint, chopped
5 medium sized tomatoes, de-seeded and cubed and left to drain in a sieve
½ cucumber, de-seeded and cubed
4 spring onions, finely chopped
¼ cup of extra virgin olive oil
1 lemon, juiced
1 tsp sea salt
½ tsp of seven spice
Combine the chopped parsley and mint with the strained tomatoes and cucumber, onions, spices and salt and mx together with the cooled bulgur wheat. Combine again with the lemon juice and olive oil and taste for seasoning and tang. For the best Taboulleh try and get the moisture out of the herbs and vegetable by taking the time to rest on paper towels and sieve them etc – we don't always have the time though 😊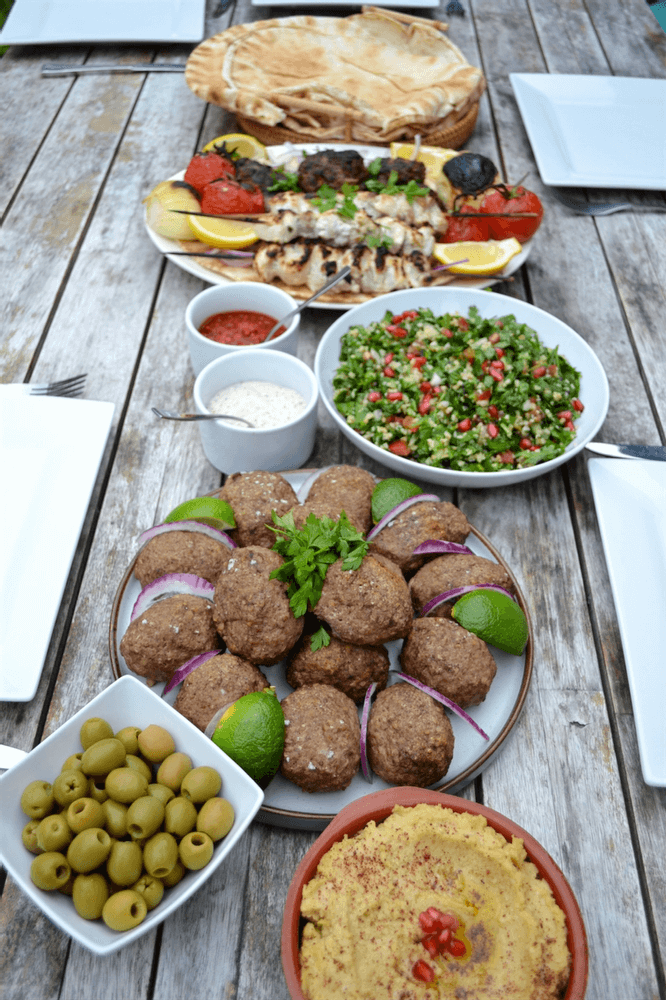 Can't wait to get stuck in!!!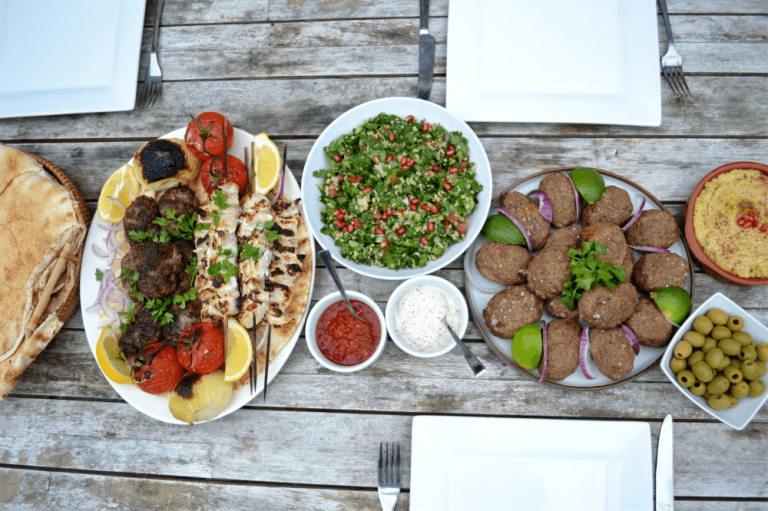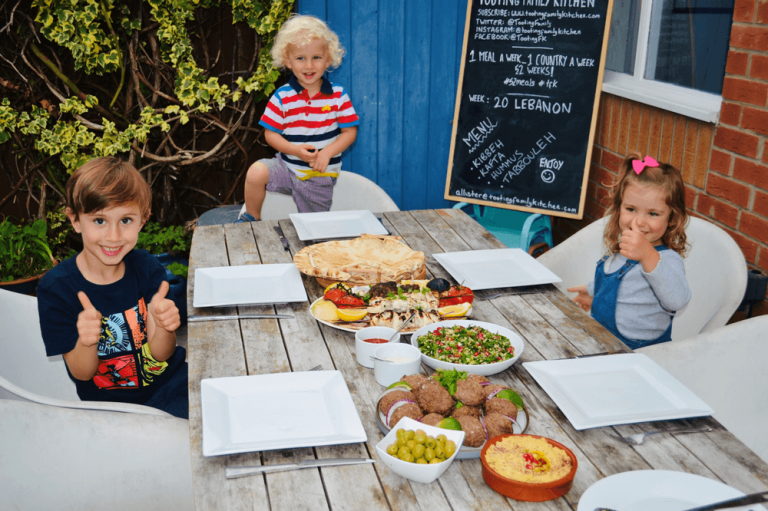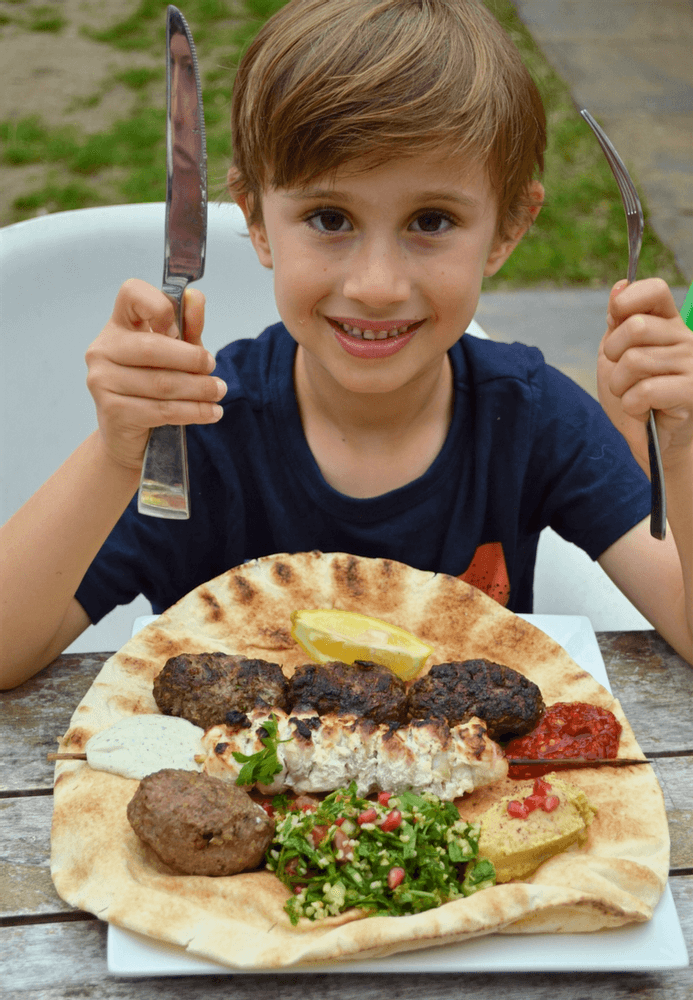 The Shish Tawook going down well!