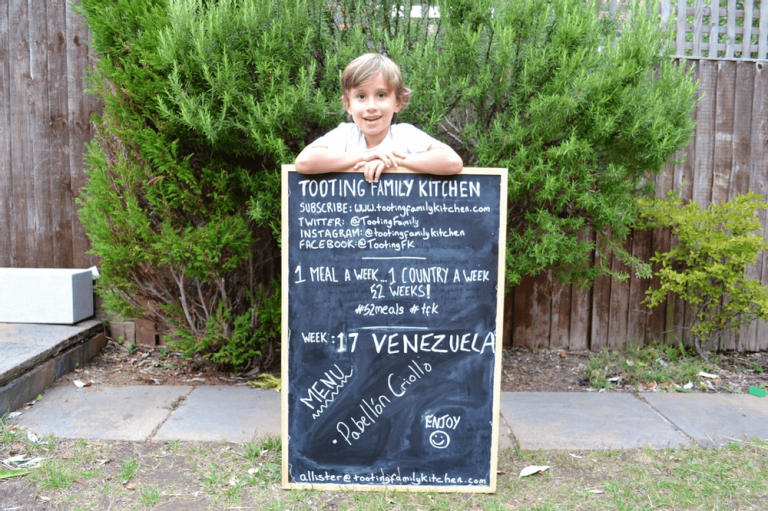 Thank you for joining Tooting Family Kitchen for Week 17 of our 52 Meals Challenge. If you are hitting our blog for the first time, welcome! We are on a culinary journey, exploring different cuisines from around the world to get kids cooking and learn about different International Cuisines and Cultures – celebrating Diversity through Food.
We have set ourselves a challenge to cook 52 Meals from 52 Countries in 52 Weeks, sharing our family cooked recipes and experiences as we go. If you like our content please do share and subscribe (at bottom of the page) to ensure you don't miss out on future family cooking destinations – we promise we won't spam you, just a weekly reminder when we publish our latest International recipes 😊
This week we continue our journey of South American food after our visits to Chile and Argentina to explore Venezuelan cuisine. I have been looking forward to cooking Venezuelan food and although I have not been to the country, I am a fairly regular eater of their national dish, Pabellón criollo, at a little Venezuelan café (The Kitchen of Venezuela) close to my office in Streatham, South West London. We also have local friends, Jorge and Glenda, who are from Mexico and Venezuela respectively, and we have been fortunate enough to have tasted Glenda's amazing Venezuelan home cooking and to get some top tips for our Venezuelan themed family feast today.
It's impossible to bring up Venezuela without acknowledging the terrible spiral of economic decline that has been taking place over the last 7 years or so and the associated political discontent. Since my eldest (6 year old) son was born the country has experienced a staggering hyperinflation of 1,000,000% and as of 2019 a UN report suggested that 94% of the country was living in poverty – this is a country that in 1950 was the 4th richest in the world per capita. The fact that they have such vast supplies of natural recourses matters little to a population that struggles to purchase basic food supplies and medicine and even getting power to homes is far from reliable. The result of this is that approx. 5 million Venezuelans are registered between refugees and migrants in what the Organization of American States (OAS) and UNHCR has classified as one of the largest emigrations in the history of the Western hemisphere…puts things into perspective when struggling to get the preferred Waitrose delivery slot!
I hope and am sure that Venezuela will bounce back though! Venezuelan's are often described as passionate, warm, welcoming and open with a strong sense of fairness/equality and certainly from my experience this has been the case…they are clearly tough and resilient. Their country has the largest proven oil reserves in the world and it is is a country that has stunning natural beauty including an everlasting lighting storm (seriously!) and the worlds highest waterfall. This beauty is looked after and 53.9% of its territory is designated as protected, more than any other nation. Even the worlds largest species of rodent is given a good home! It is one of just 17 nations that is considered 'megadiverse' and if all of this isn't enough, they have more Miss World winners than any other nation and on Christmas Day it is a tradition in the capital Caracas, to go to church on Roller Skates!! Resilience, values, natural wealth, beauty and sense of fun is a pretty good combination!
If there is a positive to be taken from the situation that Venezuela is in, it is the spread of their cuisine to become a mainstream fixture of the London food scene (as well as many other cities), in particular with the arrival of the Venezuelan Arepa. Arepas are delicious corn patties that are popular in both Colombia and Venezuela (the origin is disputed) and can contain various fillings. Glenda tells me that growing up in Venezuela these were commonly eaten for breakfast but were also served as an accompaniment for lunch or even as a night time snack, perhaps as our equivalent of the kebab. So popular are these becoming that imports for Harina PAN maize flour, from which they can be made, have nearly quadrupled.
Arepas, along with their national dish, Pabellón criollo (Venezuelan steak with black beans), are the dishes most representative of Venezuela, Glenda tells me, and the elements that bring it all together are staples of Venezuelan households that are eaten every day in some shape of form. The rice and beans in Pabellón criollo, is essentially Venezuela's version of the 'rice and beans' that are synonymous to much of the Caribbean and Latin America. To Glenda this is one of the great things about the cuisine, it brings them so close to their neighbour's culturally, but they retain their own way of putting these humble ingredients together. With this in mind I would like to throw England into these 'neighbours' as no Venezuelan kitchen is without what they refer to as 'English Sauce' and is our very own 'Worcestershire sauce', which is used in our recipe shortly.
Of course there is more to Venezuelan food than Arepas and Pabellón criollo and the cuisine is hugely diverse from one region to the next and heavily influenced from indigenous cultures as well as European and West African traditions. As one would expect the cuisines of the coastal areas have an abundance of fish and shellfish whereas high up in the beautiful Andes mountains the food would be different altogether, with perhaps more cured meats and freshwater fish from the lakes and streams.
This will be the next chapter in the UKs Venezuelan food journey and I for one am really looking forward to it!
Tooting Family Kitchen cooks Pabellón criollo
Checking out the ingredients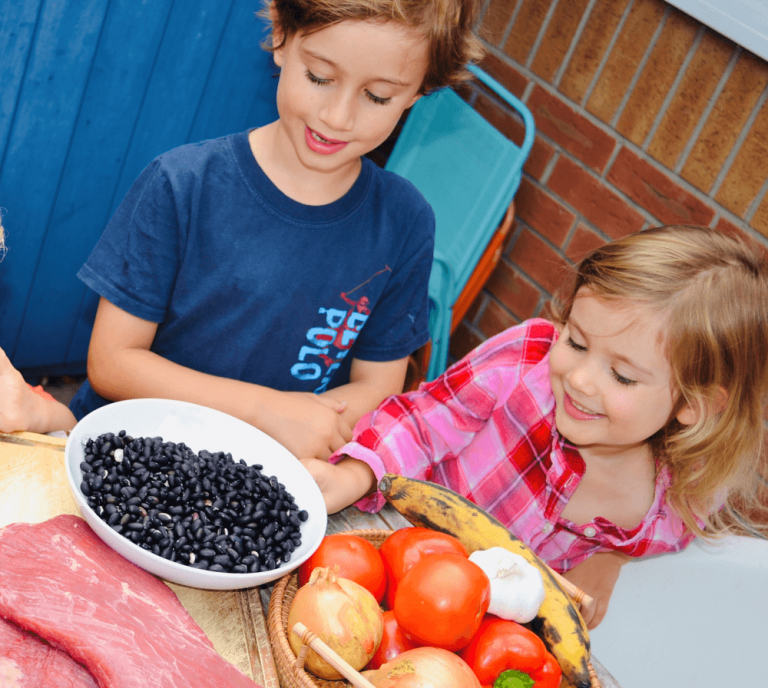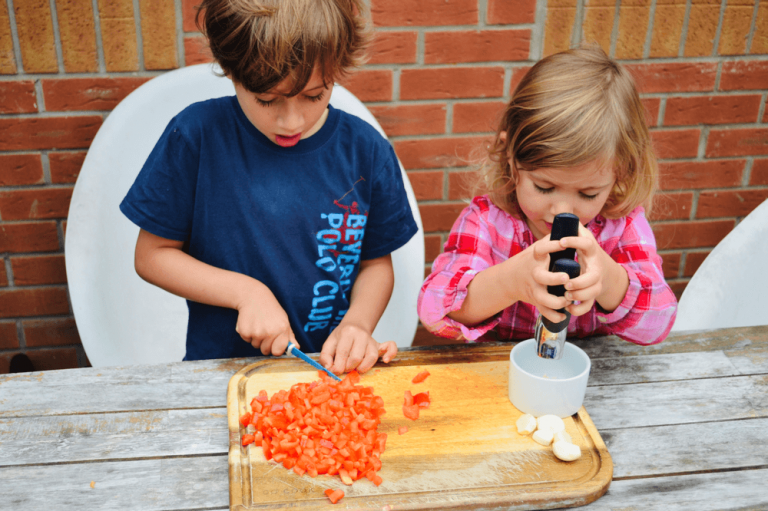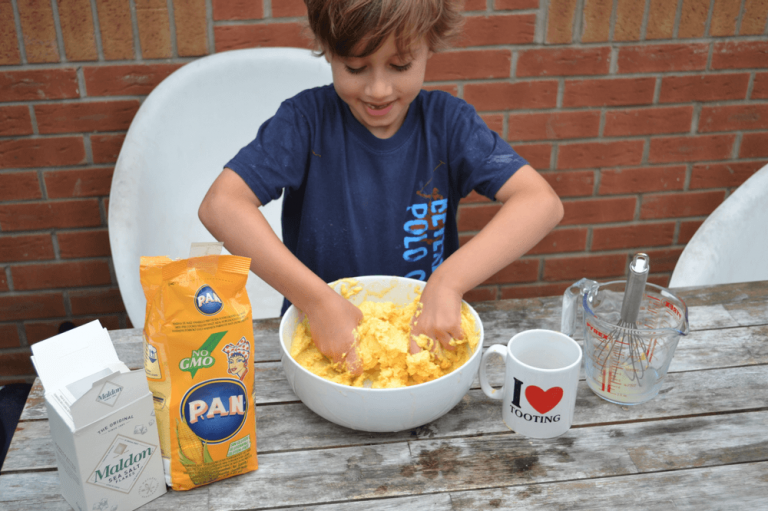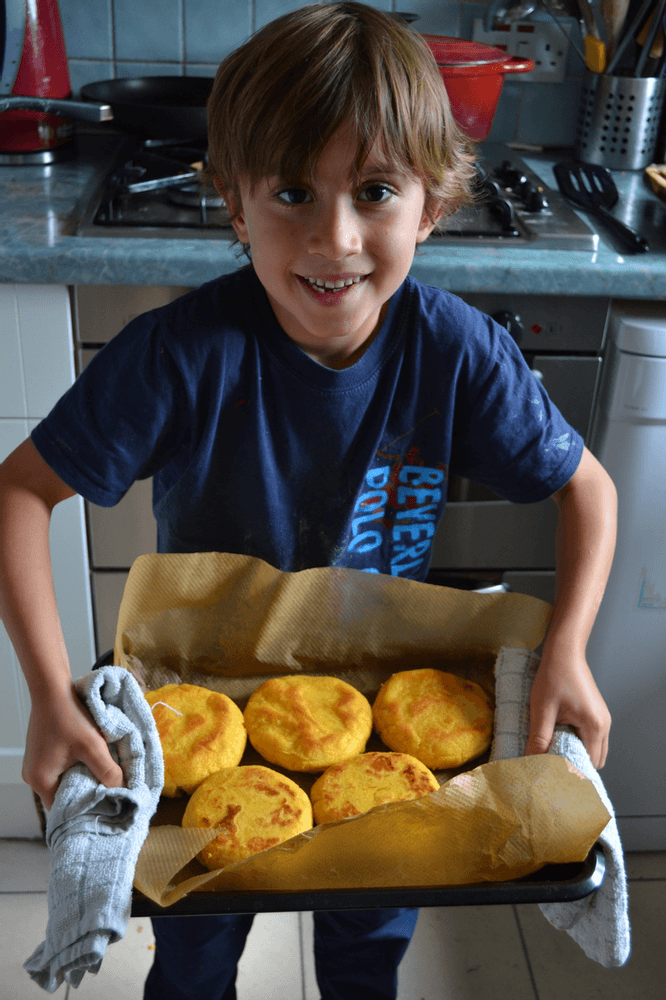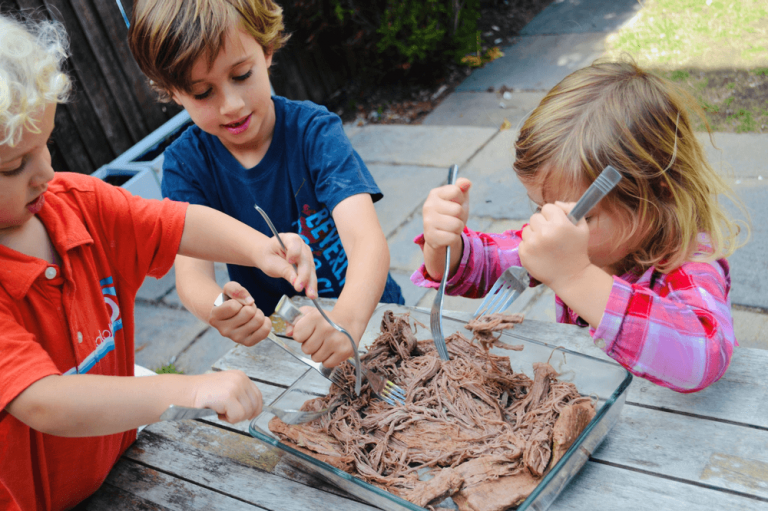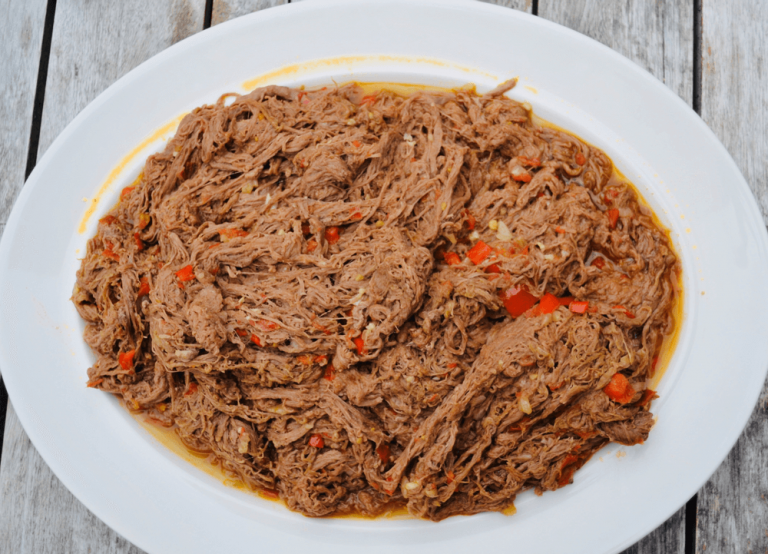 1kg of beef skirt
Beef stock – enough to cover meat
1 large onion
1 red bell pepper
4 cloves of garlic, minced
2 tbsp olive oil
3 tbsp Worcestershire sauce
Salt to taste
Put the brisket in a heavy bottom pan, cover with beef stock and add a bay leaf. Bring to the boil and simmer for 2 hours before taking off the heat and allowing to cool.
Remove the beef (retaining the liquid) and with 2 forks shred the meat.
Heat the olive oil in and fry the onion until translucent before adding the garlic and pepper and after a couple more minutes add the tomatoes. Continue to fry for 2 minutes and then add the beef and 2 cups of the cooking juices and the Worcestershire sauce and simmer for 10 – 15 minutes. Add enough liquid to achieve a stew consistency so that the meat is nice and moist.
Peel and slice the plantain and gently fry in butter or oil until golden brown.
Serve with the rice (we used basmati cooked as per instructions) in the middle of the beans and meat and the fried plantain on the side and feel free to stuff into the arepas with avocado and/or chilli salsa.
Venezuelan style black beans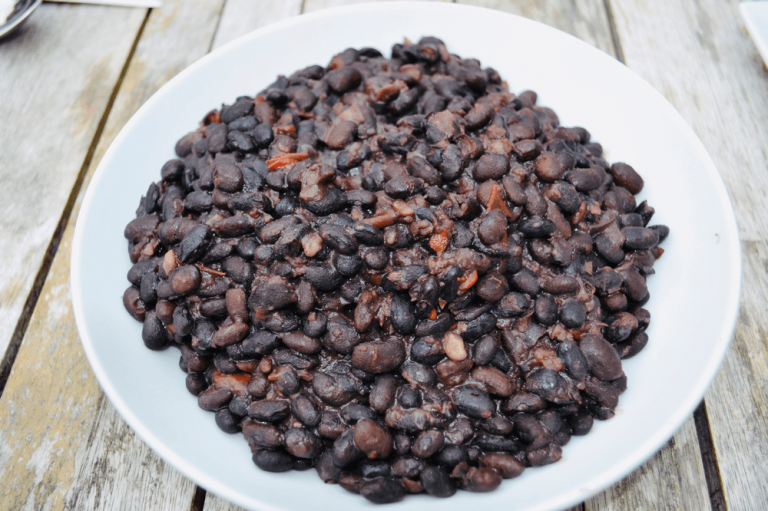 500g of black beans (soaked overnight)
2 tbsp olive oil
2 x onion (1 x finely chopped for sofrito and 1 to boil with beans)
1 red bell pepper, chopped
3 cloves of garlic, minced
1 x bay leaf
Salt to taste
Soak black beans over-night, drain and change the water and simmer the beans with a bay leaf and a chopped onion until cooked (as per instructions).
Heat of some olive oil and gently fry 1 finely chopped onion until translucent, then add 3 cloves of minced garlic and 1 diced red pepper and continue frying for 2 minutes. Add the drained black beans and a little of the cooking liquid (retain the rest) and simmer for 15 mins adding a little more of the cooking juices if drying out. Season to taste.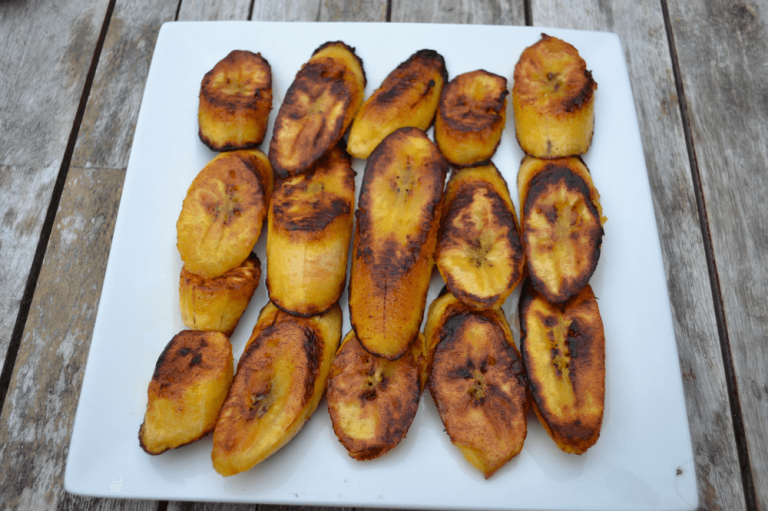 Plantain is widely eaten in Venezuela and can be cooked in many ways. For this dish they are simply peeled and fried for 2 or 3 mins each side in olive oil…can use butter of course!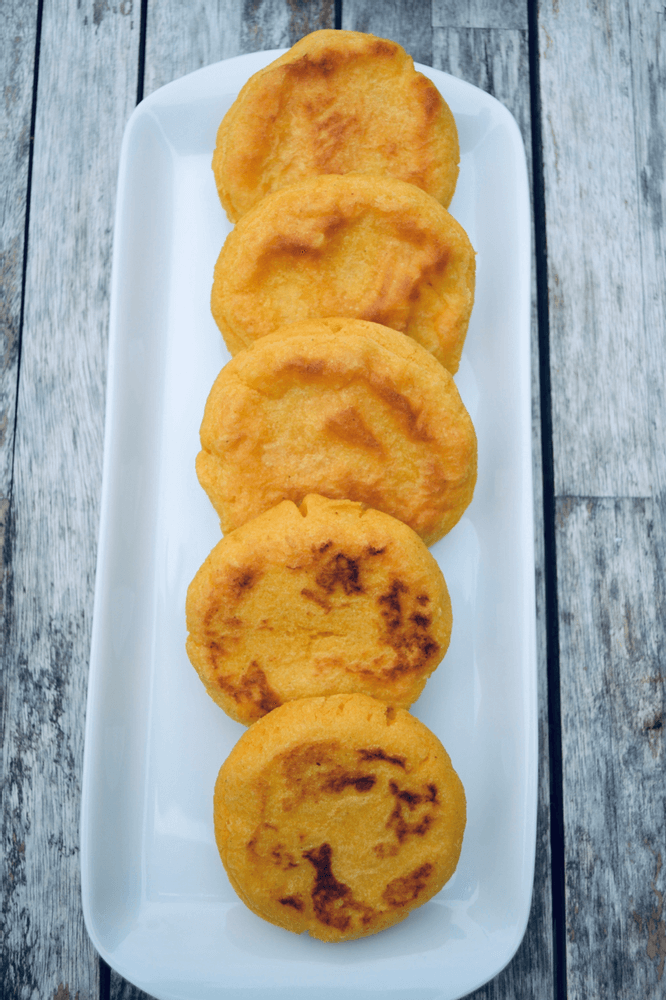 2 cups pre-cooked maize flour (we used Harina Pan)
2 cups warm water
1 heaped tsp sea salt
2 tbsp of oil
In a large bowl, mix the water and salt and gradually add the pre-cooked maize flour combining with your hands ort a whisk. When the dough stops sticking to you hands should be right consistency. At this point cover with a damp cloth and rest.
When ready to cook take an (adult) handful of dough and roll and then carefully press it to form in a disc around 2cm thick making sure the surface remains smooth (should make 5 – 6 large arepas).
Heat up the oil in a frying pan and then gently fry the arepas in batches for 2-3 mins each side until they are a nice golden brown colour then transfer to a baking tray and cook in a pre-heated oven at 180 deg C or until cooked through and a little puffed up (approx 20 minutes)
Allow to cool slightly before serving.
Our Venezualan Family Feast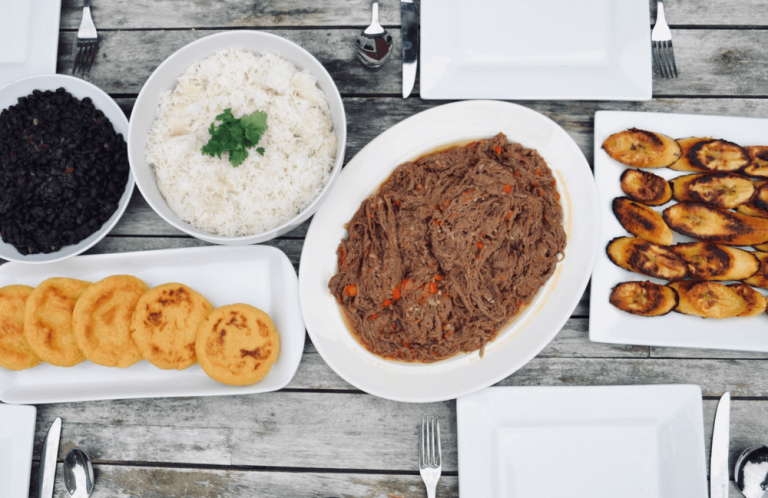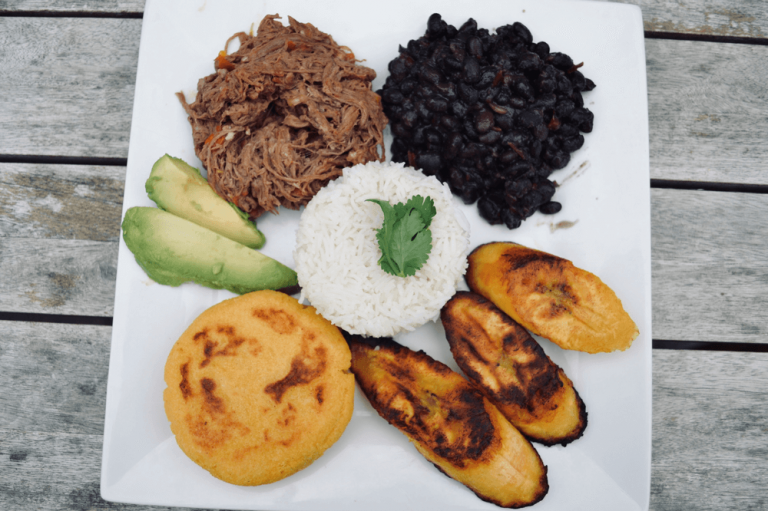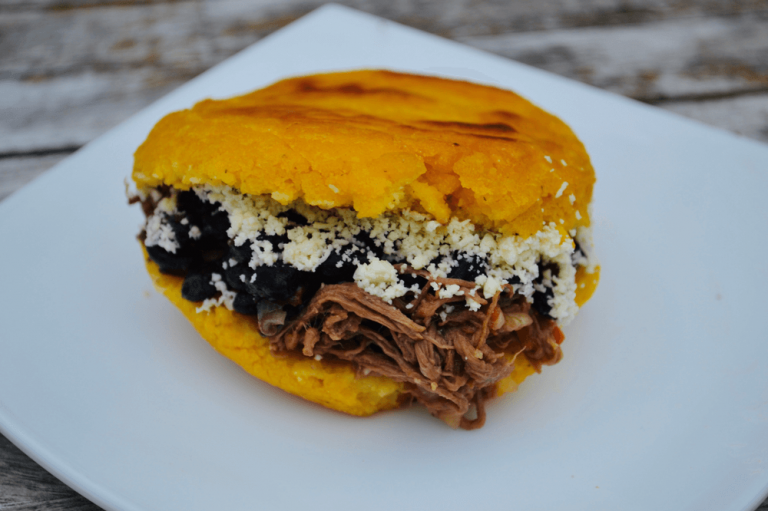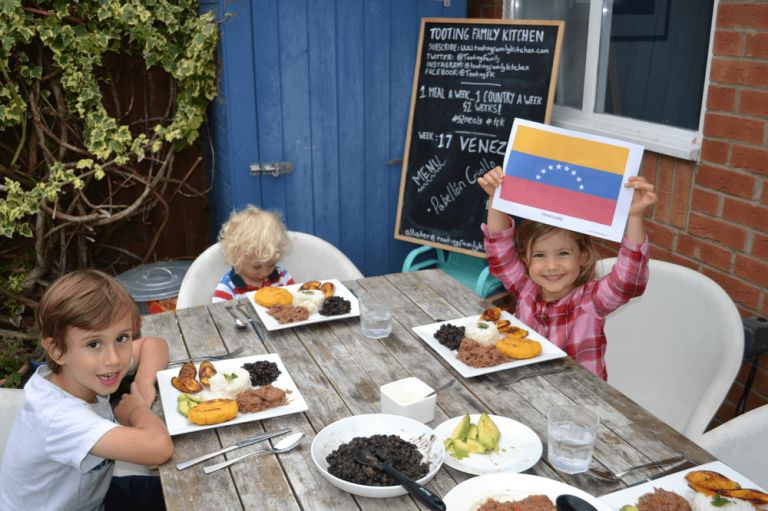 He was so excited for this one!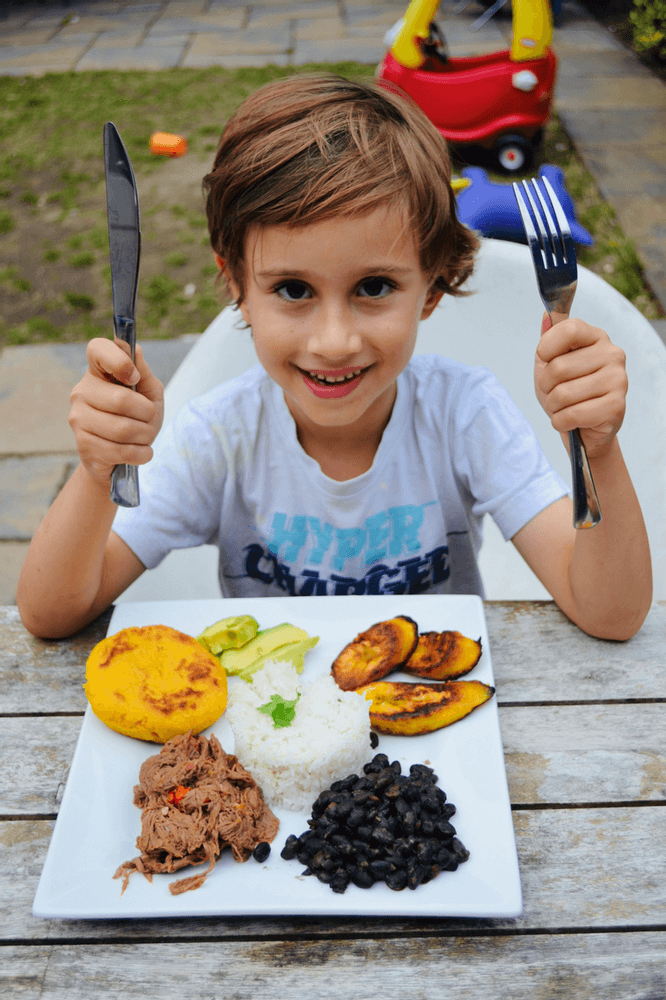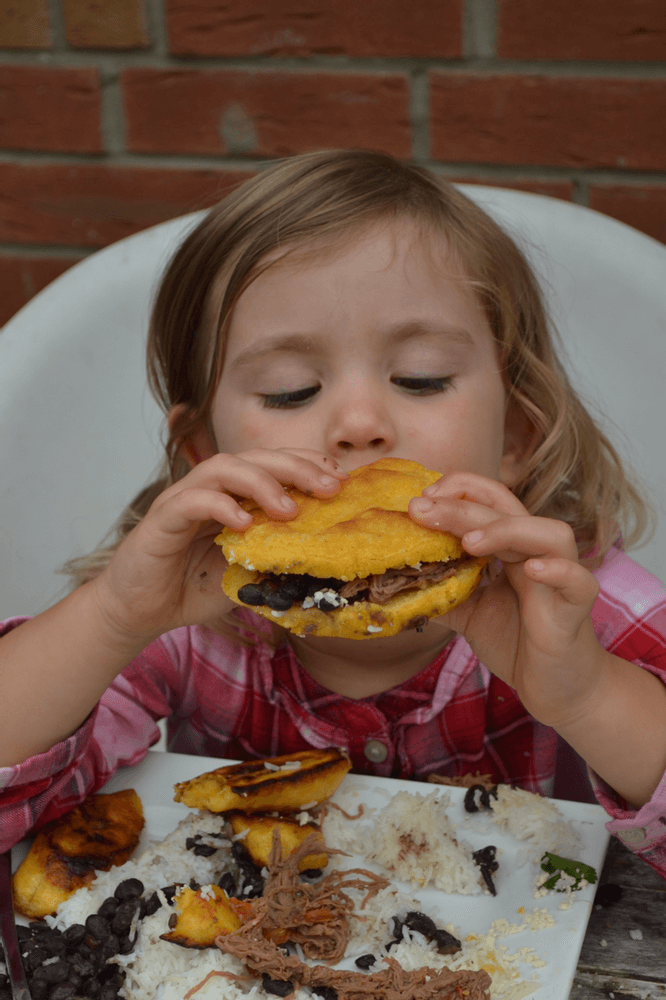 Joe cautiously approaching the arepa...we got there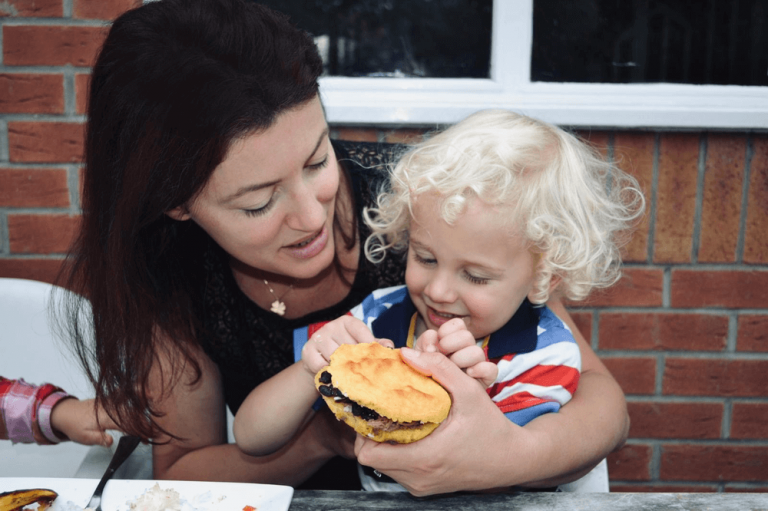 Awesome as always Venezeula!