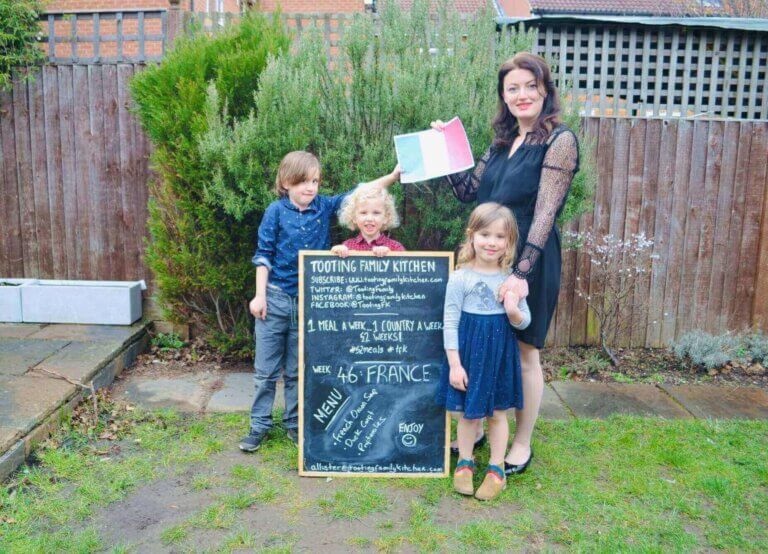 Week 46 and a real highlight of our 52 Meals Challenge as we take on France, another of the world's favourite cuisines! Quite fitting also to celebrate the family occasion of Mother's Day with the cuisine of our closest neighbours, with whom our relationship mirrors that of so many chaotic family households. Bickering, fighting, micky taking and constant rivalry are common…but at the end of the day we love each other really!
Famous French author José-Alain Fralon characterised the relationship between us by describing the British as "our most dear enemies", and there is a lot about us that winds up the French. We drive on the left, we expect everyone to speak English, we go on about tea all the time, we think we are the best at things, we have ketchup on everything, we cannot cook and let's not even bring up Brexit…alright, maybe later. In one poll I read about 50 things that the French don't like about us, concluded with, "but on the positive side, 3 in 10 like our sense of humour"… 3?! Call me a pessimist but this means that 7 in 10 French people don't find us funny at all. Don't get me wrong…we have our issues with the French too. Have you tried getting a decent cup of tea in Paris? And seriously…if you are going to complain about the English only speaking English, when we do speak to you in French, perhaps don't reply in English?! And come on…Fois Gras…is it really necessary? And don't you think you are overdoing the whole fat and butter thing just a little? We could go on like this all day though, so I think it's best just to let things lie and say, 1066…you started it!
Like most Brits I learnt my first French words from our very own 'Del Boy Trotter' whilst watching the best sitcom of all time, 'Only Fools and Horses'. I was geared up for the French camping trips that many British families embark on, armed with phrases like "Crème de la menthe", meaning "that is fantastic", "Mange tout" meaning "not a problem" and "Bonnet de douche" meaning "fantastic" …what could go wrong? What I soon discovered and what continues to draw me back to France was an appreciation of quality of life and an incredibly welcoming population. Ok, everyone in cities can be a bit stroppy, but generally speaking France is one of the most welcoming countries I have been to. It is only in France where I have ended up drinking a glass of red with a local baker whilst buying some bread. The French have an abundance of space, a lot of holiday time, a lack of materialism, good healthcare, affordable housing, and appreciation for simple things done well, especially when it comes to food and drink. This is a country that makes 400 varieties of cheese most of which are the absolute "crème de la menthe"!
France's presence on the world stage is clear to see through their cultural, sporting and innovation achievements. They come 4th in the planet with an incredible 71 Nobel Prizes (slightly behind the UK on 134), they have a accumulated a magnificent 598 Summer Olympics medals (just pipped by the UK on 638) and they come 9th in the International Innovation Index (the slightest of touches behind the UK in 7th place). It is the birthplace of sporting legends such as Arsene Wenger, Thierry Henry, Patrick Viera, Robert Pires and Laurent Koscielny (no bias here whatsoever towards Arsenal)! It is a country with the most beautiful chateaus and architectures with the most incredibly diverse scenery and a rich culture that people can't help falling in love with…it is no surprise that it attracts more visitors each year than any other country!
As a simple 'rosbif' used to having ketchup on my cornflakes, what blows me away most about France is the food and drink, especially in the smaller towns and villages, although Paris has more Michelin starred restaurants than any other city.  Vegetables are usually from local suppliers and more pesticide free, the meat is more hormone free, the wine is cheap and comes from local vineyards, which accompanies the local food well. Yeah, classic French cooking involves lots of butter and fat but it's balanced out and the French have the lowest obesity rates in Europe. I love following the smell to the boulangerie, I love having a glass of red with my lunch and not feeling bad, I love the endless 'soupe de poisson' which I slurped away at over the length and breadth of the country, I love the attention to detail on the cakes in the patisseries and I love the endless varieties of cheese. Many countries, including the UK, have come a long way on the food scene in recent years, but it is the simple things about French food and the quality of life that will keep me going back…it is a country that quite simply works to live!
Bon Appetit
Tooting Family Kitchen cooks French Onion Soup, Confit of Duck on a Roasted Garlic and Parsnip Puree and Profiteroles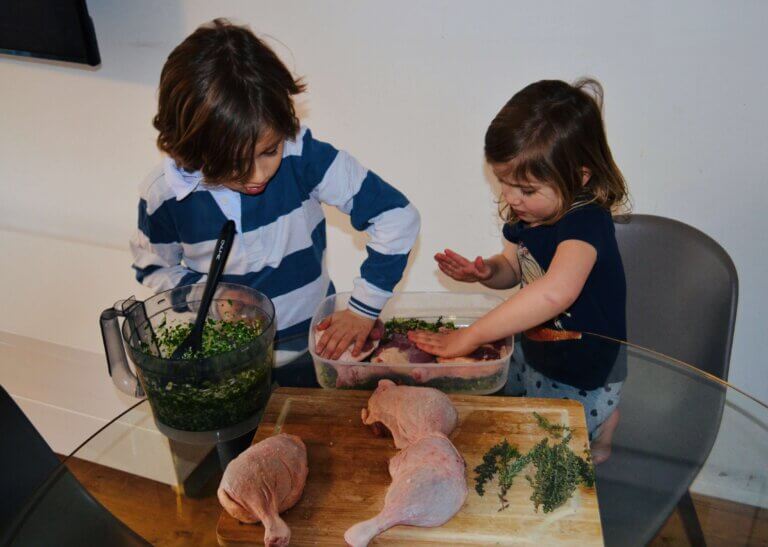 Prepping the sweet onions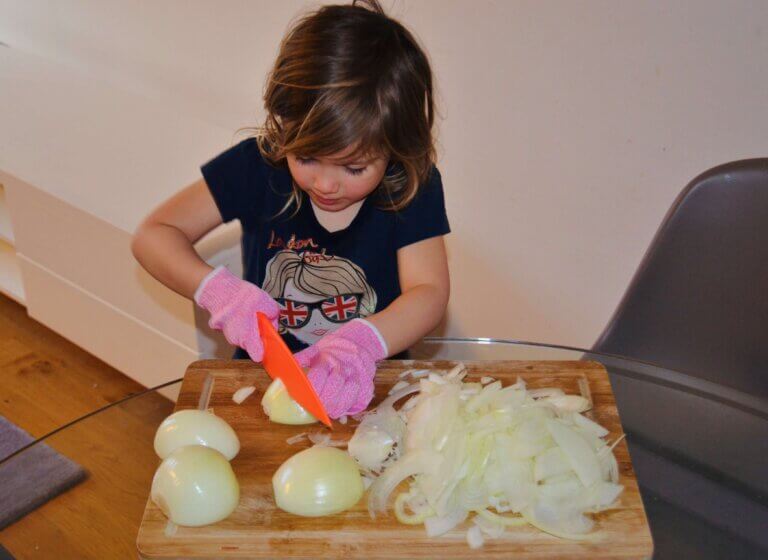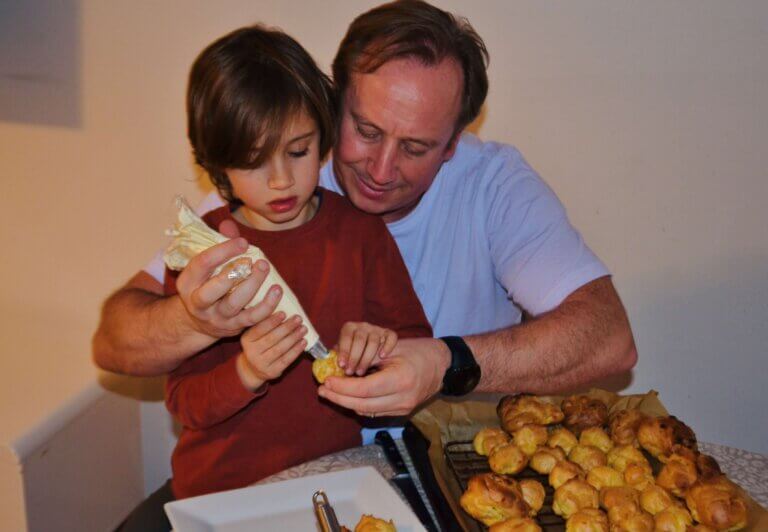 Submerging in the duck fat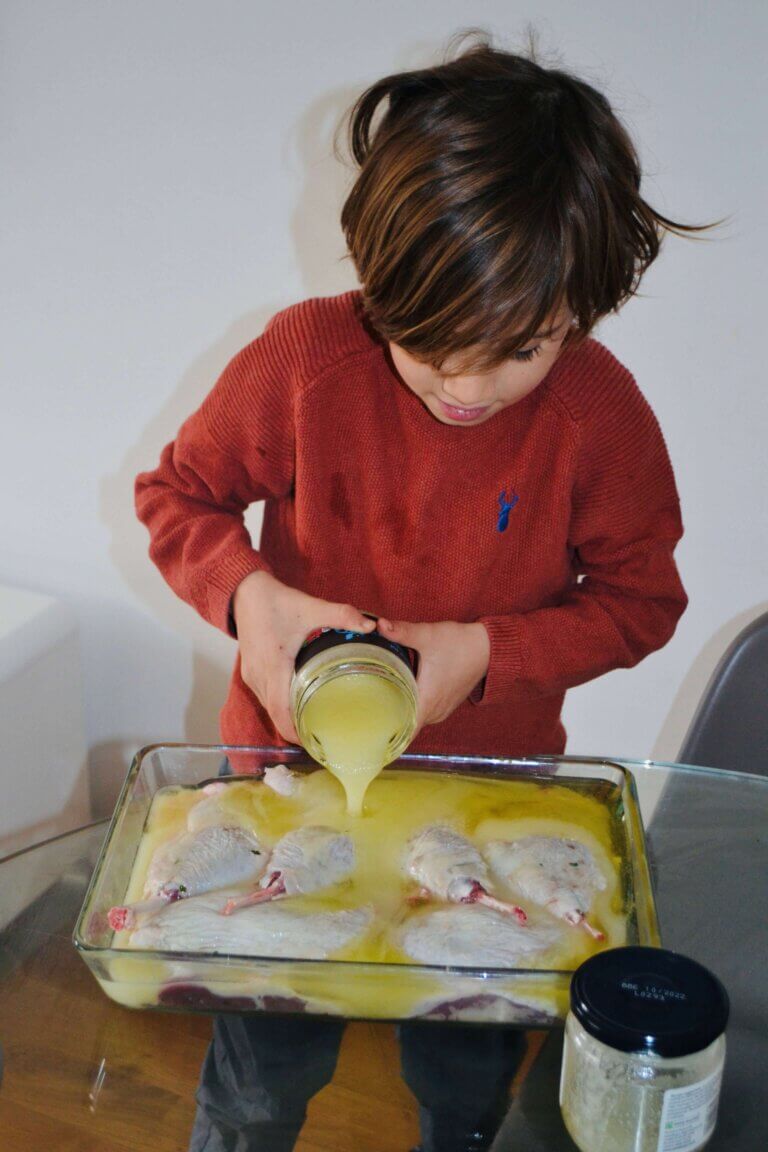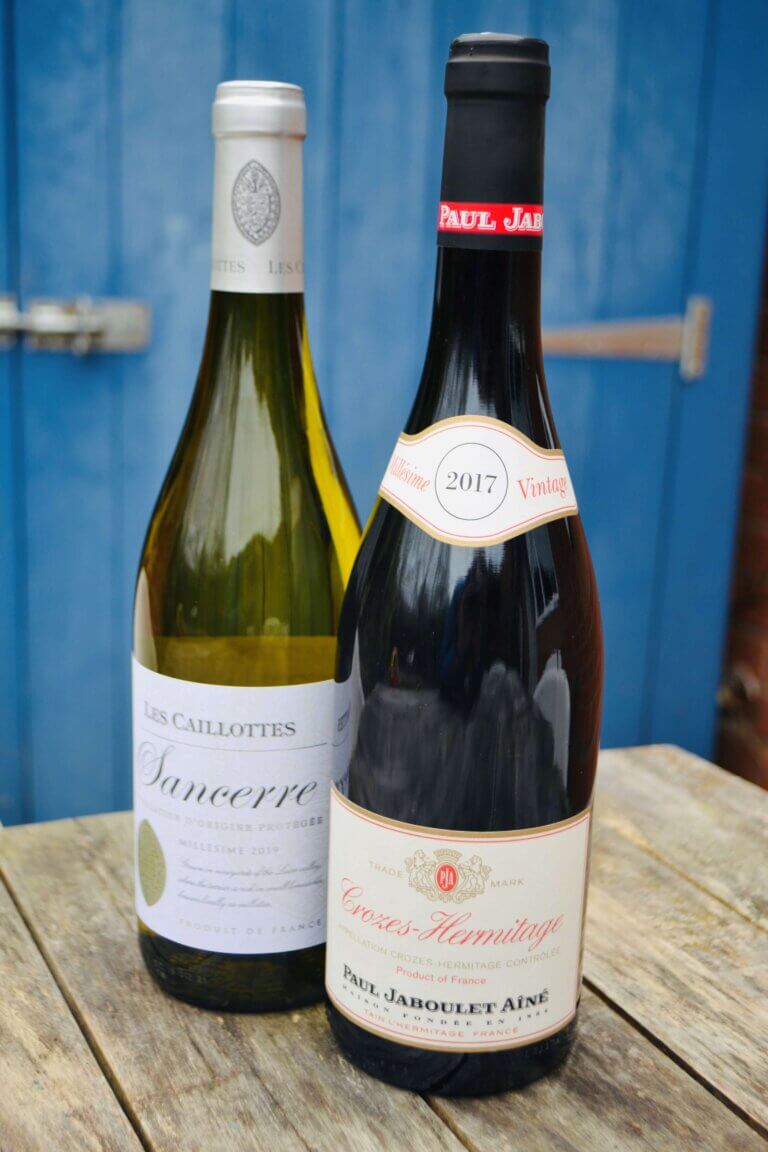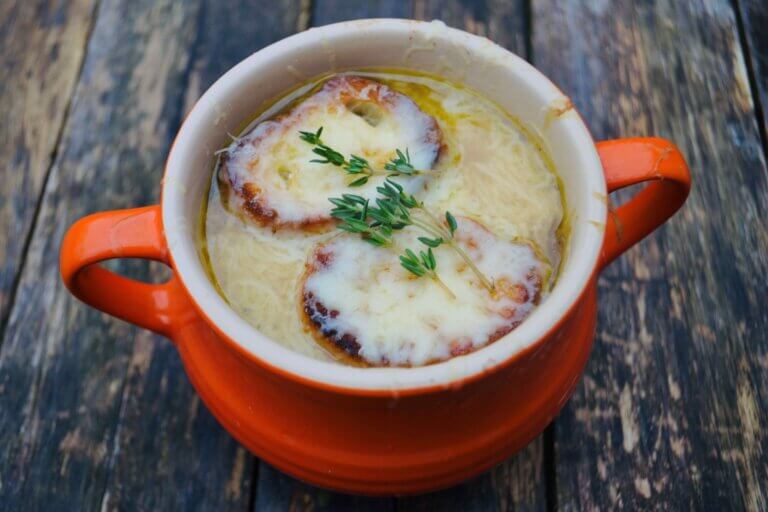 4 tbsp butter
1 tbsp olive oil
4 large sweet onions, halved lengthwise, peeled, and thinly sliced
6 cloves of garlic, minced
1 tsp rock salt
1 tsp freshly ground black pepper
1 tsp soft brown sugar
250ml dry white wine
1 litre good quality beef stock
Bunch of thyme
2 bay leaves
1 baguette
1 cup of Gruyère cheese, grated
In a large heavy bottom pan with lid add the butter and oil and when melted throw in the onions until well softened and translucent stirring occasionally. Should take around 10 min. Add the salt, pepper and sugar and continue cooking for approx. 40 mins on low/medium heat stirring occasionally to ensure it doesn't stick and burn. The onions should start to caramelize and turn golden brown. Add the minced garlic for the last minute
Turn the heat up high and add the wine and cook for 10 mins until most of the liquid has evaporated then add the beef stock and the thyme and bay leaves (tied together) and simmer for around 30 mins. Taste for seasoning.
Preheat the oven to 200C. Cut the baguette into 1 cm circles and toast lightly on each side. Ladle the soup into oven proof bowls and place a piece or 2 of the toast on top of each bowl and top generously with the cheese.
Place in the oven for approx. 5 mins until the cheese has melted and garnish with a little fresh thyme.
Confit of Duck on a Roasted Garlic and Parsnip Puree with a Red Wine Jus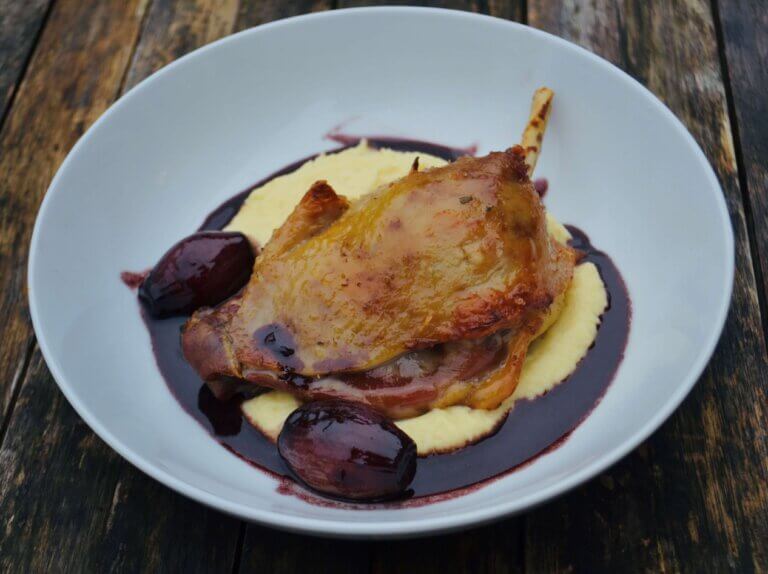 Confit duck
4 – 6 duck legs
1 tbsp sea salt
8 large shallots, finely chopped
8 cloves garlic, finely chopped
1 bunch of parsley, chopped with stems
1 bunch of fresh thyme
2 tbsp whole black peppercorns
1.2kg duck fat
Roasted Garlic and Parsnip Puree
5 large parsnips, peeled and cut into chunks
1 bulb of garlic
Salt and white pepper
200ml cream
100ml milk
2 tbsp butter
Red wine jus
5 shallots, thinly sliced
5 whole shallots.
4 tbsp olive oil
2 cloves of garlic, thinly sliced
5 tbsp balsamic vinegar
400ml of red wine
400ml of good quality beef stock
1 tbsp butter
Duck confit
24 – 48 hrs before cooking combine the finely chopped shallots, garlic and parsley (if easier give a few blitzes in a food processor). Season the duck legs well layer in a plastic container with the mixture, the thyme and the peppercorns so the duck is coated on both sides. Cover tightly and refrigerate until ready to cook
When ready cook remove duck legs from the cure and rinse off before drying thoroughly with kitchen paper. Melt the duck fat in a large, deep oven proof dish capable of taking all the duck legs in a single layer. Add the duck legs so that they are totally submerged in the fat and cook on 140 C for 3 ½ hrs.
Remove the duck from the fat (which you can keep to one side and use again)and place on a baking tray. Turn up the heat to 220C and blast the duck legs for 20 mins to crisp up the skins.
Serve on top of the parsnip and roasted garlic puree with the red wine jus.
Puree
Pre-heat an oven to 180C Separate the garlic into clove but don't peel. Toss in a little olive oil and season with sea salt. Roast in the oven for around 20 mins.
Whilst cooking bring the cream, milk and butter to a simmer in a heavy bottom pan and add the parsnips. Simmer for 15 mins until the parsnips are cooked through and allow to cool a little.
Remove the garlic from the oven and gently push the flesh out of the skins – add to the parsnips and cream.
Check for seasoning and blitz in a blender until smooth.
Jus
Heat the oil in pan and gently fry the shallots until starting to lightly brown and then add the garlic and continue to fry for a minute.
Add the vinegar the allow to bubble away for a couple of mins before adding the red wine and cooking until reduced by about 2/3rds at which point add the beef stock and bring to the boil and again reduce by about 2/3rds.
Push the remaining mixture through a sieve into another pan into which also place the whole shallots.
Check for seasoning and gently whisk in the butter to thicken slightly and give a sheen – this can be kept to one side for later and re-heated.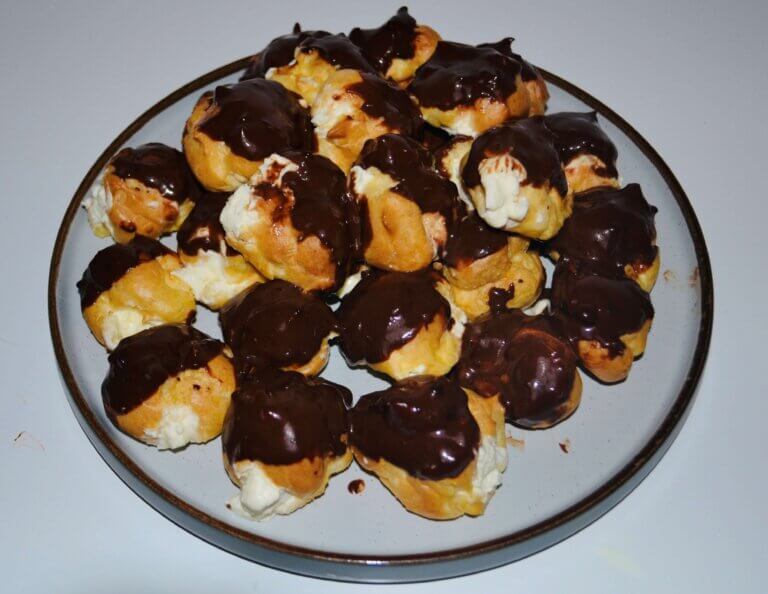 150g of plain white flower
Pinch of salt
100g of unsalted butter
4 tbsp caster sugar
300ml water
4 eggs lightly beaten
600g whipping cream
25g icing sugar
2 tsp pure vanilla extract
150 g dark chocolate (70% coco) broken into small pieces
150 g whipping cream
1 tbsp honey
Place the butter, sugar and water in a heavy bottom pan on a low heat. Once the butter has melted and the sugar has dissolved take off the heat and add all the flour at once and beat quickly with a wooden spoon. Continue to do so until the mixture comes together and stops sticking to the sides of the pan.
Leave to cool for 10 mins and then place into a food processor with the eggs and blitz until smooth and glossy.
Preheat an oven to 200C and line a baking tray with parchment paper. Using 2 spoons add a scoop of mixture every inch or size allowing a little room around them to expand. Place in the oven for 20 mins – remove and turn the heat off. Place a slit in the bottom of each one with a sharp knife and turn off and place on a wire rack back inside the oven for 10 mins. This should allow the dry out a little on the inside. Remove the rack and allow to cool
Put the 600g of whipping cream, icing sugar and vanilla extract into a food processor and blitz until thickened and add mixture to a piping back. Pipe evenly into each of the profiteroles.
Heat the remaining whipping cream in a pan and when starting to bubble take off the heat and add the chocolate with the honey and stir with a wooden spoon until all melted.
Dip each profiterole into the chocolate sauce and turn over so facing up. Can be eaten immediately or refrigerated until later one and re-served with any extra chocolate sauce!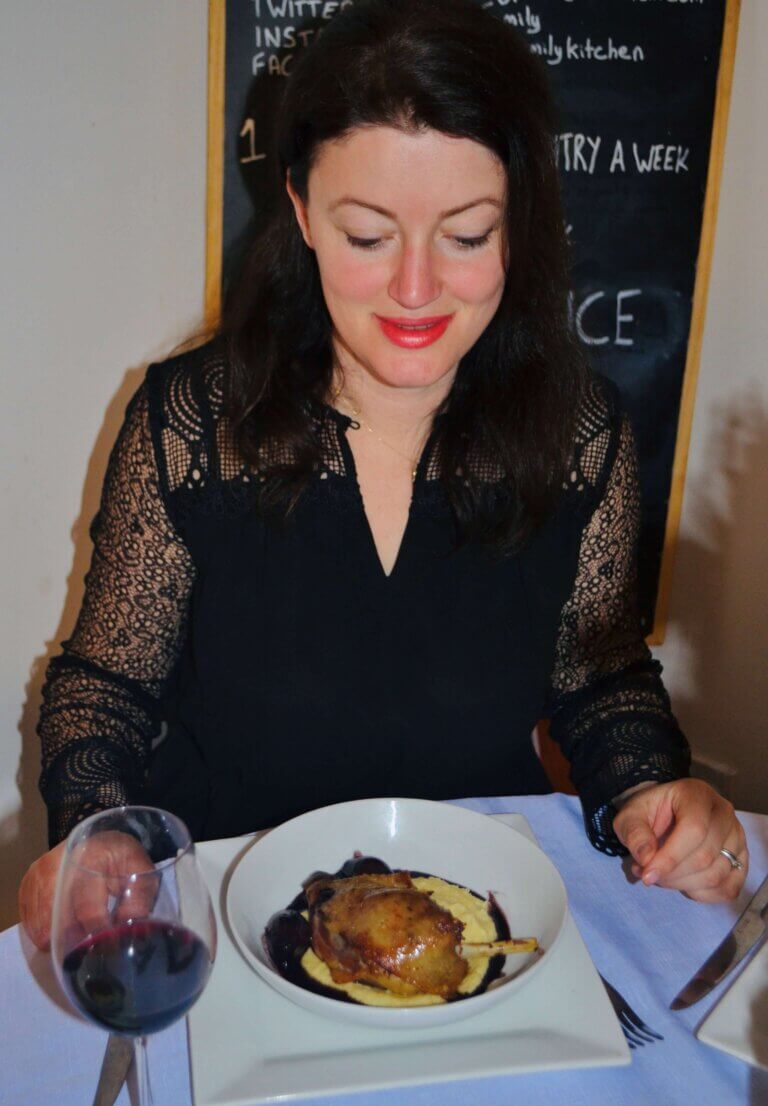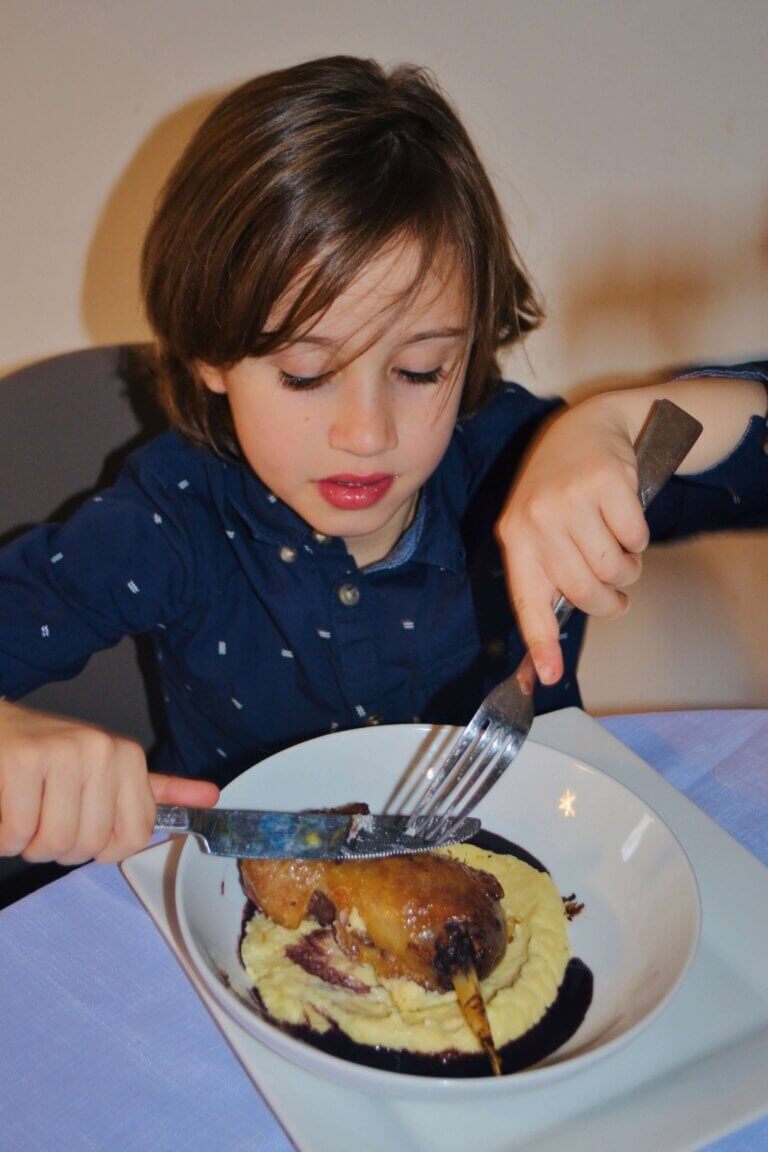 Their favourite part of the meal!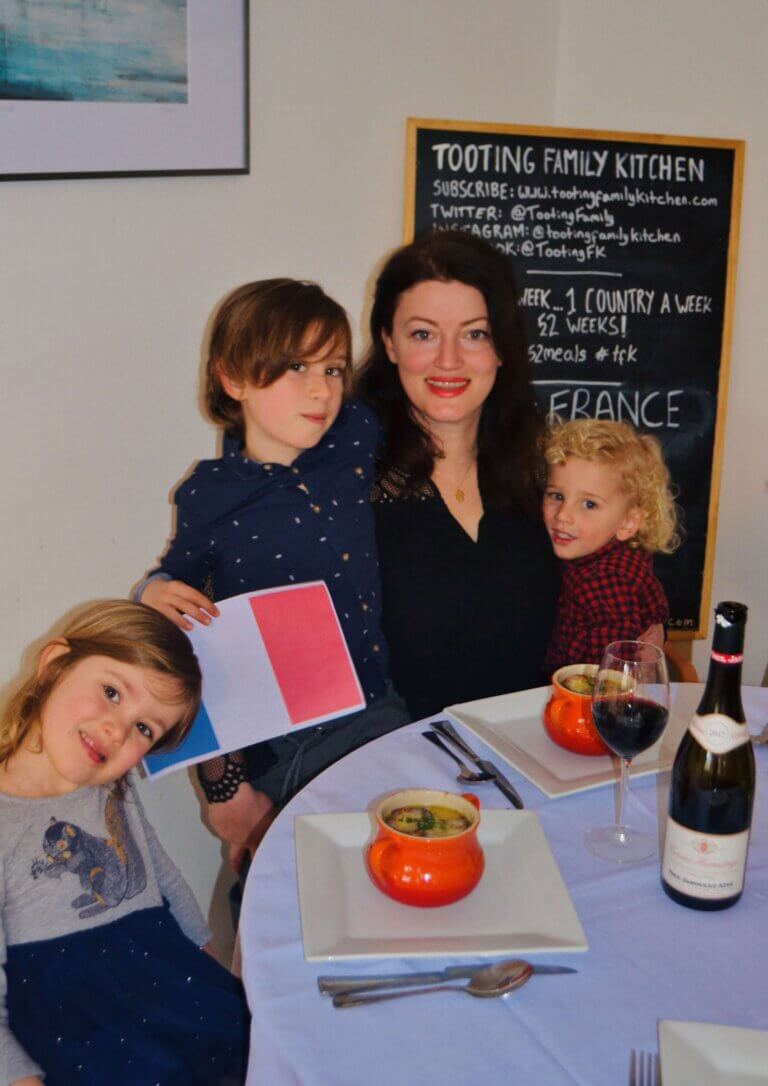 Thank you France, that was epic! 
Next week we are excited to head to Kenya!!! … please don't forget to SUBSCRIBE (scroll to bottom) & SHARE and if you have any International Food ideas or recipes from around the world you wish to share please do drop us a line
Check out other destinations here.
You can also follow us on Instagram, twitter and Facebook
See you next week!
Tooting Family Kitchen
#tootingfamilykitchen #getkidscooking #familycooking #homecooked #worldfood #americanfood #usa #kidscooking #getkidscooking #familycooking #internationalfood #CookingBuddies